Coins We Love - October 19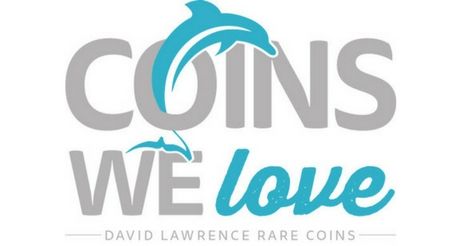 This week I was offered the honor of joining a handful of the country's leading numismatic companies in Washington, DC, for the 2nd Annual U.S. Mint Numismatic Forum. I was able to attend and hear about the new products for the upcoming year watching various presentations about how coin designs are chosen and how the coins are produced. Gary Adkins, the current President of the ANA, was also invited to address the group. His speech was an excellent addition to the overall meeting, and it was an incredibly interesting gathering that I hope is repeated in the future by the U.S. Mint.
 
Upon departure from the nation's capital, I ventured to visit a client before returning home. While on the road, Matthew and Jason have been holding down the fort back at the office, preparing some excellent new offerings and a nice gathering of consignments for the upcoming weeks. Next week we plan on attending the PCGS Invitational Coin Show in Philadelphia for an abbreviated visit Wednesday and Thursday. If you're going to be in attendance, please let us know, we'd love to say hello! Two weeks later we have the Winter Baltimore Whitman Expo, so we'll be busy traveling the East Coast in the coming weeks. We hope to run into you at one of these numismatic events!
Sincerely,
John Brush and Your Friends at DLRC
---
Why we love it: Pretty, original surfaces with light golden rim tones. A lovely issue from the historic collection of John Jay Pittman and a fantastic example of this registry-quality semi-key date in the Barber Quarter series.
Value: Only a single piece is graded finer (MS68) and this coin is every bit as nice, especially regarding eye appeal. With a PCGS Price Guide of $14,500 and a CPG price of $13,000, this example is reserved for just $9,500 and is an excellent long-term value due to the impressive rarity and eye appeal.
---
Why we love it: The key to the Walker set in most grades from VG-MS64. Beautiful, lustrous surfaces with a light golden tint on the obverse and a lovely lavender on the reverse. A gorgeous near-gem example of this popular key date.
Value: PCGS reflects a value of $50,000 with a CPG value of $53,200. Offered in this week's auction with a reasonable reserve of just $46,000, we expect this popular key date to find a home rather quickly.
---
Why we love it: Well struck solid gem type coin with CAC approval. A few natural tone spots on the obverse are easily overshadowed by the chocolatey smooth surfaces.
Value: The last several examples have brought over $1,000 in auction, and with a PCGS Price Guide of $1200, we understand why. However, we acquired this piece very reasonably and are proud to offer this nice gem for just $850 via Make Offer.
---
Why we love it: The Continental Bank Hoard was purchased by several famous professional numismatists in the 1980s, headed by Ed Milas of Rarcoa. In an effort to not crash the market, the sale was handled in a very meticulous manner by various dealers over a span of a couple of years. This example traces back to that famous hoard, of which many details are not well-known and is an excellent piece of numismatic history.
Value: Available for $475 via Make Offer, this an unusual opportunity to acquire a famous piece of numismatics from a legendary hoard for basically no premium over a non-pedigreed coin.
---
Why we love it: A popular No Motto type coin from the Civil War era. Silky smooth look with great luster and very close to gem.
Value: No Motto Half Eagles were produced from 1839-1866 and typically do not appear in gem grades. This piece is oh-so-close to gem, but is available for a fraction of the price. With a PCGS Price Guide of $11,500, wholesale Greysheet value of $8,800 and a CPG of $10,600, we are offering this example at a fantastic discount of just $9,250 via Make Offer.
---
---
Why we love it: A uniquely colorful splash toned example with great eye appeal. Very low mintage issue of just 510 coins struck in proof format.
Value: An incredibly popular date due to the low mintages, the half dollar of this date is often an underappreciated issue and only a single piece is graded finer than this offering. With a PCGS Price Guide of $6,200, we think that it represents an excellent value for the date, and we are pleased to offer this coin for just $5,750 via Make Offer.
---
Why we love it: Beautiful orange/gold toned example. The cloudy area over the ribbon on reverse is due to case rub, the coin itself is lustrous with smooth surfaces throughout.
Value: We've written many times that we view the $3 Princess series to be one of the most undervalued series based on the rarity of the coins. This date boasts a mintage of just over 15,000 pieces. PCGS values this coin at $11,000 with the CPG at $9,600. With the wholesale Greysheet value of $8,000, we are offering this example for exactly that via Make Offer and think that it's an excellent opportunity for the collector/investor.
---
Why we love it: Proof Morgans have continued to stay strong and remain popular. This gorgeous example exudes blue and lavender rim tones with a light hint of gold when tilted to catch the light. Frosty, near cameo fields with great eye appeal.
Value: Gem Proof Morgans have long been one of our favorite coins. While far rarer than their circulation strike counterparts, the proof issues seem to be a better value in our eyes for the collector. The PCGS Price Guide sits at $8,500 with the CPG at $7,200. As a date that does not frequently change hands, especially in gem condition, this beautiful piece reflects an excellent value at our discounted price of $6,750 via Make Offer.
---
Why we love it: First year of issue with blazing white surfaces. A lustrous gem with fantastic eye appeal. A perfect 5-star eye appeal example coin.
Value: The PCGS Price Guide reflects a value of $3,500 with the CPG resting at $2,400 in this week's update. Flashy, attractive examples have long brought anywhere between $2,000 and $3,000, and this piece should certainly garner in the higher end of that spectrum if only based upon eye appeal. However, we are offering this lovely, attractive piece for a very reasonable $2,300 via Make Offer this week.
---
Why we love it: We love affordable key dates and this F12 fits the bill. Natural even wear with plenty of details remaining for the grade. A solid example of this famous Barber Quarter that eludes most collectors.
Value: The PCGS Price Guide rests at $15,000 with a wholesale Greysheet value of $12,000. This piece is offered in auction this week with a reserve of just $12,250 and is another opportunity to acquire a legendary key date issue from one of our favorite series.
---
Until next time, thanks for stopping by and sharing some time with us to browse our Coins We Love.
Check out all of the available "Coins We Love" from past newsletters