Coins We Love - October 5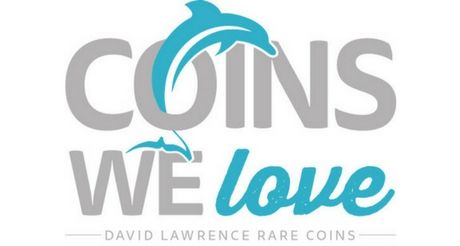 The weather is starting to feel like Fall in Virginia, and while it's typically a slower time in the numismatic hobby, it's turning into a relatively crazy month of October. There are no major shows until the Philadelphia PCGS Invitational Show at the end of the month; however, we have several trips booked to pick up collections as well as an invitational event hosted by the U.S. Mint in Washington D.C. in a few weeks. All of this is going on while we continue to process new coins that we have been acquiring over the weeks from our favorite customers like yourselves. In fact, another ten packages arrived just this morning…we could only hope for ten more in the afternoon!
We've also made some tweaks to the website that you might notice in the next few weeks. The layout of our auction items is going to be a bit easier to browse. As the auction closes, the items will drop off the screen when you refresh. We also are setting up a portal on our website that will allow for instantaneous ACH/check payments. This should be done in a week or so and will make getting your purchases out to you even faster! Some other minor bugs have also been addressed, and we are generally just trying to make whatever improvements that we can. If you have any suggestions or questions, please don't hesitate to let us know at coins@davidlawrence.com. We're constantly looking for ways to not only improve your experience when doing business with us, but to help you build your collection as well. Thanks again for reading and checking out this week's CWL email and please let us know if we can assist you in any way!
Sincerely,
John Brush and Your Friends at DLRC
---
Why we love it: This lustrous gem is the 2nd highest graded piece by PCGS and is likely the most eye-appealing example of the date. Famous for being a lustrous, well-struck San Francisco-mint issue, it is an impressive survivor from a tumultuous time of the Civil War in the United States. A perfect example for a high-end Civil War set or for the discriminating high-end type coin collector, this fantastic piece is sure to please even the most discriminating client.
Value: The wholesale CDN Greysheet bid price rests at $22,000 with a CPG price of $26,000. A true grade rarity that is nearly unmatched, it is reserved in this week's auction for a very reasonable $26,000.
---
Why we love it: New Orleans issue Double Eagles have long been popular due to their limited mintage and scarcity, especially in high grades. This CAC-stickered peice is not necessarily a low mintage issue, especially in comparison to some of the later pre-Civil War issues, but few were saved by collectors, thus the selection for uncirculated examples is particularly limited.
Value: The PCGS Price Guide rests at $18,500 with the CPG at $17,700. Both seem rather conservative in our eyes as the last CAC-stickered example (NGC) sold for $17,625 just last year. This coin is reserved for $18,750 in this week's auction and is sure to please the New Orleans-focused collector in terms of quality and value!
---
Why we love it: Just 4-5 years ago, the 1912-S V-nickel was considered the toughest date in the series to acquire in gem grades. Thanks to an uncirculated roll of these pieces being uncovered in the mid-west in recent years, the scarcity has been diminished. While many examples may not exactly hold up to what we would expect as a truly superb gem, we love this coin in terms of eye-appeal and grade.
Value: With only two examples graded finer by PCGS (MS66+), this is a difficult to find a nicer issue. With a PCGS Price Guide of $5,500 and a CPG of $3,900, this piece is available via Make Offer for just $3,850. This is a far cry from when examples of this date and grade were commanding over $40,000 just four years ago!
---
Why we love it: The 1889-CC is one of the most popular dates in the Morgan Dollar series and is the toughest of the Carson City issues in high grades. Particularly unusual in uncirculated grades, this MS62 example also earned the coveted green CAC sticker, which is a bonus for this already high-quality semi-key rarity. Lustrous and original with aspirations of a higher grade, this piece is sure to please.
Value: The CPG price on this difficult to find piece rests at $41,200. With only a single CAC-stickered example in this grade to have sold since 2013, we love the unusually nice quality of this coin and think that the owner should consider submitting it for a higher grade at some point in the future. Reserved for $40,500 in this week's auction, it deserves an in-depth view.
---
Why we love it: This pair of popular gem Barber Quarters not only present as gorgeous specimens, they seem like great values to us based on their under-rated rarity. True gem Barber Quarters are tough to come by and when the condition rarity and eye-appeal both garner our attention, we like to feature them. Both pieces display a beautiful light toning that is nearly impossible to capture with a camera, but it is certainly worth mentioning.
Value: The 1903-S is bested by only six examples by PCGS and boasts a CDN Greysheet bid of $3,500. Offered via Make Offer for just $4,000 this week, we believe that a discerning collector would truly appreciate the beauty and value.
The 1904-O is bested by only five other pieces at PCGS and has a Greysheet bid of $4,500 and a PCGS Price Guide of $5,800! Offered at our best price of $5,000 via Make Offer, we love the value and long-term potential of this underrated O-Mint.
---
---
Why we love it: From a mintage of just 2,823, only three uncirculated pieces have been graded by both services combined, and we would venture to say that this example is nicer than at least the AU58 issues that we have examined. A finer PCGS-graded piece has not sold in auction this century (the last was in 1999!) and only 50-60 examples are known to have survived in all grades. A truly underrated rarity amongst the quarter eagles, we absolutely love the history and scarcity of this date and coin.
Value: With the shortage of sales in the past 20 years, it's impossible for pricing guides to accurately reflect values of this coin, let alone higher quality examples. Offered at a small premium over our cost, this piece is reserved for $14,500 as a highlight in this week's auction.
---
Why we love it: Attractive bust quarters seem to never garner the appreciation of its larger cousin, the Bust Half. While far rarer than the larger denomination in terms of what we see in our vast circles, we would much rather make the contrarian play and pursue a set of Bust Quarters over the long-haul of building a collection. CAC-stickered examples like this 1831 are also far tougher to find than one would suspect, making this piece one that we are surprised has not changed hands just yet.
Value: CAC'd examples have sold between $7,000-$10,000 with lesser quality (and we'd argue that many are over-graded) pieces have commanded quite a bit less. While the wholesale level on these rests sight-unseen in the low $7,000s, we are offering this piece at a reasonable $7,500 via Make Offer.
---
Why we love it: We purchased this coin because we thought that it was a certain MS65. We submitted it for grading three times and sunk far more in grading fees than one ought to in our attempts to acquire what we thought was the accurate grade. Alas, we were wrong (at least according to PCGS) this time. It's flashy, white with a grey look.
Value: We're embarrassed at our cost on this piece, but ready to move on and wash it from memory. Help us take our lumps and make us an offer (around $450 would work), and we'll gladly move on and hope that the future owner scores around $1,000 with an upgrade…
---
Why we love it: Cuba has been all over the news in recent months with so many changes diplomatically, it's hard to keep up in our numismatic-related bubble. Harkening back to a less contentious time after the U.S. helped secure independence from the Spanish, these gold coins were produced by the U.S. mint and are perfectly legal to own. In fact, until the previous year of 1914, the U.S. dollar was the predominant currency of Cuba. A popular issue with a neat design, these Cuban issues are popular amongst collectors.
Value: Offered via Make offer for $1,050, this piece is sure to please the well-rounded collector.
---
Why we love it: Mexican 50 Peso gold coins are quite a bit larger than your typical gold issue containing over 1.2 ounces of gold. Struck from 1921-1947, the 1921 and 1922 issues are downright scarce and can be nearly impossible to find outside of already pieced together sets.
Value: This 1922 came to us as part of the larger set and is an underrated issue, despite the misleading mintage of 463,000 pieces. Available via Make Offer this week for $2,250, that's equivalent to the NGC Price Guide value of a MS63 example!
---
Until next time, thanks for stopping by and sharing some time with us to browse our Coins We Love.
Check out all of the available "Coins We Love" from past newsletters