Coins We Love: Ready to Hit the Road Edition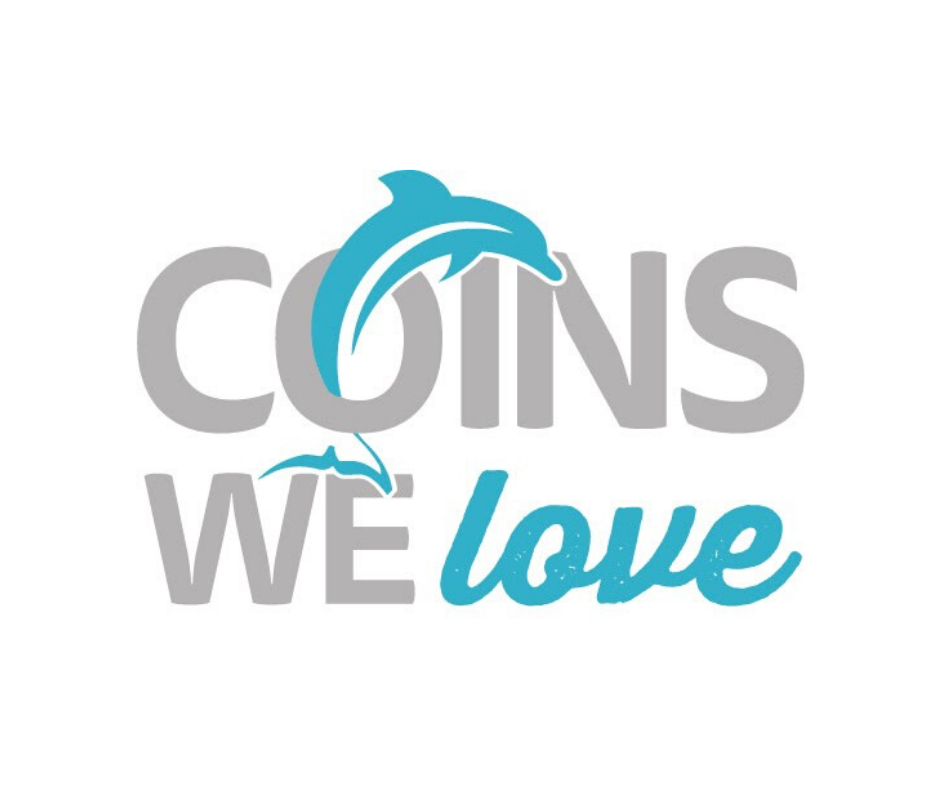 The wait is almost over for the Coin Show Warriors who will be attending the Granddaddy of them all in Rosemont, Illinois this week (I still can't call Rosemont "Chicago").
We'll be set-up at the PNG Day event on Monday morning, so if you're in the area, please stop on in! For those looking for "first shot" at the coin show from the leading numismatic organizations, the bourse floor opens at 11am. We'll be set up at table 910, ready to go! If you have coins to sell, please stop by as soon as you arrive, and we'll try to lighten your load a bit. And if you need a place to store your stuff, we'll do our best to help with that. It feels like we'll be setting up a temporary residence with the length of the show, but we honestly look forward to this week and seeing all of our old friends and making a few new ones.
It's also not too late to let us know if you'd like to see a coin or two. If you see something on our website that you'd like to view in-hand, please just shoot us an email at coins@davidlawrence.com, and we'll put your name on it and throw it in the bag!
Lastly, the fun announcement for this event is that we'll be displaying the Hansen Proof Trade Dollar Set. The #1 All-Time PCGS Registry Set will be on display at our table. Not often do you get to see an 1884 or an 1885 Proof Trade Dollar, but when you get to see both examples that are the finest examples graded, it's a special event. Please stop by and enjoy our display!
Thanks again for reading and we hope to see you next week!
Sincerely,
John Brush and Your Friends at DLRC
---
Why we love it: A scarce proof Morgan Dollar issue from a tiny mintage of just 735 coins struck. Beautiful Deep Cameo mirrors with frosted white devices, reflective fields and golden rim tints. A gorgeous example that is fantastic for the grade and is the pinnacle of desirability with the DCAM designation.
Value: The PCGS Price Guide value for this Deep Cameo toned beauty is set at $17,000. We have set the starting bid at $3,000 below PCGS's estimation at just $14,000 for this coin.
---
Why we love it: A slightly better date as P-Mints go in the Indian Eagle Series. Pristine, satiny and high end for the grade with smooth, unadulterated surfaces. strong luster with reasonable aspirations that one day it could reach a six holder.
Value: The past two most recent sales of this date and grade with CAC approval came through fetching nearly $8,000 and $9,000. Considering the market and the quality of this piece, our best price of $8,000 flat via Make Offer is fair.
---
Why we love it: n incredibly rare Civil War Proof Half Eagle of which only three or four pieces are known in public or private hands. The fields are lightly hairlined, but deeply contrasting to the devices for the true cameo effect. An exceedingly rare offering with amazing eye appeal.
Value: An undisputed "one of a kind" absolute rarity with an estimate of just three or four known, which is difficult to even comprehend. A piece for the most advanced collectors and investors in numismatics. Incomparable to any price guide or auction record, this incredible opportunity is available in auction with a starting bid of $125,000.
---
Why we love it: Popular first year of issue key date Peace Dollar with the gorgeous and unique high relief strike. Fantastic eye appeal with lovely flashes of golden luster permeating from the surfaces. A great coin that is well-suited for the grade.
Value: We prefer the CPG Value of $5,000 compared to the PCGS Price Guide Value of $5,650 for the coin. CPG's evaluation is just fairer, yet we are still beating it by one thousand with a best price of just $4,000 via Make Offer, which is right at the Greysheet's wholesale bid level.
---
Why we love it: First year of Issue Liberty Seated Half Dollar with CAC approval, the Pogue pedigree and only two finer examples graded by PCGS. Lovely gem with radiant bronze and violet tints. Incredibly well-struck with a multitude of other colors on top of the attractive, lustrous surfaces.
Value: This coin from the Pogue Collection, being nearly the finest known example for the issue on top of its lovely color and CAC approval defines the phrase "one of a kind" and is incomparable to any price guide. However, a best price of $20,000 via Make Offer creates what feel is a fair value.
---
---
Why we love it: This is a coin that just makes you say "Wow!" A key later date Philadelphia Minted Liberty Seated Dime in pristine ultra-gem condition with zero notable marks. The mintage was only 36,000 coins and unsurprisingly, this coin is tied for the finest known. The most distinguishing feature of this scarce gem is its toning with rainbow coloring including blue-green, magenta, and gold.
Value: CPG and PCGS Price Guide values of $16,300 and $14,500, which are high to compare to an NGC Holdered coin. The most recent sale of the same date and NGC grade brought $9,400, and that example completely lacks in the beautiful toning ours possesses. The starting bid in our auction this week is just $8,000.
---
Why we love it: A scarce and desirable New Orleans Minted Gold Eagle from a low mintage of just 52,500 coins originally struck. On top of having no wear to be seen at a quick glance, there is plenty of luster remaining on this amazing slider. Some copper toned spots with otherwise lovely yellow-gold coloring.
Value: Our best price for this scarce O-Mint Eagle via the Make Offer function on our website is $6,500. Comparable to past sales and nicely undercuts both the CPG Value and PCGS Price Guide, which estimate the coin at $7,500 and $8,500 respectively.
---
Why we love it: A lovely pristine surviving gem that is "out-graded" by just two plus-graded pieces at PCGS. The CAC approval is well-deserved for this fantastic gem as the eye appeal and surface quality for the grade could not be any better. The light reddish tints and luster are stunning.
Value: As a near finest graded example with a CAC sticker, price guides become somewhat obsolete. Considering market trends for CAC'd Large Cent type coins at this grade, we feel our starting bid is reasonable at just $4,000.
---
Why we love it: This gorgeous gem key date Indian Cent displays pristine red surfaces, which are quite scarce and especially desirable for this issue. There is only one example of this key date graded finer by PCGS with the Red color designation. This blazing red coin has lovely, deep reddish-orange tones on the obverse with plenty of underlying luster that gives it incredible eye appeal.
Value: In 2018, we had a CAC approved example of this date and grade combination realize $16,750 in our weekly auctions, and the same exact coin sell outright for $12,000. Considering that and the PCGS Price Guide Value set at $15,500 for the coin, we feel that our starting bid of just $10,500 provides a fantastic value to any Indian Cent or Key Date collector.
---
Why we love it: A near finest known registry quality Indian Cent. Simply beautiful with unbelievable rainbow toning around the rims. Gorgeous luster and blemish-free blazing red surfaces with jaw-dropping eye appeal.
Value: The PCGS Price Guide values this coin at $20,000. We find that number to be unrealistically high as recent sales of similar examples are nowhere near that amount. Our starting bid is set thousands less at just $12,000, which leaves fair room to acquire this ultra-gem at a great value.
---
Why we love it: Registry quality Full Steps Jefferson Nickel tied with two others as the finest known at PCGS. Extremely attractive and immaculate in every sense. This piece is as well struck and lustrous as the issue could possibly be and has pretty light tints of gold and blue.
Value: The PCGS Price Guide and CPG both value this coin highly at $22,500 and $22,400 respectively. We gladly offer our example at less than half those estimation with a starting bid of just $10,350. With one of the other two specimens residing in the Hansen Collection, this Registry Quality gem is unbeatable!
---
Why we love it: Gold Commemorative coin designed by Charles E. Barber and issued to aid in the funding of the memorial building in Niles, Ohio. Low mintage of just 9,977. Also issued in 1917. This is a near-perfect gem example tied for the finest known and at the top end of that group. It could not be better for the grade as CAC approval is nothing less than expected.
Value: This registry quality gold commemorative has multiple auction records putting the market value just about at the $6,000 mark, which explains the PCGS Price Guide showing that exact same amount. Ours can be bought for right below that at just $5,750 through our Make Offer function.
---
Why we love it: A normally common date Morgan Dollar whose surfaces, condition and pedigree turn it into an incredible numismatic commodity. Straight out of the D.L. Hansen Collection, this ultra-gem displays stunning, reflective proof-like surfaces with light iridescent rim toning and gorgeous eye appeal.
Value: The PCGS Price Guide value for this finest graded PL Morgan is set at $14,000. Even with the Hansen pedigree, we are starting the bidding at just $11,500.
---
---
Why we love it: Ever popular, desirable and scarce Carson City Gold. This fantastic Eagle issue has an original mintage as low as just 24,015 with a survival estimate of Mint State examples around 30. Lovely, lustrous surfaces with the typical amount of bag marks for the grade.
Value: The PCGS Price Guide and CPG Value are comparable at a respective $7,750 and $8,120. At a slight discount to create a reasonable price, this coin is available for outright purchase via Make Offer for just $7,000 even.
---
Why we love it: A great, affordable type coin for the popular Capped Bust Half Dollar Series. This piece is a truly choice AU as the wear and color are light and even across the surfaces with mostly all details still sharp and clear. This coin can seemingly pass for a higher-grade level AU as it is so surprisingly lustrous.
Value: The PCGS Price Guide Value for this coin is set extremely accurately at $400 in its choice AU grade. We are offering this affordable Capped Bust Half Dollar type coin below the price guide at just $375 via Make Offer.
---
Why we love it: The 1939-D is one of lowest mintages of the Oregon sets with only 3,004 coins struck. Also, among the lowest mintage of all the Classic commem issues. P and S mints also struck in 1939. This gorgeous gem example housed in an OGH Rattler Holder is slightly toned with mostly blast white lustrous surfaces.
Value: We have matched the PCGS Price Guide with our best price of $550 via Make Offer. No premium of the Rattler Holder and just a fair, relatively affordable method of acquiring this spectacular classic commemorative.
---
Check out all of the available "Coins We Love" from past newsletters