Coins We Love - September 15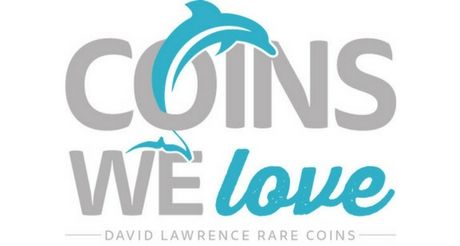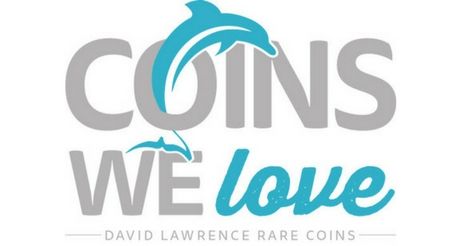 This week we are proud to offer Part 3 of the Carolina Creek Collection, concluding the trilogy of sales that we have offered over the past 6 weeks. We expect intense bidding for many of these coins, and we hope that you find something of interest. Aside from the Carolina Creek Collection, we have been imaging our new purchases from the ANA show and processing orders from the past few weeks. It's difficult when we are gone for such a long period of time to keep up with everything back at the office, but we've thankfully had a few weeks off the road to settle down here in Virginia Beach.
As always, if there's anything of interest in this week's auction or for direct sale that you'd like to discuss, please feel free to give us a call or shoot us an email at coins@davidlawrence.com. We even monitor emails over the weekend and would be happy to respond. Thanks again for reading this week's offering of Coins We Love, and we look forward to hearing from you!
Sincerely,
John Brush and Your Friends at DLRC
---
The Carolina Creek Collection was built over the past 35 years by a long-time customer and friend of DLRC and is truly fresh to the market. The collection consists of nearly complete sets of Flying Eagle and Indian Cents, Buffalo Nickels, Barber Dimes, Quarters, and Halves, as well as Walking Liberty Half Dollars. The collections are divided into three parts and have be offered over the last two months.
---
Why we love it: Despite the high 662,000 mintage, the 1929 $5 Indian enjoys the status of being one of the two supreme key dates of the series. Undoubtedly, this coin suffered a similar fate to coins like the Saint Gaudens $20's from 1929 to 1933 and was largely kept in Treasury hands after their production. Perhaps they were not nearly as needed for their (at the time) larger denomination as compared to the 1929 $2.50, which is an exceptionally common coin today. When the 1929 $5's are found, they are typically uncirculated and bag marked, and not near gems like this coin. With a total of only 17 coins finer (all MS65) between PCGS and NGC, this coin is hard to improve upon and is the last stop before reaching six-figure pricing territory.
Value: The only recent sales record for a similar coin was just north of $73,000 in 2014. With the PCGS Price Guide resting at $69,000, below the recent market, we are still able to offer this coin for a very reasonable price of $68,000 via Make Offer.
---
Why we love it: The 1896-S Morgan S$1 is one of those issues that many people do not realize is scarce until trying to find an example in About Uncirculated or finer. Uncirculated examples are much scarcer than the casual collector would hope, and a true gem like our present coin is a flat out rarity. Thankfully, when these coins are found they exhibit a nearly full strike and pleasing satin luster. This very clean and bright white coin is sure to fill the hole in the advanced Morgan collector's set with great satisfaction from the buyer.
Value: The Greysheet bid price reflects a value of $14,100, and we're able to offer a further discount to below the current wholesale level in this week's CWL. Available for just $13,500 via Make Offer, this is an excellent deal for a nice coin, below almost all of the recent sales records!
---
Why we love it: The 1916 Doubled Die Buffalo is a well-known error that is incredibly popular with collectors. The first known report of the variety was in 1962 and thus most of the examples of this issue were well-circulated. Perhaps as few as 15 mint state pieces remain, but truly nice, circulated examples are just as difficult to locate. This choice XF issue is perfect for the grade and a lovely example that we were very proud to place some years ago.
Value: Offered with No Reserve as part of the Carolina Creek Collection, this coin will sell to the highest bid. We expect it to bring nearly $20,000 as comparable issues without CAC stickers have consistently sold for more than $18,000, with nicer examples bringing $20,000+!
---
Why we love it: This sparkling gem from the Carolina Creek Collection is an underappreciated condition rarity in all mid-circulated and higher grades, especially uncirculated. Out of the 510,000 mintage, less than 200 coins have been certified in all grades of mint state, and this MS66 is at the top of the spectrum being surpassed by only nine other pieces. Our current coin is a lustrous and well-struck example with full definition in the wheat stalks and ear of corn. A few non-distracting, glancing marks on the obverse are the only qualifiers that keep this coin from a higher grades. For the educated numismatist, the acquisition opportunity that this coin represents is significant.
Value: Once again, offered with No Reserve in this week's auction, we expect the coin to command somewhere around $3,000 in-line with recent sales.
---
Why we love it: The 1950 Franklin proofs have appeared a few times in the CWL because of their scarcity in higher grades and desirability with cameo contrast. This Proof 67+ Cameo coin has almost no peers in this condition and is matched by only two other examples with none finer at PCGS. The CAC seal of approval gives yet another nod to its superior status. This is a 20th century condition rarity that is already proving itself to be a classic!
Value: The only recent auction records reflect a final price of $18,800 within the last year. While we believe our coin to be more eye-appealing than the recent record, we still can offer this piece for $18,000 via Make Offer as our special discounted price.
---
Why we love it: Always recognized as one of the Big Three of the Barber quarter series, the 1913-S was destined for rarity with an original mintage of only 40,000 coins. While the coin is certainly able to be found in lower grades, a mint state example is a difficult proposition with around 100 coins known in all grades of uncirculated. This example from the Carolina Creek Collection is only exceeded in quality by 15 other coins, yet even the most advanced numismatist would be more than content owning this coin. Pleasing satin surfaces are absent of any notable contact marks and are covered with a delicate patina that attests to its unquestionable state of originality. We love this date in general and are certain that this coin will find an appreciative home, albeit after fierce bidding competition.
Value: At DLRC, we pride ourselves on offering Barber coinage, especially key dates. However, we haven't offered a similar example of this date in some time and with No Reserve on this coin, we think that this date could be an undervalued score in this week's auction.
---
Why we love it: If ever there was a business strike Barber quarter approaching numismatic perfection, this coin has to be a contender. This 1912-S quarter, that was most likely acquired directly from the San Francisco mint by John H. Clapp in the year of issuance, displays that perfect patina of being carefully stored and never altered with shades of icy blue and golden hues. A contact mark is not to be found without magnification, and only then is noted with inconsequentiality. Delicate satin luster covers both sides that present a good strike with only the slightest of weakness noted in the eagle's claw. By far, this is one of our favorite coins in the Carolina Creek Collection, and it is sure to see action from many competitive bidders.
Value: Wow. A truly wonderful coin offered with No Reserve in this week's auction. While an estimate is difficult to ascertain for such a beauty, we are sure that the new owner will be thrilled once they view this coin in-hand.
---
Why we love it: The Barber half dollar series in uncirculated grades represents some of the best value for rarity that can be found right now, and this 1898-S from the Carolina Creek Collection is a fitting example of that. Although the year saw a healthy 2,358,550 mintage, most of these coins were sent to the Philippines for circulation during the Philippine-American War and subsequently saw extensive use. As of this writing, there are a total of 81 coins certified in all grades of uncirculated, and this coin is tied with one other example as the finest known. Beaming luster and nearly flawless surfaces are the highlights of this specimen, and these features are augmented by the lovely blushes of patina found around the rim in shades of gold and lilac. An important coin for the numismatist seeking perfection and value.
Value: The PCGS Price Guide reflects a value of $24,000 for this finest known example of this date. While we don't have an estimate, this coin will certainly face fierce bidding as it has No Reserve and we expect the coin could prove to be a great value down the road.
---
Why we love it: With the low mintage of 350,000 coins, the 1889-CC is one of the key dates of the entire Morgan series and is exceptionally scarce in uncirculated grades. Clearly the coins were well needed for western commerce since almost all known examples exhibit some signs of circulation. This nearly-new specimen in NGC AU58 is one of the few CAC verified pieces that has been on the market in recent memory and has ample luster, a good strike, and minimal circulation marks for the grade. Truly an opportunity before the jump to uncirculated and accompanying $25,000+ price tag.
Value: We find that CAC-stickered AU examples of this date are nearly impossible to find! In fact, PCGS pieces typically command a huge premium to a level over $20,000! This piece has not been submitted for crossover, but we're happy to place it with a new home at the low price of $18,500 via Make Offer.
---
Until next time, thanks for stopping by and sharing some time with us to browse our Coins We Love.