Coins We Love - September 7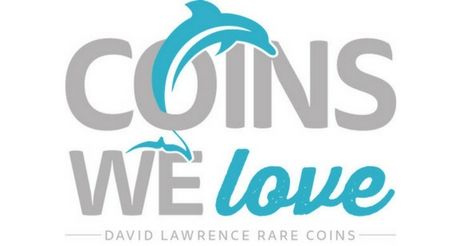 It's been an active week at DLRC, with a small crew attending the Long Beach show from which I (John Brush) am just now returning. It was an active event, on par with what was expected, and we were able to source a few neat deals on top of things we had lined up in advance. Unfortunately there wasn't really anything "exciting" entering the market, but we did have the opportunity to fill a few holes in several sets that we are putting together for customers.
I get a sense that those who have bought coins in the last 10-15 years are still holding on to their better material, waiting for the market to pick up and activity to bolster. It's hard to explain to those type of collectors that their coins are going to bring strong money in the current market as their coins are the upper end of what is available. We are continually seeing strength when truly neat pieces enter the market. Of course, during the current market trend, we have to work a little harder and pursue things from all angles, and when opportunities present themselves, we have to jump on them. We'll keep doing our part and trying to source the best quality that we can and hope that those of you who haven't done business with us before will give us a shot. While we can't offer the largest quantities of materials, we'll certainly offer you the best quality, value, and service possible.
Thanks again for reading through this week's CWL and we'll try to offer even more insight into the show and several new upcoming events at DLRC!
Sincerely,
John Brush and Your Friends at DLRC
---
Why we love it: A popular issue amongst even non-silver dollar enthusiasts, the Carson City issue from 1880 can often be found in gem grades, but rarely in MS67 or finer. In fact, only a single piece is graded finer (MS67+). Mostly white with fantastic surfaces, we love the overall value and long-term worth that this example represents.
Value: The CPG sits at $19,000 with the PCGS Price Guide at $17,500 and the wholesale Greysheet bid at $16,500. This piece is offered with a reserve of just $13,000 in this week's auction. We absolutely love the value of these NGC offerings as the quality is ideal for the grade, and we view them as truly under-valued in today's market.
---
Why we love it: With a mintage of just 18,140 pieces, the 1839-C is one of our favorite offerings from the branch mint due to the obverse mintmark design type. Typically struck better than it's Dahlonega counter-parts, this southern branch mint issue is a wholesome AU with plenty of remaining luster. A perfect example for someone looking to acquire a lovely piece of southern branch mint gold, this is an example that typically does not garner the CAC seal of approval and is sure to please even the most astute of gold collectors.
Value: The CPG reflects a value of $9,000, but there is not a lot of data to consider as CAC'd pieces are so few and far between. In fact, another example in this grade with a green bean has never sold in auction. With less than a dozen uncirculated pieces ever graded, this is as nice of an example as is usually seen and with a reserve of just $9,250 it's a perfect opportunity before the value hits 5-figures in a higher grade.
---
Why we love it: From a mintage of just 2,827 pieces, this flashy slider is an excellent opportunity to acquire a gold issue from such a famous year of numismatics. With less than 20 grading events in higher grades, this is a popular issue that fits the cabinets of many fantastic type sets.
Value: he CPG of $27,800 and the PCGS Price Guide at $31,000 show the popularity and rarity of this key date issue. Offered as an outright sale via Make Offer for just $24,000, we see this piece as a fantastic long-term value due to the scarcity and popularity of the type in an ideal grade.
---
Why we love it: The 1834 Capped Bust Quarter Eagle is an underappreciated classic numismatic rarity. Hailing from a mintage of just 4,000 pieces, fewer than 20 grading events have been recorded by both services. In fact, it is one of the few pieces that the Pogue family did not acquire in their massive gold collection that was recently sold. This piece in particular exudes nice luster and a smooth orange-gold surface with a flashy reverse. For the collector who appreciates rarity and long-term potential this is the ideal piece that is rarely offered.
Value: ne of the few gold issues missing from the Pogue Collection, this underrated rarity is FAR more difficult to locate than one would suspect. In fact, only a single auction offering can be found in the last 15 years. Offered via Make Offer for just $89,500, we would be surprised if this unusually rare offering did not find a new home quickly.
---
---
Why we love it: Coming from a low mintage date of just 10,800 coins, this gem has beautiful surfaces with lovely orange-peel toning. Plus graded with CAC approval, this coin is expected to find a new home quickly.
Value: Although there are 16 PCGS examples graded in MS68, the prices doubles over $10,000. Original list price at $5,750, but we are offering it at $5,250 through Make Offer as part of our CWL special.
---
Why we love it: Later date Large Cents sometimes come in high grades, but rarely do they come with the quality of this beautiful, brown gem. Smooth surfaces with wonderful eye appeal, this miracle of preservation is a fantastic offering with very few peers.
Value: The PCGS Price Guide reflects a value of $8,500 with no recent sales records in auction. The last offering sold for just less than $6,000 in 2014 with PCGS-graded pieces over $7,500. An excellent gem type coin that cannot be bettered in quality, it is offered at our wholesale price for just $4,750 via Make Offer this week.
---
Why we love it: The 1916-D Dime is a popular 20th century rarity that transcends numismatics and has become part of the modern vernacular when it comes to coin collecting. This piece is a gem that stands out amongst its peers as most examples of this quality are heavily toned and not generally attractive. The silky surfaces and outstanding eye appeal of this coin make it a piece that would be appreciated by the most discerning collector.
Value: The CPG reflects a value of $52,000, with the PCGS Price Guide sitting at $51,000. As most pieces do not come with this kind of eye appeal, it's an unusual offering with a reduced reserve of just $53,000 in this Sunday's auction.
---
Why we love it: Another 20th Century rarity that is popular amongst collectors is the 1918/7-S. Along with the 1916, it is the key date to the popular Standing Liberty Quarter series. A wholesome, lightly worn example, this AU piece is the perfect opportunity to add a numismatic blue chip to your collection or to start a new set of SLQs!
Value: The CPG reflects a value of $11,100. We have long-considered key dates such as the 1918/7-S ideal pieces that can rarely been located when pursuing them. This offering is reserved for $10,500 and is a great offering, highlighting this Sunday night's auction.
---
Why we love it: Affordable example of this classic key date Barber quarter. One of the "Big 3" key dates along with the 1901-S and 1913-S.
Value: Originally listed on our website at $475, this reasonably priced example is now offered at $415 via Make Offer.
---
Why we love it: This popular silver commem comes from an original mintage of 24,214 and is the only 25-cent silver commem issued in the classic series. Typically white or gray, this example has pretty golden obverse and reverse rim toning fading into pastel blue centers.
Value:
Value: Listed at $850 on our site, we are offering this piece at a price of $795 through Make Offer!
---
Until next time, thanks for stopping by and sharing some time with us to browse our Coins We Love.
Check out all of the available "Coins We Love" from past newsletters