Coins We Love: Your Partner in Collecting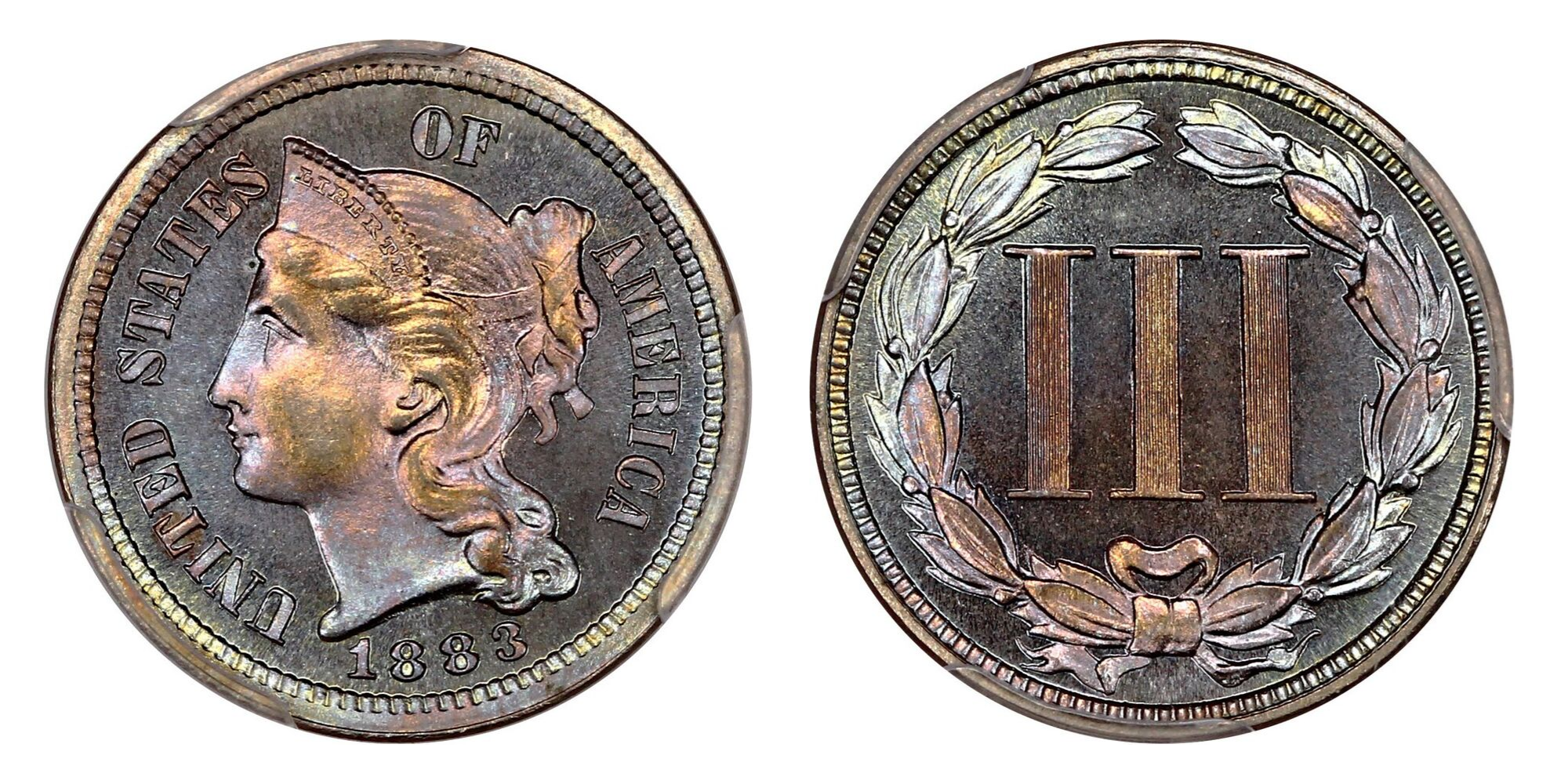 We get the opportunity to speak with collectors, dealers, investors, and those that are just curious as to "what are my coins worth" daily. This is more often an enjoyable experience as we can learn a lot about our customers and frequently, we become friends and build relationships with these people. The interesting thing is that while we all have an interest in coins in common, we usually come about that interest in different ways.
When we inquire (and we often do!), we sometimes get answers that revolve around history, alternative investments, family interests, art…but the most common answer is that they either did it as a child or a parent collected with them when they were young. We've often thought about these different draws to collecting and even though we have different routes to where we are and are drawn to different pieces or places, all levels of collectors deserve to be treated with respect. As our focus is on understanding collectors and how we can help serve them, we'll always strive to find out what brought you to it. And if you have a story to tell, we want to hear it. So, whenever we're next chatting or if you just want to send an email to let us know, we'd love to hear your story. While you're reaching out, let us know how we can help you! As a coin dealer, we can't do a whole lot without collectors, and we want to make sure that you know you're valued. Let us know what you're looking to do with any coin and if we can help you determine whether it's right for you, we want to do so! It's not only about selling coins or buying your collection, it's about being your Partner in Collecting.
Sincerely,
John Brush and Your Friends at DLRC
---
Why we love it: A gorgeous gem of this later date variety in the Large Cent series. Beautiful, original surfaces with nice remaining red tints, this piece is certainly high end for the grade and destined for a high end type set.
Value: This is the only CAC-stickered piece for the variety and the grade. High end and gorgeous, the PCGS Price Guide is listed at $6,250. Offered with a starting bid of just $4,500, this seems like a great value for an underrated gem.
---
Why we love it: Well, it doesn't get any nicer than this. With 12 pieces graded as such, there are none graded finer as a "perfect" coin. If you remember the rush in 1995 of everyone breaking into rolls and bags of 1995-issued Lincolns to locate the most popular variety of the decade, you'll understand the draw of this variety. As you'd expect for a coin this nice, it's bright, flashy and beautiful.
Value: The most recent public auction realized $4,560, which is right where we'd expect such a popular registry-quality coin to rest. With a PCGS Price Guide that's a bit conservative at $5,000, we're offering this coin in Sunday's auction with a starting bid of $4,650.
---
Why we love it: We've always appreciated proof type coins as the mintages typically come in at conservative numbers (6,609 in this case) and the prices have stayed in relative obscurity for the past twenty years!
Value: This ultra-gem example is bested by only a Proof 68+ at PCGS and is available at well under a 5-figure level. With a CPG of $4,380, the most recent auction record came in at $4,320. This piece is offered even less at a level of $4,200 via Make Offer.
---
---
Why we love it: We were able to locate a nice group of high end copper issues at the recent ANA show and this piece stands out amongst them in quality! As the finest graded for the date, this gorgeous gem is certainly worthy of a double take when viewing. Gorgeous reds shining through soft brown fields, this coin is as nice of a coin for a type set as you can get within a decent price point!
Value: With the PCGS Price Guide set at $10,000, this coin comes in at nearly half that as it is available via Make Offer this week for just $5,500! An excellent value once again for the investor type.
---
Why we love it: Choice early U.S. coins have always been a draw to us as numismatists, not based solely on rarity, but also on the history that these coins relay. When the quality is as high end as this fresh XF-graded piece, it makes us smile just a bit more in being able to present it to all types of customers. A great early U.S. coin with choice XF surfaces and fresh originality.
Value: The CPG comes in at $11,200 which seems to be very conservative for a CAC-stickered piece in our eyes, but when you examine the recent sales of such pieces (or lack thereof!) you get the idea that this coin is certainly worth more than the price guides illustrate. With a starting bid of $12,250, we'd gladly buy this coin back at any time!
---
---
Why we love it: A gorgeous earlier Large Cent from the 1810s, this piece is solid for the grade with just the slightest bit of rub on the high points. While it's not considered a better date, it is the last year for the Classic Head type and comes in at an affordable grade for a high end piece.
Value: The PCGS Price guide registers at $6,000 with the CPG coming in at $7,500. As the most recent CAC-stickered piece brought $5,405 just last year, this piece is coming in at a bargain level with a starting bid of $4,750 as one of our Vault Values in Auction #1084!
---
Why we love it: The 1908-S is a famous issue as it marks the first year that cents (not pennies!) were struck at the San Francisco mint. While gem issues aren't extremely rare, we've long considered it one of our favorite dates in the series as when they appear in gem condition, they are quite gorgeous.
Value: With a PCGS Price Guide value of $4,750 and a CPG value of $5,000, this piece comes in at a very affordable $4,250 via Make Offer.
---
Why we love it: Gorgeously lustrous with a light satin finish, this piece is sharply struck with the lightest of golden tints. As most issues for this date were shipped to China, the quality of remaining issues is extremely low. With less than 10 gem examples graded by both services combined, this date and grade are popular as a condition rarity that is perhaps only fully appreciated by Trade Dollar specialists.
Value: The PCGS Price Guide registers at $20,000 with the CPG coming in slightly lower at $18,200. The wholesale Greysheet bid registers a value at $15,000 making this piece that is available in Sunday's auction with a starting bid of $12,500 an excellent value play!
---
Why we love it: An under-appreciated condition rarity, only nine other pieces are graded as such by PCGS, with a pair of coins coming in slightly higher. This three-year type coin from New Orleans displays several gorgeous orange-golden tints and is certainly prettier in-hand than any image could relay.
Value: With the CPG at $5,620 and the PCGS Price Guide coming in at $5,500, the most recent auction records exceeded that to a level of $6,000! Thankfully we're able to offer this at a much more affordable level of just $4,750 via Make Offer, which seems like good value for such a condition rarity.
---
---
Why we love it: Older-holdered gem type coins coming in at under $500 are always going to be in style.
Value: With a CPG of $410, we're proud to offer this piece via Make Offer for just $375.
---
Why we love it: Now if I wanted to show a coin to friends that isn't of too high value but would certainly gain a few "ooohs" and "ahhhs," I would choose a high quality Buffalo Nickel. Most people are familiar with the old, worn versions, but when a piece of this quality is shown, it makes it clear why the values of different quality coins can vary. This blazing beauty is sure to catch some eyes and some attention.
Value: The PCGS Price Guide comes in at $950 and while most recent records show the coin bringing well over $1,000, we can offer this beautiful piece for just $750 via Make Offer this week.
---
Check out all of the available "Coins We Love" from past newsletters