Coins We Love - Special Layaway Edition Volume 2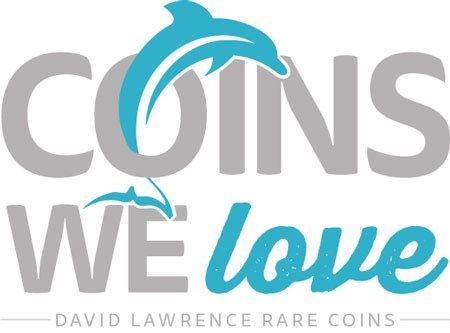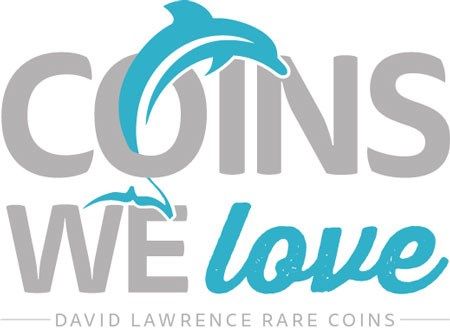 Last week I alluded to our busy season here at DLRC. While this was supposed to be the calm before the storm, the exact opposite occurred. Packages started arriving left and right, a really cool Morgan Dollar consignment was finally ready for offering (see the Twin Cities Collection here!) and preparation for the New Orleans PCGS Invitational next week began. While some days are busier than others, we love what we do, even if we seem somewhat harried at times. In fact, part of the joy in our business is that no day is ever the same. That being said, if we get offered any more bags of statehood quarters, I may have to hide in the vault because that is truly a lot of work!
Next week you'll find us at the next PCGS Invitational Show in New Orleans and while it's a different venue, I'm excited about attending. I have many fond memories of visiting people there post-Katrina while doing relief work. It's a fascinating, historic town and I'm glad we get to spend a few days there. I'm sure we'll enjoy some gumbo, a bit of jazz, and hopefully some beignets between buying and selling coins. If you're going to be in the Big Easy, please stop by and say hello! If not, we'll be sure to bring back a few O-Mint coins and hopefully some new collector material for next week's CWL.

Special Expanded and Extended Layaway Offer
We understand that tax time has come and gone, and sometimes we need a little flexibility when it comes to our hobby. With this in mind, we're happy to offer an additional 30 days to our usual layaway program (90 in total!), and for the first time ever, layaways on auction orders to all of our customers for the rest of May. All orders over $1,000 qualify for our 90 day layaway plan - with no interest! (All usual terms apply.) If you need longer, please let us know and we'll do our best to work with you!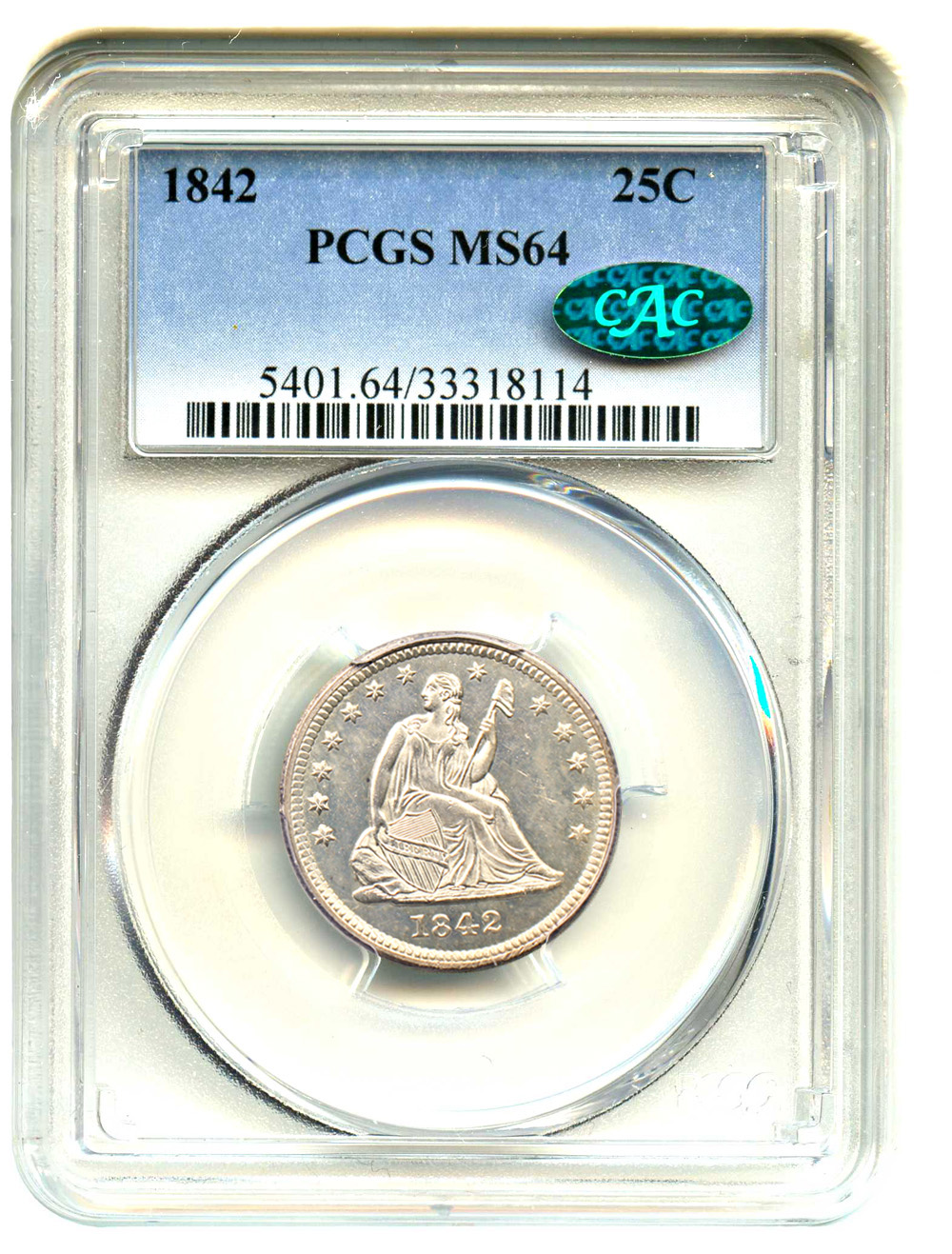 1842 25c PCGS/CAC MS64
Why we love it: This coin has all the right ingredients to be a great long-term acquisition. A low mintage of 88,000 coins is magnified by the staggering statistic that there are 26 coins in all grades of uncirculated at the services combined. A stunning strike over radiant prooflike fields made us take special note when we bought the coin that is bested by no other at PCGS. It's one of our absolute favorites in inventory right now.
Value: The PCGS Price Guide lists this coin at $8,000 and it is the finest graded by PCGS with a CAC sticker. Our special price this week for this underrated issue is $7,150 via Make Offer.
1858 G$1 PCGS Proof 64 CAM
Why we love it: Type III gold dollars are one of the best values in the marketplace right now, and this coin is a perfect representation of that. From an estimated mintage of 40 coins, this sparkling jewel is already a rarity of proof gold, but the coin on a quality level is exquisite. Strong cameo contrast and deep mirrors are hallmarks that leave a strong impression on the viewer. Truly a stunning coin in every regard.
Value: Wow! The most recent public auction records for this piece range from nearly $20,000 to $22,000 in the past three years. An unusual offering for us at DLRC, but we are proud are to offer this great piece with a very reasonable reserve of $19,000 in this week's auciton.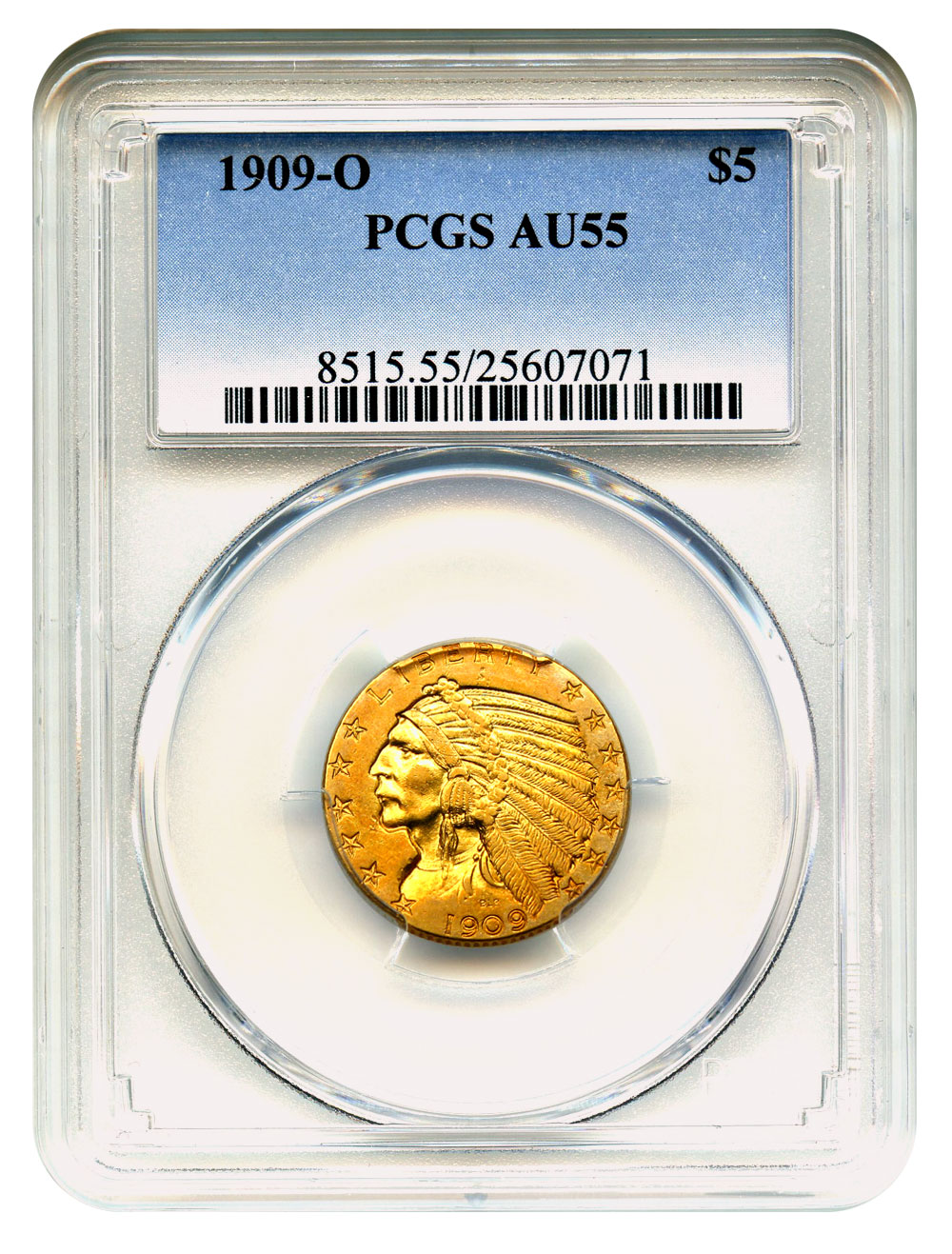 1909-O $5 PCGS AU55
Why we love it: Along with the 1929, this date is one of the major keys for completing the $5 Indian set. A small mintage of 34,200 coins sets the stage for a low survival rate that is truly noticed when seeking this coin out, especially in grades higher than AU. This example displays surfaces largely in orange-gold, accented by touches of color approaching sea green. Definitely one of the finer examples for the grade we have seen in recent memory.
Value: PCGS lists this coin and grade with a value of $18,000. That seems a bit aggressive to us, but the DLRC reserve is just $15,250 this week, and we absolutely love this value for such a nice key date.
No longer available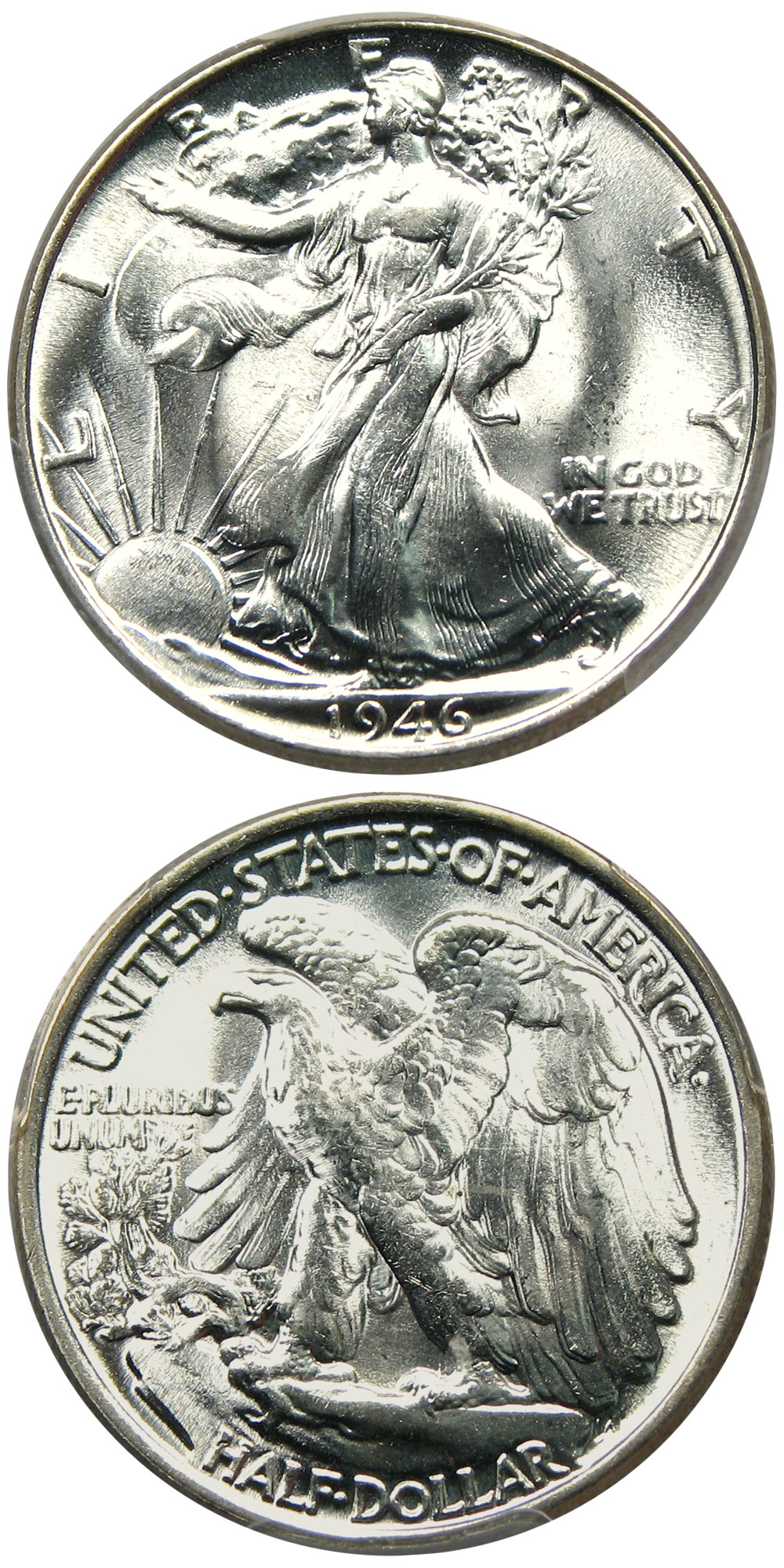 1946 50c PCGS MS65 (Doubled Die Reverse)
Why we love it: The 1946 Walking Liberty with the magnificent double impressions on the reverse is one of the strongest doubled die varieties of the twentieth century. Thankfully, enough high-grade survivors are still around that a pleasing gem example can be had for significantly less than other comparable doubled die varieties from the time period. Blazing white surfaces with ample luster give a strong impression in addition to the novelty of the variety.
Value: Recent auction sales have brought over $2,200 for identical pieces, but this piece is available for just $1,800 via Make Offer this week.
No longer available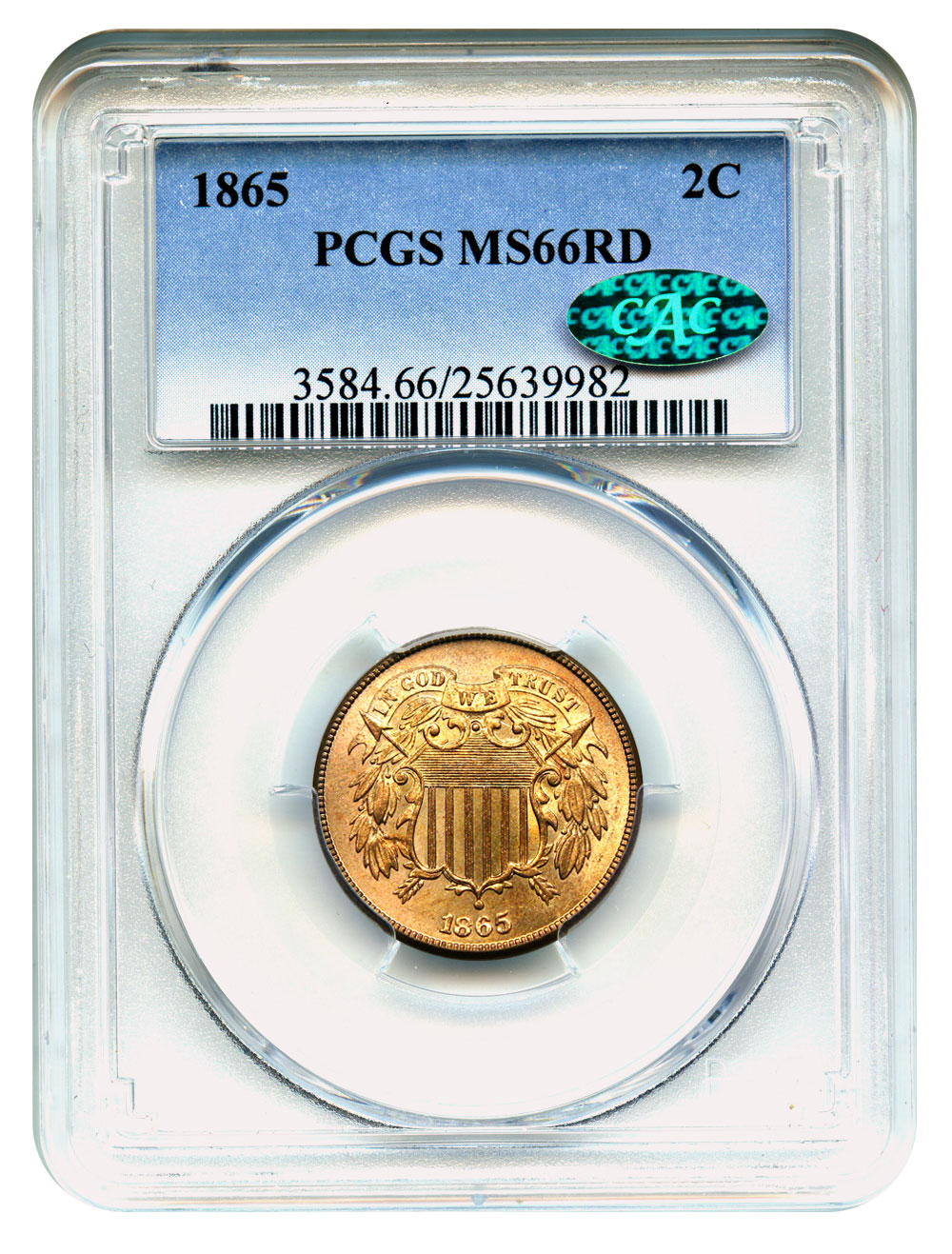 1865 2c PCGS/CAC MS66 RD
Why we love it: It's no secret that we are fans of the odd denominations here at DLRC, and this superb gem is evidence of that. The full, unbroken mint red color across the surfaces is nothing less than stunning. Virtually no marks are present, and considering there are only two coins certified finer at PCGS, this is the ultimate type coin.
Value: With such a low population in gem grades, the long-term investment opportunity on such a scarce grade is quite impressive. Our absolute best price this week via Make Offer is $4,900 on this exquisite piece.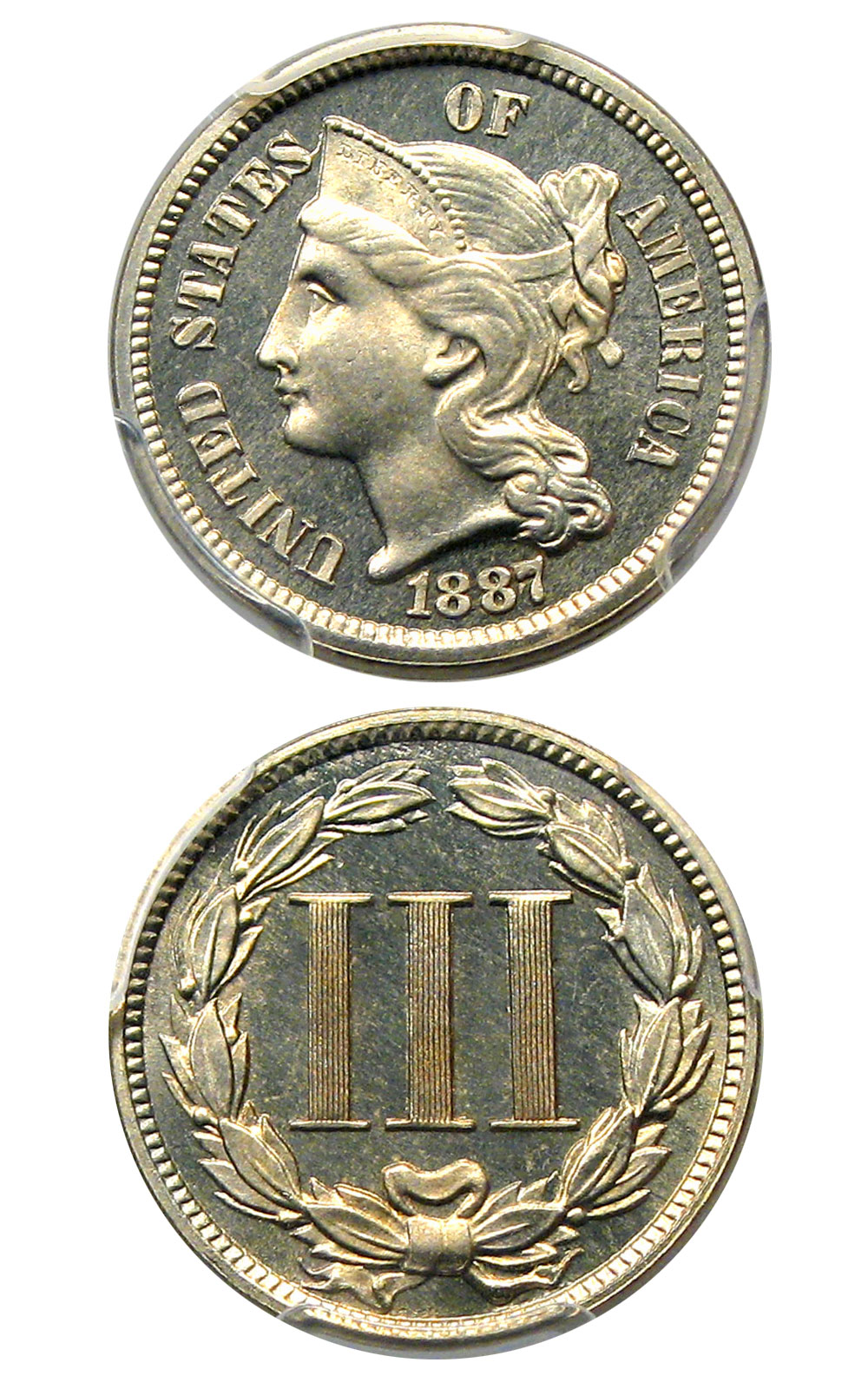 1887/6 3cN PCGS Proof 66 (Strong Overdate)
Why we love it: Another odd denomination favorite of ours is the three cent nickel series, and it's easy to see why when a dramatic variety like this can be found. A clear underlying "6" numeral is plainly visible even with the naked eye. I wonder if the original customers of the 1887 proof sets from the Mint were dissatisfied to receive a makeshift product like this that were clearly made using a previous year's dies?
Value: The PCGS Price Guide lists the value at $1,350, but we're offering this special piece for just $850 via Make Offer. It's below our cost, but sometimes you just need to clean up the vault.
No longer available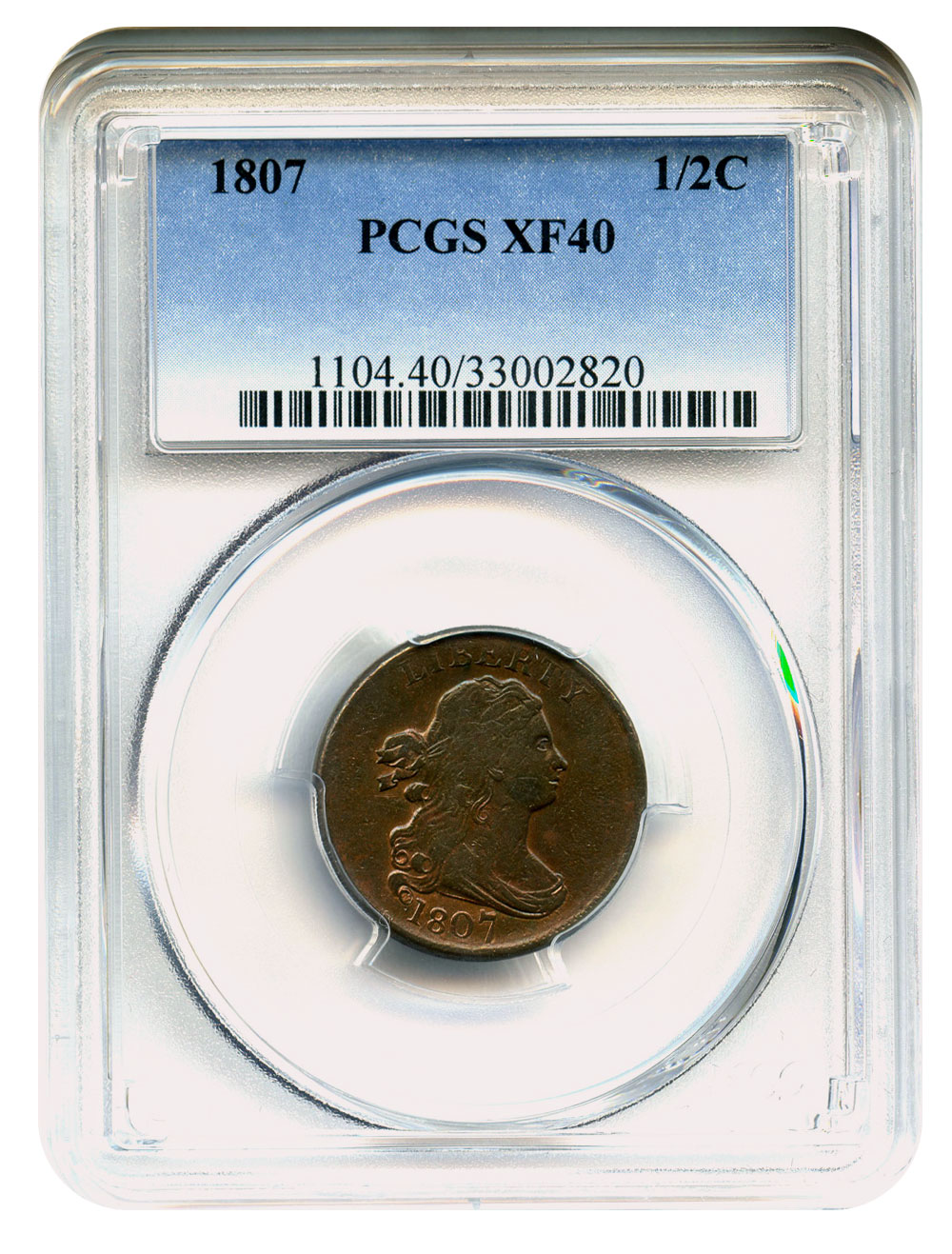 1807 1/2c PCGS XF40
Why we love it: For the later years of the Draped Bust series of half cents, 1807 is certainly a much tougher date than you would think, but frequent searching for the type too often yields the ubiquitous 1804 and 1806 issues. Finding a strong circulated example like this is truly a prize, especially with such desirable features like smooth chocolate brown fields and even touches of mint red (which is highly unusual for the grade). This coin will be virtually impossible to replace with such quality found here.
Value: Available for just $435 this week via Make Offer, this coin is in-line with recent auction prices and a 10% discount off of the PCGS Price Guide.
No longer available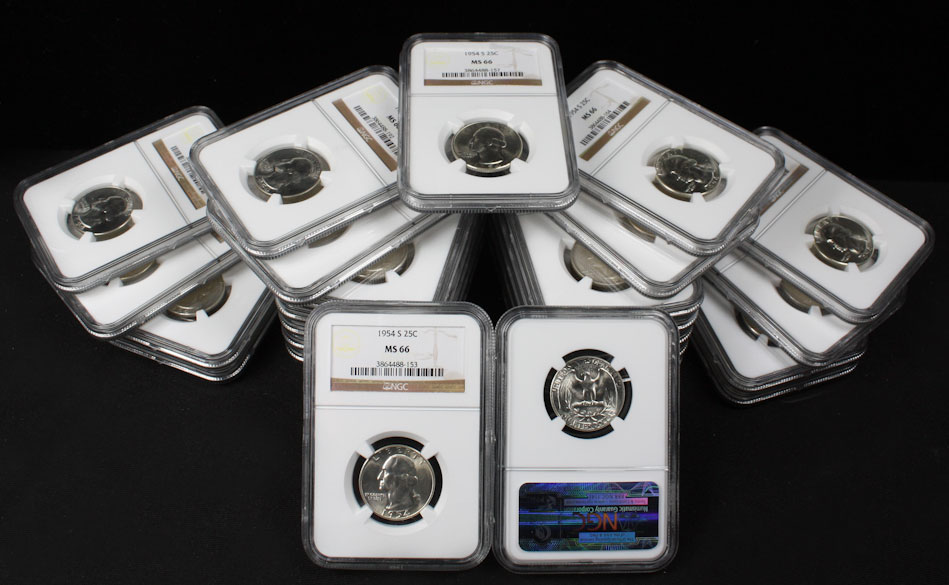 Collector Lot of 1954-S 25c: All NGC MS66 (25 Coins)
Why we love it: When we tell people that we buy anything, we really do mean it. While large lots of certified NGC Washington Quarters may not pay the bills, we're still happy to offer them as we think that every coin has a home!
Value: The PCGS Price Guide lists these coins individually at $47 ($1,175 for the group!). We can offer this group for less than half that price at $575 viaMake Offer this week. It's the perfect stocking-stuffer for the large family that likes to get their holiday shopping done before the summer temperatures rise!
No longer available