Coins We Love: 👉Spotlight on Jason👈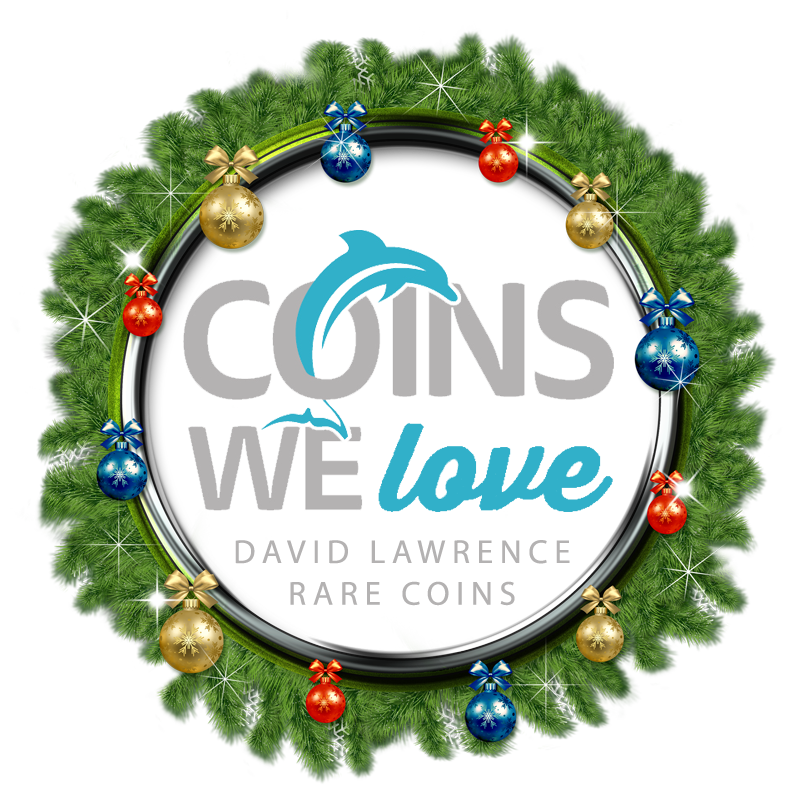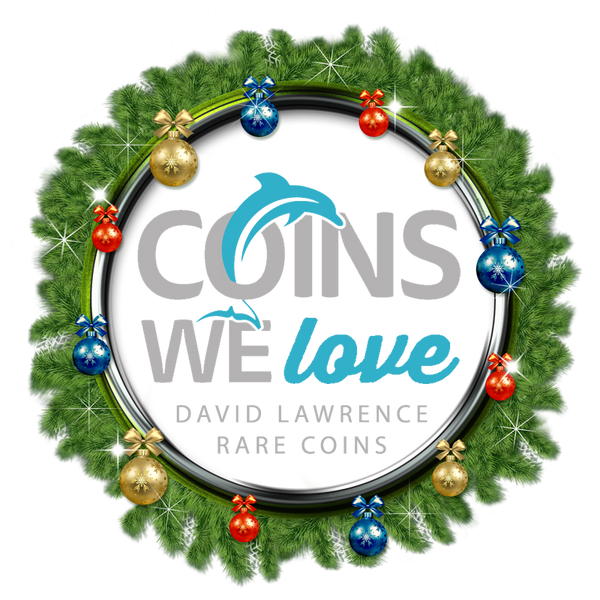 Numismatic Spotlight: Jason Smith
Like most kids growing up in the 60's to 70's, I was introduced to coins by earning a weekly allowance for doing household chores, receiving coins for birthday presents, doing well in school, and even trading teeth with the tooth fairy. I was born in February of 1964. The month prior, in January of 1964, congress authorized the design change of the 50c piece and began to mint the Kennedy Half Dollar commemorating the recent death of our 35th president. This became the gift of choice for me for all family members for special occasions growing up. I knew right away that these coins were special. My parents had told me how beloved a president JFK was and that when I received them as gifts they should not be spent, but saved. Over the years I received many Kennedy Half Dollars, so many that I actually started a piggy bank collection to store them all. Around the age of 12, I started to review these coins on rainy weekends and began paying more attention to the details of what I had. I noticed a slight difference in look, in sound and places of origin. At this point I started to organize what I had by date and mint mark and figured out not only what I had, but also what I was missing. This is where I recall my "accumulation" of half dollars graduating to an actual "collection". I think that is a tipping point for everyone with collectibles. Once you can apply some sort of logical order to a group of items with the mindset of keeping them and possibly adding to it, it can become a true collection. My Kennedy Half Dollar collection from my childhood is long gone now, but it was the beginning of developing a systematic approach to everything I enjoyed collecting which included sports cards, stamps, hot wheels cars and many other things growing up.
After putting my collections on hold to concentrate on college from '82-'86, I found myself back in the world of collectibles when I had the opportunity to open a small sports card shop in a local Virginia Beach Mall. Basically, I had so many cards from my younger collecting days stored up that I was in a good position to catch the upswing in the sports card market in the late 80's to early 90's. I really enjoyed buying, selling and trading cards with customers each day and talking sports with them. I ran the sports card store for a few years until my wholesale dealer came to me and asked me to join them and bring my retail set up into their shop. This was a family-owned business called Castle Coins in Chesapeake, Virginia. I had been working with the brothers, Johnny and Ed, and father John Robinson for a number of years and joining their staff was a perfect move for me.
My years at Castle Coins in the early 90's let me continue to retail sports cards and also learn about the wholesale side the business for both cards and coins. We traveled to regional shows and I met lots of different east coast dealers, some of which I still do business with to this day. I met coin dealers like David and John Feigenbaum, Harry Laibstain, John Noonan, Rich Stelfox, Bob Mangles and many other established people in the coin industry. These were interesting times to learn about rare coins as PCGS and NGC were really starting to turn the corner of acceptance from both collectors and coin dealers during the early 90's. I was truly fascinated with the third party grading concept and believed it was the wave of the future even though many of the dealers of the time were not so keen on the idea.
After spending some time in the coins, cards, and supplies business, I was given the opportunity in the mid 90's to go work for an upstart communications company which I did for roughly 8 years. Managing stores in many different metropolitan areas allowed me to learn a lot about management and operations over a relatively brief period of time. After a downturn in that industry in early in 2003, I contacted my old friend Johnny Robinson who was now working with John Feigenbaum at David Lawrence Rare Coins and was greeted with open arms from them to join their staff. This has proven to be a fantastic, fun-filled ride in the rare coin business over the past 18 years that I can hardly describe. Over the years I have had the pleasure to work and learn the world of numismatics from both Johnny and John, but also experienced numismatists like Win Callender, Charlie Brown, Gary Adkins, Devin Hipp, Paul Nugget and the current president of DLRC – John Brush. Each of these gentlemen were always willing and eager to share their knowledge and passion for coins with me and I will always be grateful for their positive influences. My passion to make DLRC the best coin company possible is as strong today as it was when I joined the staff. Today I have the pleasure of working with a great staff including my daughter Julia, who joined DLRC full time in 2018. My connection with customers and the long-term relationships I have developed are priceless to me and continue to motivate me to do my best for both the company and the collector day in and day out, which I plan on doing for many years to come.
As far as collecting goes, today I have a small, modest collection of classic silver commemorative coins that I add a piece to once or twice a year. The collecting itch in me has never gone away, but as a coin dealer now I get the enjoyment and satisfaction of scratching that itch daily by helping hundreds of DLRC customers build the collections of their dreams, one coin at a time.
Note from John Brush: I met Jason for the first time at a show in Las Vegas and we quickly bonded over our love for Tennessee football. Jason has since become a friend and without his consistent effort at running the operations of DLRC, setting up the auctions, and managing the flow of coins in and out of the office, we'd be lost. He's truly an asset to DLRC and as many of you that have worked with him in the past know, he's also one of the nicest guys you'll ever chat with. Thanks for sharing, Jason!
Click here to continue reading!