Coins We Love: 💃👉Spotlight on Julia👈💃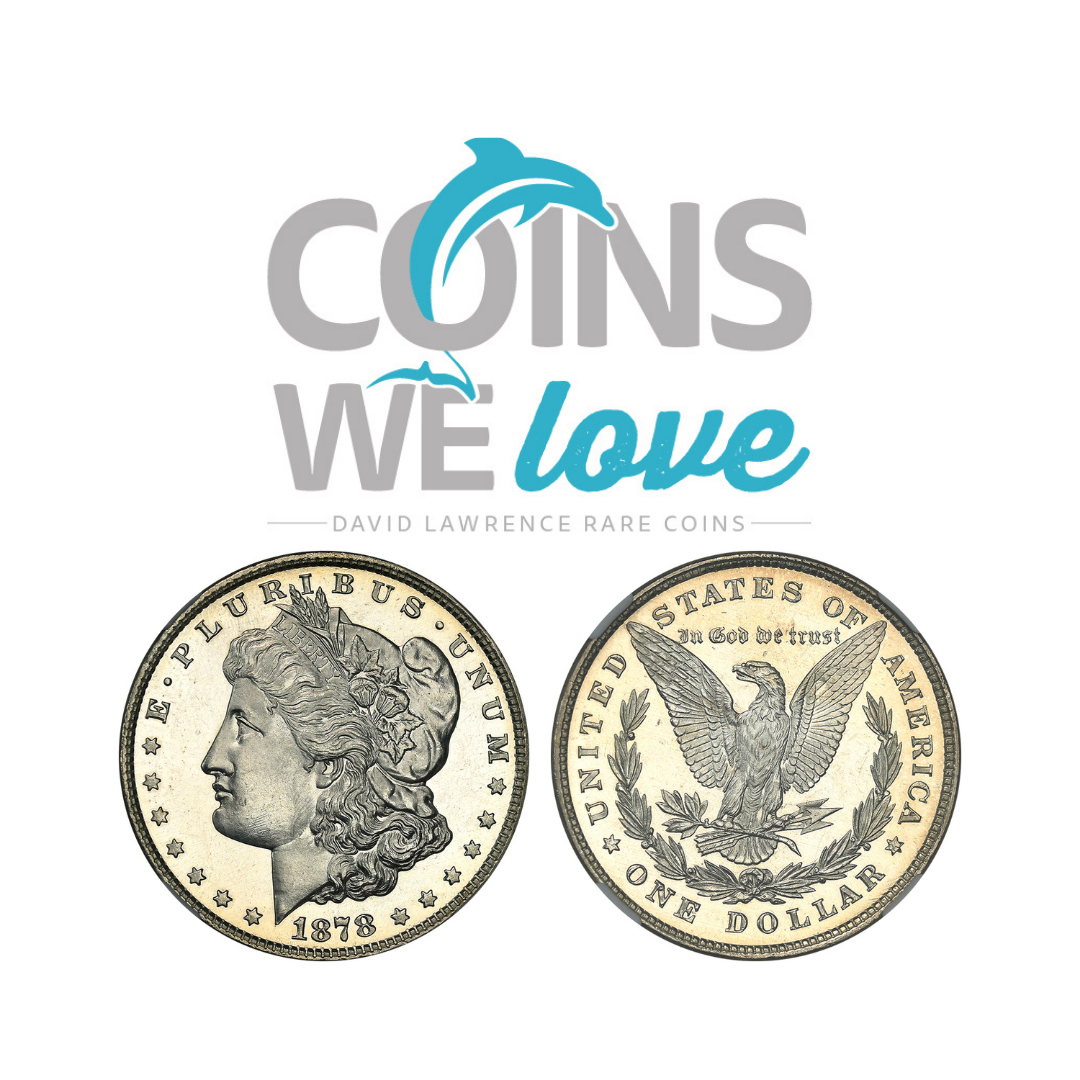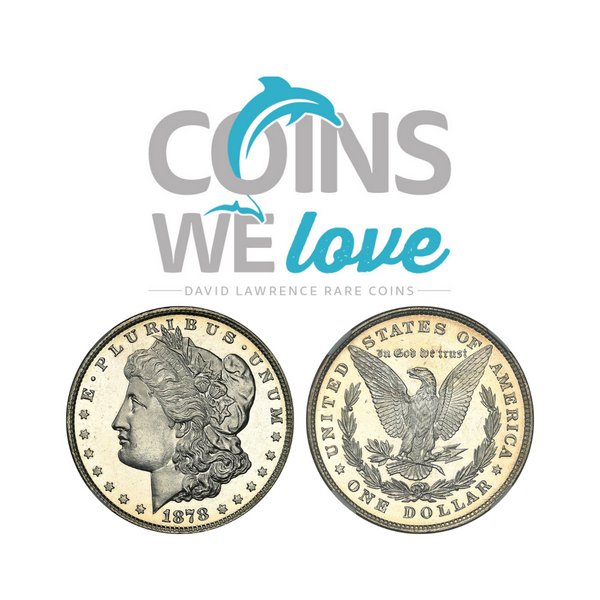 This week John is out of the office, so our guest commentary is coming in from Julia, who is introducing herself. We hope that you enjoy getting to know her a little bit more and please don't hesitate to reach out to her directly at julia.smith@davidlawrence.com
As with many people in my age group, I was introduced to coin collecting when the Statehood Quarter program came out. My dad, brother, and I would eagerly seek out the new quarters to fill out my collector's map. These, along with Kennedy half dollars left under my pillow by the tooth fairy were my introduction to numismatics and I slowly became an amateur coin collector. I can remember looking at the quarter map and seeing the Alaska and Hawaii quarters were due to come out in 2012 and thinking "There's no way I'm ever going to finish this!" Well, 2012 came sooner than I thought, and I was off to college in North Carolina, my old quarter collection collecting dust in the back of a closet, not at all thinking I would end up back in the world of coins.
As it happened my dad, Jason, who is the VP of Operations here at DLRC, was able to get me part-time work during the summers as an imager and receptionist. The experience of photographing the large variety of coins we offer gave me a new appreciation for the beauty of the designs and the history each piece holds. I was introduced to everyone in the organization and learned about our inventory systems, auction process, and in general how a coin company operates. The experience was wonderful and after graduation, since I was familiar with certified coins, the staff, and processes, John Brush offered me employment as a traveling staff member to some of the larger national shows. I loved the travel! Being on the road face to face with customers and other dealers allowed me to greatly expand my knowledge of the industry. A few months later, in the Spring of 2018, a position as Coingroup Assistant opened up and I was offered the opportunity to join DLRC full time which I gladly accepted. Over the past 4 years, my duties and responsibilities have grown immensely. I now enjoy helping out my own group of clients build their collection, cataloging auction items, purchasing and pricing deals, and writing our weekly Coins We Love email. I have also had the distinct pleasure to meet and work directly with Dell Loy Hansen on the most impressive coin collection ever assembled. I consider myself very lucky to be in the position I am now considering my age and that our business is predominantly male. I am thrilled to be involved in an industry rich with history and art and full of passionate people. I learn something new every day and look forward to growing my grading skills and technical coin comprehension. I appreciate all the knowledge and guidance Jason, Matt, and JB have provided me with over the years.
As for my coin collection, I have moved on from state quarters and have begun putting together a modest collection of Patriotic Civil War tokens (an undervalued niche in the market, in my opinion). Overall, I still enjoy the travel opportunities and hope to meet many of our CWL readers at a show in the near future!
Numismatically Yours,
Julia Smith
Click here to continue reading!