Coins We Love: 👉Spotlight on Matt!👈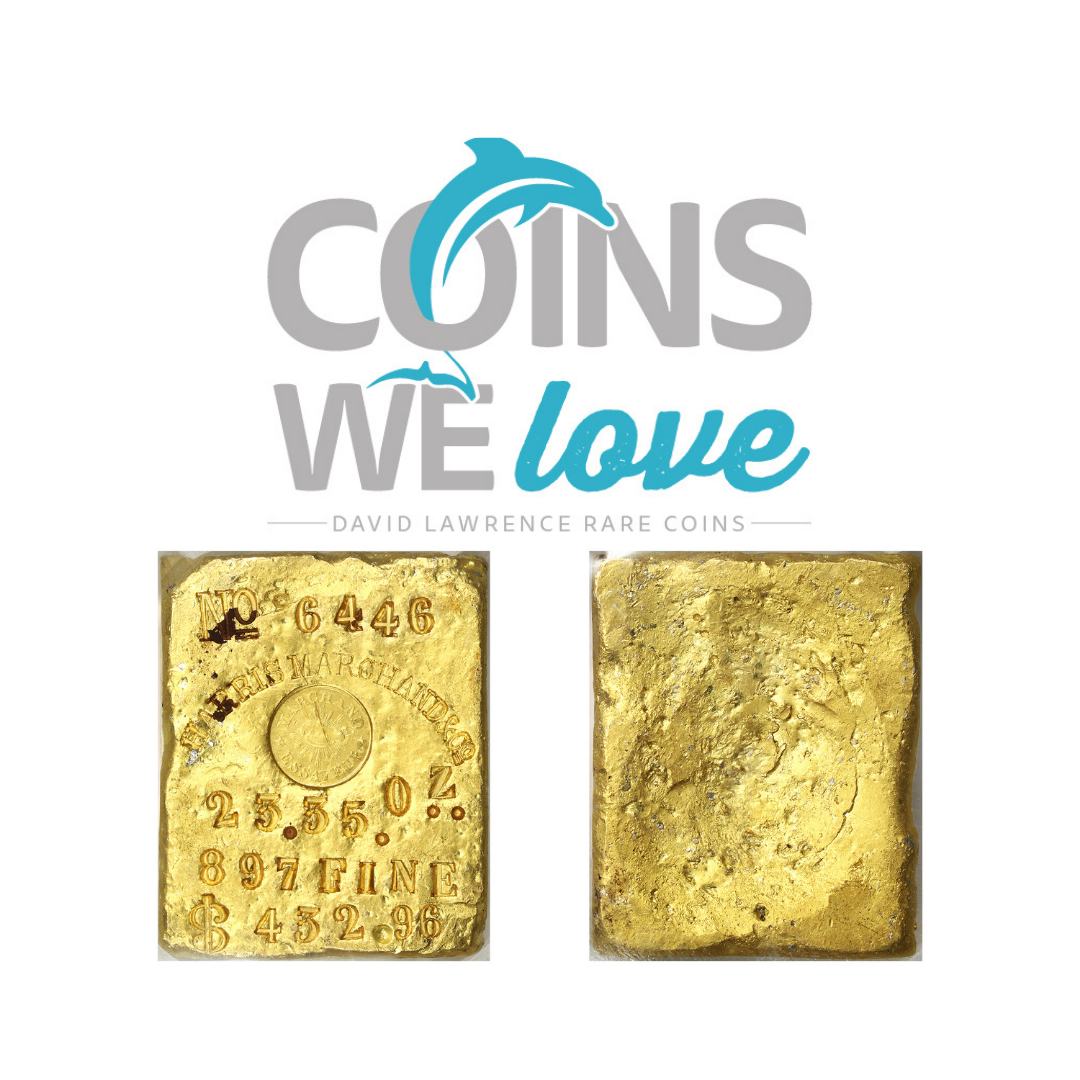 This week we set aside for another "get to know your numismatist" and Matt decided to share a bit about his background with us. Please enjoy and give Matt a "hello" with your thoughts after reading! (matthew.kavalek@davidlawrence.com)
If anyone told me growing up, or really at any stage of my life, that I would be a numismatist, I would have first asked "What in the world is a numismatist?" and then certainly not believed it. Coin collecting was never more than a niche hobby for me in my childhood. I was born in 1984 in rural Monmouth County, New Jersey. My father had the idea of creating a coin jar that he and my mother would add coins to. Once it was full, the coins would be bestowed upon either my brother, sister, or me in turn and we'd always sort through the coins looking for anything odd or old. I remember the first coin I ever coveted was a sharp-looking 1913-S Lincoln Cent and I proudly kept it until I was a young adult.
Fast forward to 1993. My family has moved to Virginia Beach and trading cards are all the rage. At this point, my brother and I shared a collection of Comic Book Cards, and I am just in love with it. Organizing everything into sleeves and boxes as well as just enjoying the stories and statistics on the back of the cards became a daily ritual for me. One day, we decided to walk to a nearby shopping center to "Beach Coins", a local coin shop. We heard they sold trading cards as well as coins and wanted to check it out. Surprisingly, we found they sold just about every collectible imaginable. I was enthralled rummaging through the comics and didn't really give a second thought to the coins. From that point forward, we would walk up to the shop every weekend to browse and play trading card games. I ended up selling that 1913-S Lincoln Cent for a pack of Magic the Gathering cards, actually! I often think of how much easier it would have been to progress professionally as a numismatist had I favored coins over comics and cards at the shop and started my journey at that point.
It wouldn't be until 13 years later in 2006 that I'd discover David Lawrence Rare Coins through complete happenstance. I had worked since I was 15 years old in the service industry and was looking for a change of scenery. A friend of mine mentioned an open position, so I figured I'd give it a shot and submit my resume. Soon after, I was officially hired as an "imager" at DLRC! I was fascinated by all the different coins I knew next to nothing about. I quickly realized that this industry has a lot to offer and a lot of potential to unlock, so I started dipping my toe into learning about coins.
I migrated from the imaging department to the inventory department before long. Marty Sabio showed me the ropes on how to professionally track and keep the inventory organized and efficient. Not an easy task with a 10,000+ slabbed coin inventory! Almost as if by osmosis, I began to sap knowledge from the coins I was handling every day. I began to ask questions regularly to the numismatists on staff about anything and everything. Thankfully, they all were enthusiastic to teach me about coins. Once they felt I was equipped with enough knowledge, I started work as a consignment coordinator once the opportunity presented itself. I really enjoyed working with both customers and dealers in this role. Every step furthered my experience in the field, and I knew at this point I wanted to take the ultimate leap and become a Numismatist.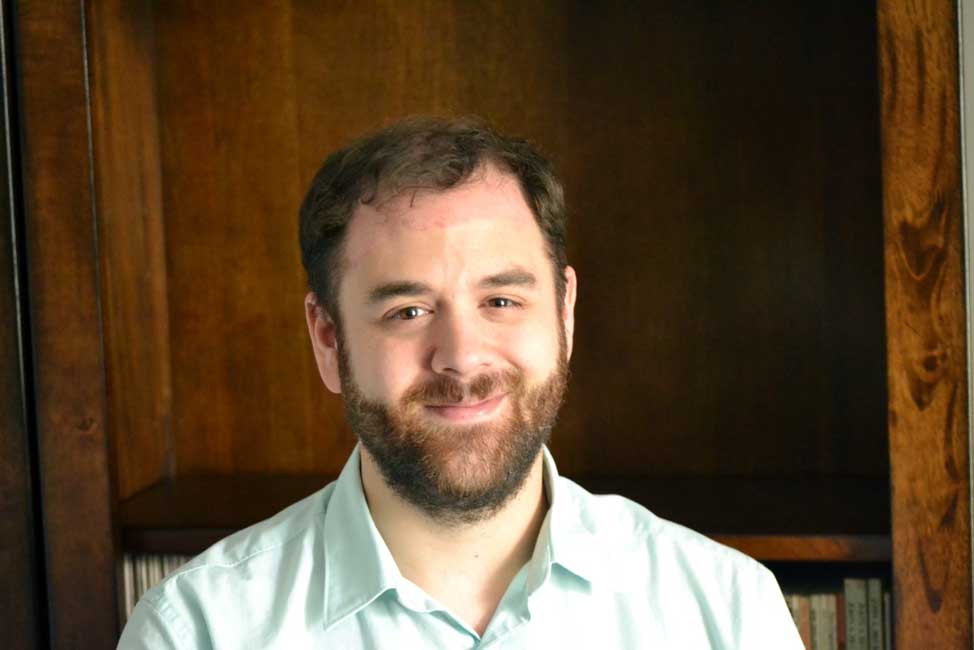 Soon after, it was decided I would go on my first pilgrimage to a national coin show, the Whitman Expo in Baltimore. The atmosphere was seemingly electric! I don't believe I have ever been bombarded with as much information and acquired as much real-world experience in such a short period of time. As Jason Smith would say, it was like "drinking water out of a fire hose". I met so many customers and dealers alike, and to my surprise many younger people, too! Other dealers were excited to meet me and just so warm and receptive to welcome new blood to the scene. It further cemented my notion that this was a long-term career path.
The willingness of everyone to teach and mentor me was nothing short of heartwarming. I'm sure some (If not all!) of the numismatists at DLRC became annoyed with how much I was bugging them*. It's this aspect of the industry that impressed me the most. Everyone who operates in this hobby whether it be professionally or not is so welcoming and eager to embrace a new member. Even our customers will never shy away at an opportunity to share their knowledge, and in fact, I learned a ton of information from our wonderful customer base! I certainly wouldn't be where I'm at today without all that knowledge sharing. I'd like to sincerely thank John Brush and Jason Smith for enduring the brunt of all my coin education and journey. They are a pleasure to work with day in and day out and have been the cornerstones of my numismatic foundation being there every step of the way.
Today, after nearly 16 years on staff, my position has completely changed from where I began as an imager. For the past several years I've worked in the coin department, moving up from customer service to working directly with customers on their collections. I've had the privilege of sharing the collecting journey with many of the readers here in acquiring and later selling pieces from their collection. In fact, I get to handle coins on a daily basis, and as a Senior Numismatist, I work as a chief in-house buyer and communicate with customers from all over the United States on a daily basis.
Personally, coins have brought me such joy and meaning to my life that was just so unexpected. Even my lovely wife and newborn son are products of my tenure here at DLRC. I will continue to try and honor the gifts that were bestowed upon me by being the best numismatist I can be, offering the best coins and customer experience possible, continuing to expand my knowledge base of coins, and eventually mentoring and sharing my experience with the next generation of coin enthusiasts that come after me.
- Matt Kavalek
*Editor's Note: He never annoyed us with questions! We appreciated them. And, Matt has become so valuable in our office that he hasn't been able to travel to shows at all over the past few years. Hopefully, in the coming months, we'll be able to spare him for a few shows so that he can put a face to so many of the names he deals with on a regular basis.
Click here to continue reading!