Coins We Love: Spring into Numismatics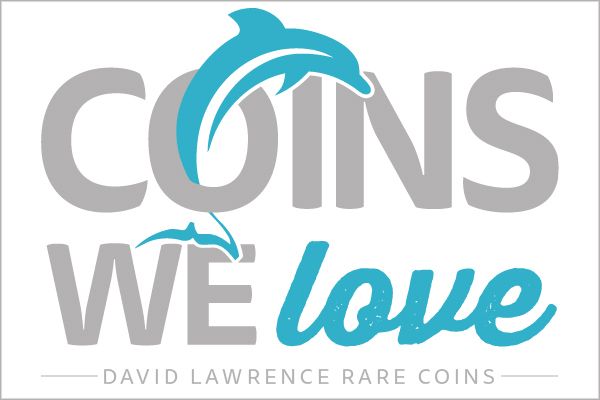 First of all, thank you to everyone who tuned in to my zoom presentation last week on the Hansen Collection. That was an entertaining foray for myself and I really enjoyed the Q&A part of the discussion. We're very fortunate to have an organization like the Newman Numismatic Portal put on the Symposium as it was an excellent opportunity to learn a little bit more about interesting topics within the hobby. And, thank you as well to our friends at Numismatic Marketing for putting the show together and inviting me to join in on a small part. Hopefully the NNP will schedule a second Numismatic Symposium later this year with new topics and guest presenters.
This week we're proud to offer The Snyder Collection of Indian Cents in our Sunday evening auction. It was a pleasure to work with Mr. Snyder throughout the years and an honor to be able to help him bring the collection to market as well. He clearly has a keen eye for quality and we look forward to working with him again on his next collection!
Elsewhere in the coin universe, we're continuing to see the market bouncing. Coins are still in incredibly high demand and collectors are sustaining to drive the market in the absence of coin shows. This week another coin show (June Long Beach) was canceled, we also heard that the ANA show may be looking to relocate from Rosemont, IL in August. While many of us are starting to get vaccinated in Virginia, I doubt we'll be given the opportunity to host the show. But we're excited about the possibility of a new location for the annual event.
As for now, we'll keep on pushing along. Our inventory at DLRC has had a solid bump over the past few weeks and with the deals and collections walking in our door, we're excited as it all adds up to a few less skymiles in the coming year…The new coin market is here and we're looking forward to seeing where it goes.
Thanks again for taking the time to join us here in this week's CWL. We hope to get the opportunity to work with you on one side of the table or another in the coming weeks and we appreciate your patronage.
Numismatically Yours,
John Brush and Your Friends at DLRC
Click here to continue reading.