Coins We Love: Star-Spangled Edition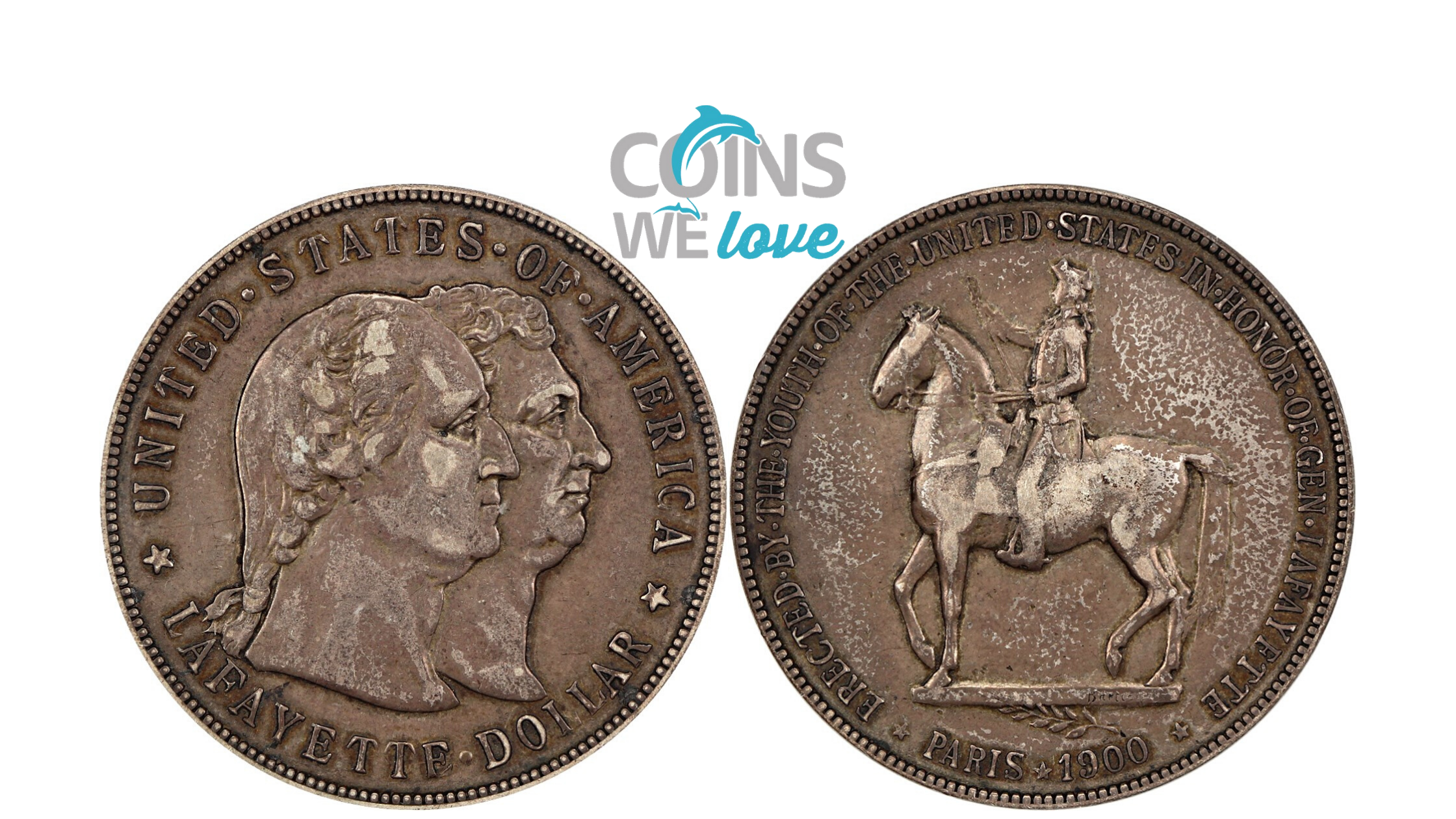 First of all, we wish everyone a wonderful Independence Day and hope that you're able to enjoy some time to celebrate the freedoms that we experience in this country. We'll be closed on Friday in observance of the holiday, but we'll be checking emails over the weekend, so please don't hesitate to reach out to us at coins@davidlawrence.com if you need immediate attention.

This week we are wrapping up the fantastic Metropolitan Morgan Collection, ending on Sunday night. With a plethora of examples of Proof Morgans and a nice selection of circulation strike Dollars, we hope that you'll find something of interest! If not, check out our little tribute to the holiday as you scroll down through selections below. One of my favorite pieces offered this week is the Lafayette Dollar. Not only is it the only Dollar classic silver commemorative issue, his history has become very fascinating to me. While we hear far more about our American generals during the struggle for Independence, we likely would not have secured the help of the French or won the war without his involvement. Truly an under-appreciated figure in American history. In fact, I'm considering a drive up to Yorktown this weekend to the park where his most famous piece of leadership occurred. What makes this hobby so fascinating to me is that we can take these big concepts from our history and associate them to the beautiful little pieces that we can hold in our hand.

So what else is going on in the world of coins? It's been a rather quiet, short week thought it looks like plans for a substitute ANA World's Fair of Money are being firmed up for dealers in Dallas, TX and Las Vegas, NV. I'm not sure what this means yet, but we'll see where the world has carried us when August rolls around. I've sorted through more raw collections this week than normal, but honestly it's been kinda fun to get my hands dirty! This week a really neat group of affordable collector coins (10 double row boxes) appeared in our vault from a dealer on the West Coast. Although there are no top-dollar highlights, it holds several really interesting, affordable and attractive pieces. Overall, it's been another exciting week of numismatic surprises. We look forward to what shows up on the doorstep next week as well and we hope that you keep enjoy viewing this week's Coins We Love!

Numismatically Yours,
John Brush
Click here to continue reading and view our coin highlights!