Coins We Love: ✨Thanksgiving Collections✨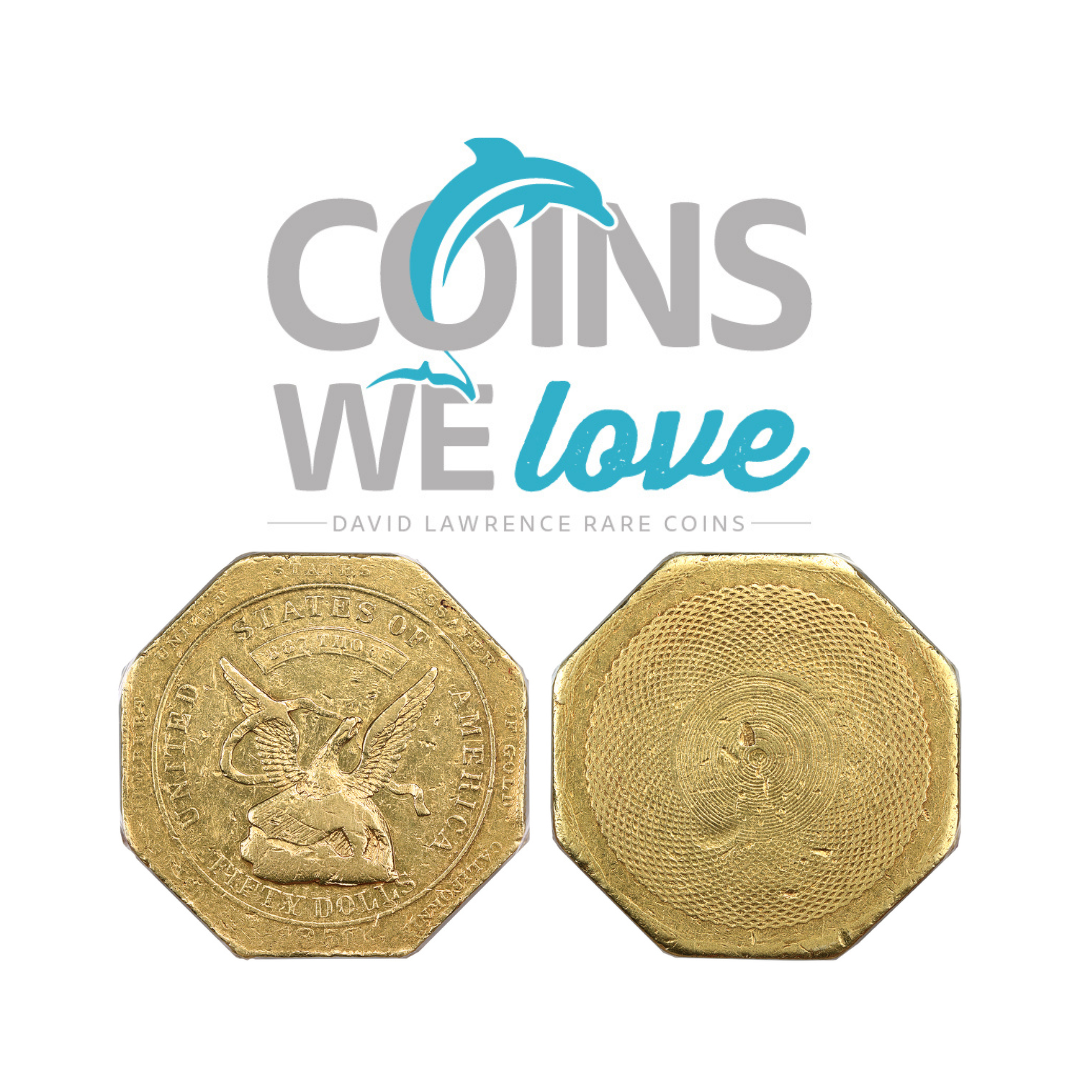 Maybe the fourth time is the charm. This is the 4th message that I've written so far with the intention of sending…The reason for all of the edits is due to a press release that hit my inbox at 5 pm on Wednesday. You can see it here.
The news was that NGC is implementing a new grading scale for modern (1982 to present) issues that will only be available through "select retailers". The new 1-10 numeric grading scale is similar to sports cards and comics, so the thought is that it will help collectors cross over into numismatics. The press release came as a shock to me as the concept didn't really make sense. Now that I've had some time to marinate on the idea and have had several collectors send me questions about the concept today, so I figured I'd address that.
Q: Are you one of the "select retailers"?
A: No, DLRC is not. I tend to think that it's focused more on telemarketing-type sellers. This program is clearly not designed for numismatic purposes and I doubt these will hit the numismatic mainstream as I don't believe coin collectors want or need this change.
Q: This seems to be an innovative change to grading. I like this idea. How do the grades correlate to the Sheldon grading scale?
A: That's a great question to which I wish I had the answer. I imagine a 10=70, a 9.9 = 69? What's a 9.8? Honestly, it's confusing.
Q: How will these new grades be valued?
A: At the moment I haven't seen any independent pricing resources commenting that they will be supporting the new program with pricing. The correlating grades to the Sheldon grading scale will help, but I really see the opportunity for confusion here and I hope that it doesn't lead to misleading pricing to collectors.
Maybe I'm a curmudgeon, but in my defense, I don't dislike change. I like change that either improves customer experience, adds value, or at least makes sense. I don't like change for "change's sake" and I especially don't like change when it can be used to confuse, frustrate, or potentially harm customers. By making this grading opportunity available to telemarketers and "select retailers" it promotes exclusivity around a marketing plan to non-collectors. I fear that these non-collectors that are thinking about getting into coins will be confused with this new concept of grading and won't bother to educate themselves on the importance and intricacies of the classic Sheldon grading scale. In all honesty, I've never talked to someone that was a collector or prospective collector who had a hard time understanding the Sheldon scale. In fact, I think it's something that differentiates coins from other collectibles in a positive way. The history of standard grading is something to be proud of. Now, I wouldn't be surprised to hear of a 100-point grading system (perhaps that's what the 10-point system is intended to do), but I can't get there.
Overall this announcement leaves me confused, feels unnecessary, and could lead to misleading prospective collectors. I hope I'm wrong, but, I've never been a fan of exclusivity in a marketplace and I would prefer that we attempt to educate collectors and potential collectors. We learn something new numismatically every day at DLRC and that's what makes it fun… Anyhow, that's our thoughts for now. We truly welcome any responses to this message. If you're on board with a 1-10 grading scale, we'd love to know. I know that folks in my office who are collectors outside of the coin realm actually like the idea…but they specifically said that it wouldn't help them become coin collectors. So, that leaves me to wonder what's the real purpose here…again, comments and replies welcome.
Stepping off my soapbox…
With Thanksgiving approaching next week, we are gearing ourselves up for an incredibly active pair of weekend auction events over the next two weeks. With coins from the Shimmering Seated Collection, the D.L. Hansen Collection, and many Bust coinage highlights ending, there's a little bit of everything sprinkled around. As usual, we will be closed next Thursday and Friday to spend time with our families, but we will be checking emails along the way, so feel free to check in if you have any questions next week.
You may also notice that we have slightly fewer CAC-stickered coins coming through. It's not because of declining quality. It's because they have closed down certain submission tiers in advance of their conversion to the new company…so, this trend will likely continue for a while…as always, if you want to know if a coin was submitted, just ask!
As for now, we hope that you enjoy this week's selections and perhaps you'll see a coin that you too can love.…if so, don't let us stop you. Just let us know how we can help!
Numismatically Yours,
Your Friends at DLRC
Click here to continue reading!
Also, we encourage all of our CWL readers to register and attend the NNP Symposium. This is a FREE 3-day event where you can hear from industry-leading experts from the comfort of your own home. There is always a variety of topics to learn about and it is a great opportunity to expand your numismatic knowledge. While no one from DLRC is presenting this year, we have in the past and we enjoy supporting this event! We are especially excited to hear John Albanese talk and answer questions about the CAC Grading Service!