Coins We Love: The ANA Preparation Edition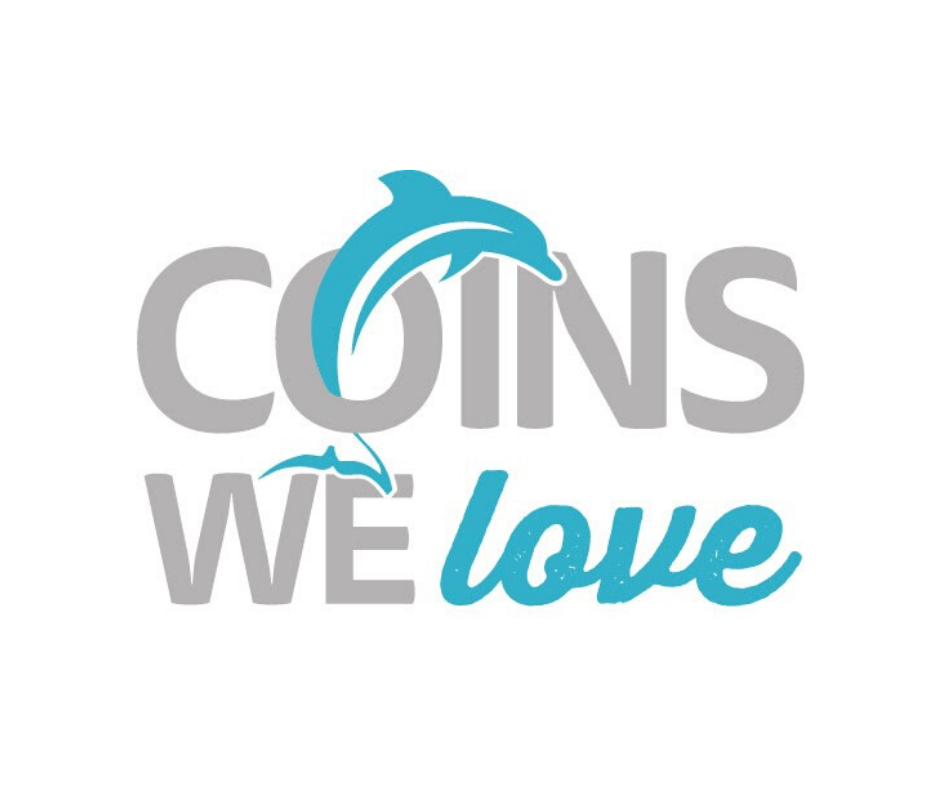 So, this week's CWL comes to you from a far calmer office in Virginia Beach where we're slowly packing up coins, marketing materials, and display items for the upcoming week-long ANA event in Rosemont, Illinois. I've never been a marathon runner, but I understand that the training occurs for months before jumping into it, and it's very similar for a week-long coin show. When absent from the office for a week, it does cause for a few headaches along the way, but we find that when we've prepared ourselves for the long-run we go into the event in a better frame of mind. We're very much looking forward to the action, the events, the dinners, and the meetings, but it does take time and preparation.
All of that being said, if you'd like us to represent you at auction or to bring any coins from our website inventory for your viewing pleasure, please shoot us a quick email at coins@davidlawrence.com. We're happy to oblige, and we want to make sure that we have the coin that you're interested in with us! Unfortunately, we can't carry all 12,000 items with us (our backs would be very sore!) but we'll bring whatever is requested within reason. Thanks for reading this week's issue, and we look forward to next week where we'll have an exciting announcement about a display we'll be presenting at the World's Fair of Money!
Sincerely,
John Brush and Your Friends at DLRC
---
Why we love it: This much scarcer date Double Eagle from the San Francisco Mint comes straight out of the D.L. Hansen Collection. CAC approved; this is not the typical 62 as the chatter is at a surprising minimum with truly choice surfaces. Simply beautiful eye appeal coming both from the fresh originality and excessive luster. Also worth noting is that this coin hails from the famous AWA Collection, which at the time was the finest set of $20 Liberty Gold coins ever put together before it was acquired and improved upon by Hansen.
Value: CPG values this coin at $15,600, although this coin is also CAC stickered and comes directly from the D.L. Hansen Collection. Even with this pedigree and expected premiums, we have a relatively low best price set at just $13,000 via our Make Offer function.
---
Why we love it: One of the most desirable key dates out of San Francisco for the Buffalo Nickel Series. The 1921 year is a popular, reoccurring date in numismatics as it brings both importance and rarity with it across many series. This scarce gem Buffalo displays light rose-golden toning and is truly at the highest end for the grade with a great strike.
Value: The PCGS Price Guide value for this coin in a 65 holder is $11,500 and with a plus grade jumps to $16,000. Our plus graded example of this key date S-Mint Buffalo is available for outright purchase via Make Offer below both numbers at only $11,000 even.
---
Why we love it: A gorgeous finest known type coin from the Liberty Seated Dime Series that is tied with just two others at this PCGS Grade. The eye appeal of this pristine gem is perfect between its golden and blue-green toning and the strong luster underneath. A true stunner belonging in a beautifully toned registry set.
Value: With a starting bid of just $5,750 for this finest known Seated Dime even with CAC approval, we feel we have left bidders with plenty of room to obtain this piece at an excellent value. The PCGS Price Guide estimates it $750 more at a fair $6,500.
---
Why we love it: Scarce first year No Drapery issue of the Seated Quarters. A nice example of this tougher date that is difficult to find in gem condition. This CAC approved piece that just missed a 65 holder is perfectly original with lovely pink and golden tints across these clear surfaces lacking in detracting marks.
Value: The PCGS Price Guide and CPG are comparable with values on this coin of $9,000 and $8,750 respectively. That closeness should bring great assurance to bidders on those estimates being accurate. Our starting bid is listed at just $8,150 in this week's auction even with the piece's CAC approval.
---
Why we love it: A complete set of proof V-Nickels in grades ranging from Proof 64 to Proof 66 and graded by PCGS and NGC. This undervalued series is surprisingly affordable when compared to the mintages, which are typically less than 10,000 pieces for each date. Across this entire set all the coins are both fair to the grade in terms of surface quality and possess beautiful eye appeal from each piece's lovely, unique toning.
Value: The PCGS Price Guide values this set at a combined estimate of $14,900 exactly. By placing the winning bid on this set, you have completed the Proof V-Nickel Series. We started bidding off at only $14,700.
---
---
Why we love it: Proof Barber Quarter type coin from a mintage of just 543 coins in which only four examples with deep cameo surfaces are graded finer by PCGS. A gorgeous registry-quality piece with blazing white features and phenomenal, radiant overall eye appeal.
Value: The PCGS Price Guide value for a flat 68 is $20,000 in which this plus graded, CAC stickered example cannot get any closer. In fact, it really should be recognized at that level and our starting bid of just $18,500 is incredibly reasonable.
---
Why we love it: A lovey Seated Half Dollar that is tied for the finest known of its issue and beholds both the Pogue and Pryor pedigrees. A true CAC rarity, this coin is of the utmost overall quality and is perfect for the advanced type collector. The toning on this gem features beautiful rainbow tints with gorgeous blue, gold, and green hues.
Value: This stunner out of the Pogue and Pryor Collections is the finest for the issue and incomparable to any other coin or price guide. It last sold in 2010 when it fetched the auction record for the issue of $54,625. We are now offering a starting bid on the coin for thousands less at just $46,000.
---
Why we love it: In all grades, this date has some scarcity and great desirability to it but in gem level grades is where it becomes a true rarity. This example is tied for the finest known piece graded by PCGS with nine others. The surfaces reflect the grade beautifully between the lack of marks and abundant eye appeal coming from its blazing luster and fully blast white look.
Value: The CPG Value is set at $54,400 with the PCGS Price Guide a bit lower at $50,000 even. The most recent sale of this date and grade combo was last September in auction, and it brought $49,938. The starting bid for our example is lower than all these figures at just $45,000.
---
Why we love it: A gorgeous, high-end MS62 example of this scarce Quarter Eagle from the popular Charlotte Mint. This coin displays lustrous surfaces with limited blemishes and a pretty, light orange tint. This Liberty Quarter Eagle piece comes from an extremely low mintage of just 7,295 coins struck, in which this example is tied for the finest known graded by PCGS.
Value: With a starting bid of just $24,000 for this finest known Quarter Eagle even with CAC approval, we feel bidders are left with enough room to acquire this coin at a fair value. The PCGS Price Guide estimates it a thousand higher at $25,000.
---
Why we love it: Registry quality ultra-gem Proof Morgan with lovely smoky blue tints and immaculate underlying surfaces. A tiny mintage of just 886 coins were struck in proof format for this issue, and only two others are tied with this beauty as the finest known.
Value: This coin, being the finest known example for the issue on top of its incredible, unique color, defines the phrase "one of a kind" and is incomparable to any price guide. However, a starting bid of $19,500 for this finest known ultra-gem Proof Morgan is in our opinion a fair start.
---
Why we love it: An exciting Philadelphia Mint issue from a low mintage of only 4,000 coins struck with just 13 finer pieces graded by PCGS. An underrated P-mint Quarter Eagle in the series that is pristine for the grade with satiny orange-gold coloring and fantastic luster.
Value: The PCGS Price Guide has this coin valued at $5,500 in 64 and $14,000 in 65 leaving no premium for a CAC sticker and an intriguing price jump for collectors. Our best price via Make Offer is just $5,750 leaving the buyer with a stunner of a rare date and a much higher ceiling of possibilities.
---
Why we love it: Popular type coin for the Flying Eagle Series that in this high gem grade becomes much scarcer and more desirable with just ten finer. Nicer than most of these gem examples, this piece is a real stunner with its flashy, copper-gold tints and booming luster.
Value: With our best price via Make Offer of just $6,500, we have beaten the PCGS Price Guide by one thousand. Their estimate of $7,500 is quite fair making this a fantastic opportunity to acquire a gem example of this fantastic type coin at a great price.
---
Why we love it: A blazing red gem Indian Cent that is a much better date in high grades with the Red color designation as there are none finer at either grading service. A fiery red cent with great luster and nearly completely mark-free surfaces giving it such high-end eye appeal for its assigned grade.
Value: The PCGS Price Guide and CPG are on the exact same page with their estimates on this coin as they both agree on a value of $7,500. That agreement between those reputable sources should bring great assurance to potential buyers on those estimates being accurate. Our best price is over one thousand less at just $6,250 via Make Offer.
---
---
Why we love it: The 1815/2 is the rarest date coin in the entire regular issue Capped Bust Half Dollar series. This specific issue also happens to be the only existing variety from 1815 among Capped Bust Halves. This CAC approved, choice VF coin came from an original mintage of only 47,150, which also happens to be the lowest mintage in the series.
Value: With a best price via Make Offer of just $4,400 for this rare Capped Bust Half even with CAC approval, we feel that leaves the buyer with a fantastic value as the PCGS Price Guide estimates it at $4,750.
---
Why we love it: This intriguing investor lot of 20 Lincoln Cents features coins with blazing red, lustrous gem surfaces. The eye appeal of this impressive set is stunning across the board as all the coins have truly pristine devices and fields that represent the assigned grade perfectly.
Value: The PCGS Price Guide has this collector lot valued at a combined $520. It is available for purchase at the reasonable price of just $325 via Make Offer. That is a generous couple hundred-dollar discount off the PCGS Price Guide for this 20-coin lot of stunning gem Lincoln Cents.
---
Why we love it: A great type coin for any Bust Half Dollar type set at this price point. This piece is fully original with little visible wear and completely natural coloring. The reverse is even more attractive than the obverse with great luster and overall characteristics that are well reflective of the grade.
Value: his coin is available in Auction #1076 ending this Sunday with No Reserve to be met. The PCGS Price Guide and CPG value this great Bust Half type coin at $375 and $358 respectively. There is solid potential value to be found here.
---
Why we love it: A much scarcer Commemorative issue that celebrates the 100th anniversary of statehood for Alabama. This near-gem example displays faint toning in spots on this mostly white coin with fantastic luster. This piece comes from a low mintage of just 59,038 coins originally struck.
Value: Available at No Reserve in Auction #1076 ending Sunday night, there is a steal to be made here. The PCGS Price Guide and CPG value this Alabama Commemorative at $400 and $442 respectively.
---
Check out all of the available "Coins We Love" from past newsletters