Coins We Love: The CACG Hype!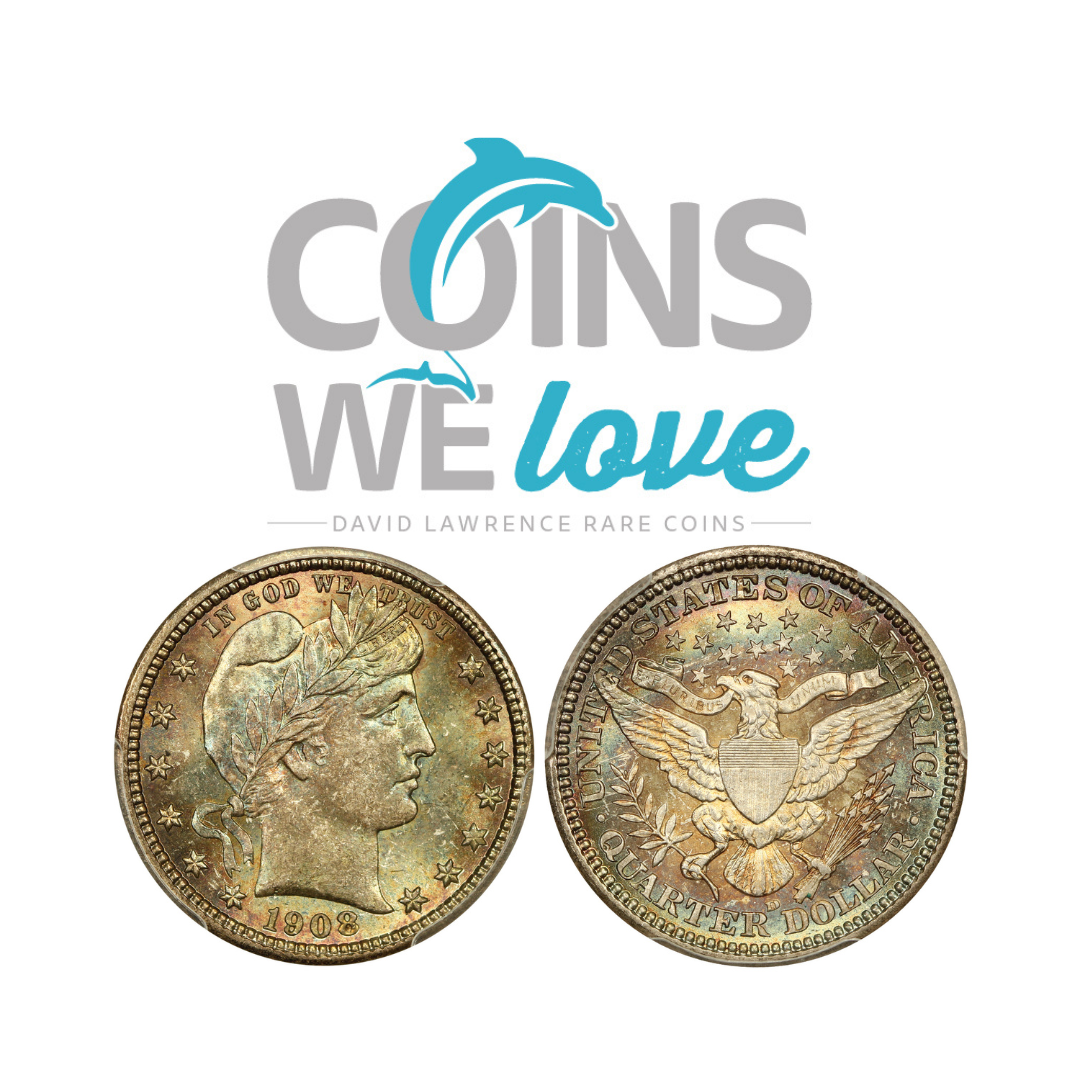 The biggest story in the numismatic world continues to be the opening of CAC Grading. Talking with the CACG CFO, Brian Kint, over the past 6 months, I have gotten a real sense of the magnitude of details and coordination it has taken to bring this grading service to life. Buying and designing the layout and security of a building, hiring the best available graders and support staff, and procuring the necessary equipment and highest quality products has been a monumental undertaking. Many of the start-up issues are never seen or understood by outsiders, but I can promise you that this has been a tireless effort by management to get CACG off the ground and I applaud their efforts. Most collectors (and dealers!) tend to be impatient, especially for new positive things in their hobby. Therefore, the pressure can certainly be overwhelming. However, we are thankful and relieved that we can say that CACG is open for business!
As a Founding Member, we were given early submission access to see the first renditions of their new product. As some of you saw, we were able to bring several newly CAC Graded coins to the Pittsburgh ANA in August. After conversing with customers at the show the excitement of having another third-party grading service to enter the hobby was palpable. Of course, by that time everyone was curious to learn more about the CACG holders, grading standards, and market acceptability. So, today we thought we would give you an update on our first-hand experience.
As expected (and promised), the grading standards are strict and consistent. Of course, It is only reasonable to think that when a new, conservative grading service comes into the picture, people will see it as strict and harsh at first. That's the nature of most modern collectors. In some ways, it seems to be a throwback to the days before re-grading (and re-grading and re-grading) occurred. The standards are certainly a little different. In general, we at DLRC are not used to the grades we are seeing, but we appreciate the consistent and accurate approach that CACG is implementing. So far, the market is certainly accepting these new standards and showing that there is a demand and a strong marketplace for these coins. So far, CACG coins have shown high quality for the assigned grade. This often makes them appear somewhat under-graded, but we feel collectors will benefit and be pleasantly surprised with the quality and originality.

We have already been able to push quite a few CACG coins through our weekly online auctions and have been impressed by the spirited bidding and strong results.
Below are a few highlights of our first CACG auction records:
- 1898 25C CACG PR68DCAM realized $27,000. Typical auction results range from $11,000-$23,000!
- 1933-S 50C CACG MS63 realized $1,450. Typical auction results range from $900-$1400!
- 1885-CC $1 CACG MS61 realized $803. Typical auction results range from $550-$625!
- 1938-S Arkansas 50c CACG AU Details (Cleaned) realized $240. Greysheet bid for an MS63 is $155!
- 1936 Texas 50c CACG MS Details (Cleaned) realized $303. Greysheet bid for an MS63 is $150!
These numbers are impressive and show the high demand for accurately graded coins. CACG coins are indeed selling for record prices!
We recently received a large shipment back from CACG, so you can expect to see 20-30 freshly-graded CACG coins in each of our weekly online auctions. We have everything from Lincoln Cents and Morgan Dollars to Barber Dimes and Commems. There will be something for everyone in our CACG offerings in the upcoming weeks!
This flows nicely into a new service we are offering. As a Founding Member, we have the privilege to be one of the first dealers to be able to submit to CACG. If you have coins that you would like to sell with DLRC, we can streamline the process to CACG and maximize your coin's value. Reach out to us via email at coins@davidlawrence.com to find out more about this offering!
As for now, we'll leave you with a few true gems that we think are pretty special. Thanks for reading!
Numismatically Yours,
Andy Jeffrey and Jason Smith
Click here to continue reading!