Coins We Love: The Coin Quest Chronicles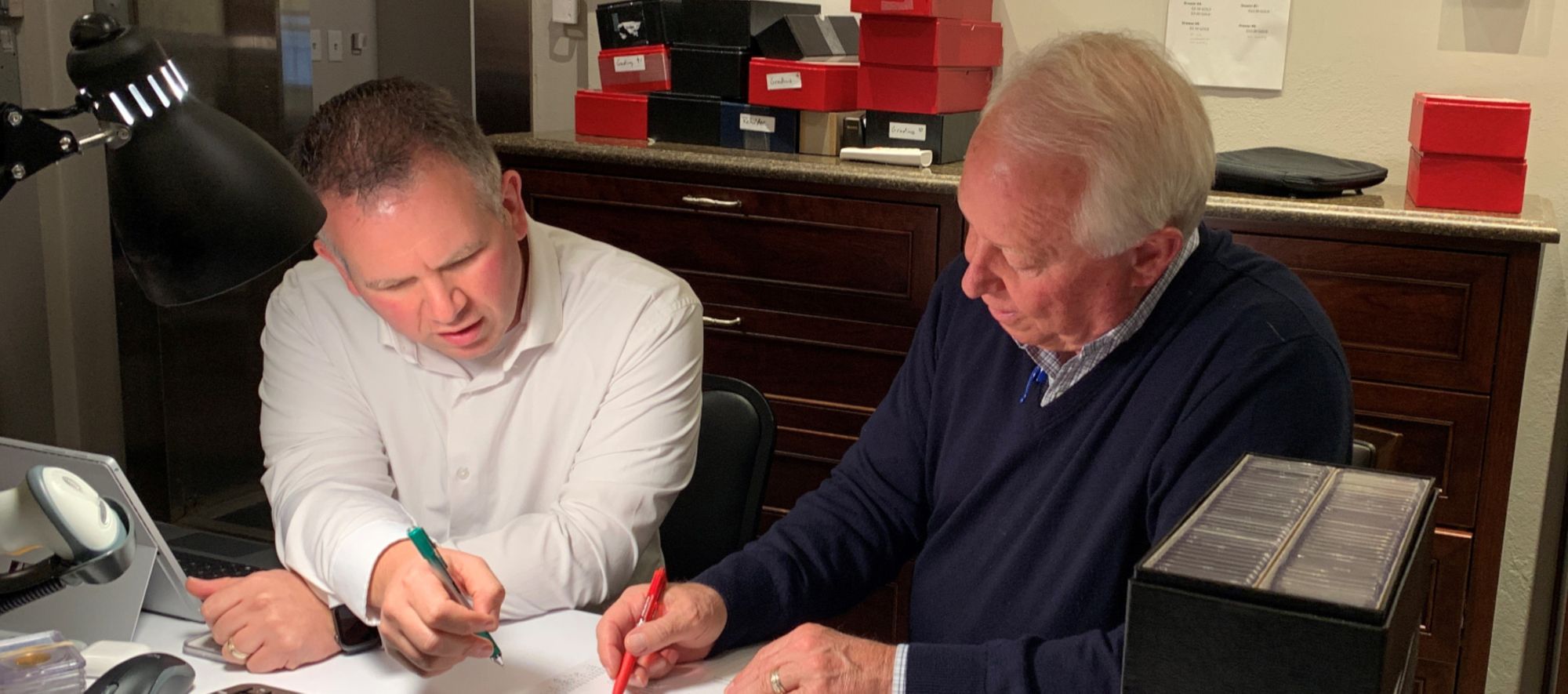 This past week it was finally time for me to hit the road again! My last trip was in March of 2020 to attend the auction of the 1854-S $5 PCGS AU58+ and as we landed in California, the shut downs had begun. Now over a year later I was able to get the vaccine and now that it is fully effective, I was ready to go. As eager as I was to get back in the swing of things, it didn't take long for me to remember flying the friendly skies isn't as glamorous as it seems. I typically avoid taking red-eye flights from the west coast as my body isn't as young as it once was…but this time, I had planned to take one so that I could get home to the family a little earlier. Well, that red-eye moved from 11:30pm to 2:00am to 1:30pm…and after a long day, it was time to simply find another way home. But, how did we get here?
It had been 18 months since I have had the opportunity to visit the Hansen Vault or to see my partner, Dell Loy Hansen so I knew that was going to be my first trip. I arrived there on Monday night, expecting two days of work in the vault, before heading to Las Vegas for the PCGS Members Only show, where I hoped to come home with a ton of new coins for DLRC.
While visiting with the collection, I was able to make a lot of progress, organizing and assembling some of Mr. Hansen's recent purchases. I worked on putting together the #1 and #2 Lincoln sets and culling out pieces that were triplicates to prepare for sale in the coming weeks. When you start to come across 1909-S VDB Lincolns in MS67 Red, and a duplicate is a MS66+, you know you're in a special place! From Lincolns, I moved over to Morgan Dollars. Mr. Hansen originally worked on a set of DMPL Morgans and despite VERY tough competition, was able to put together the finest collection of DMPL Morgans ever, according to the PCGS Registry.
In recent years Mr. Hansen also put together a non-DMPL set of Morgans as well. This set displays some absolutely spectacular coins, including an 1893-S $1 PCGS/CAC MS65, and many finest known pieces. Although this set on its own has not achieved #1 status, it is the finest set when combined with the Proofs, which is pretty spectacular when viewed together. As a dealer, the opportunity to view coins like this for pure enjoyment is not an event that occurs very often and I treasure these opportunities to do so. In fact, it takes me back to my childhood when my father and I would review our coins together.
During the visit, I was also able to spend some time with Mr. Hansen to discuss the collection, future projects, and goals for DLRC. One particular highlight was to determine our game plan and expectations for the upcoming sale of the 1822 $5.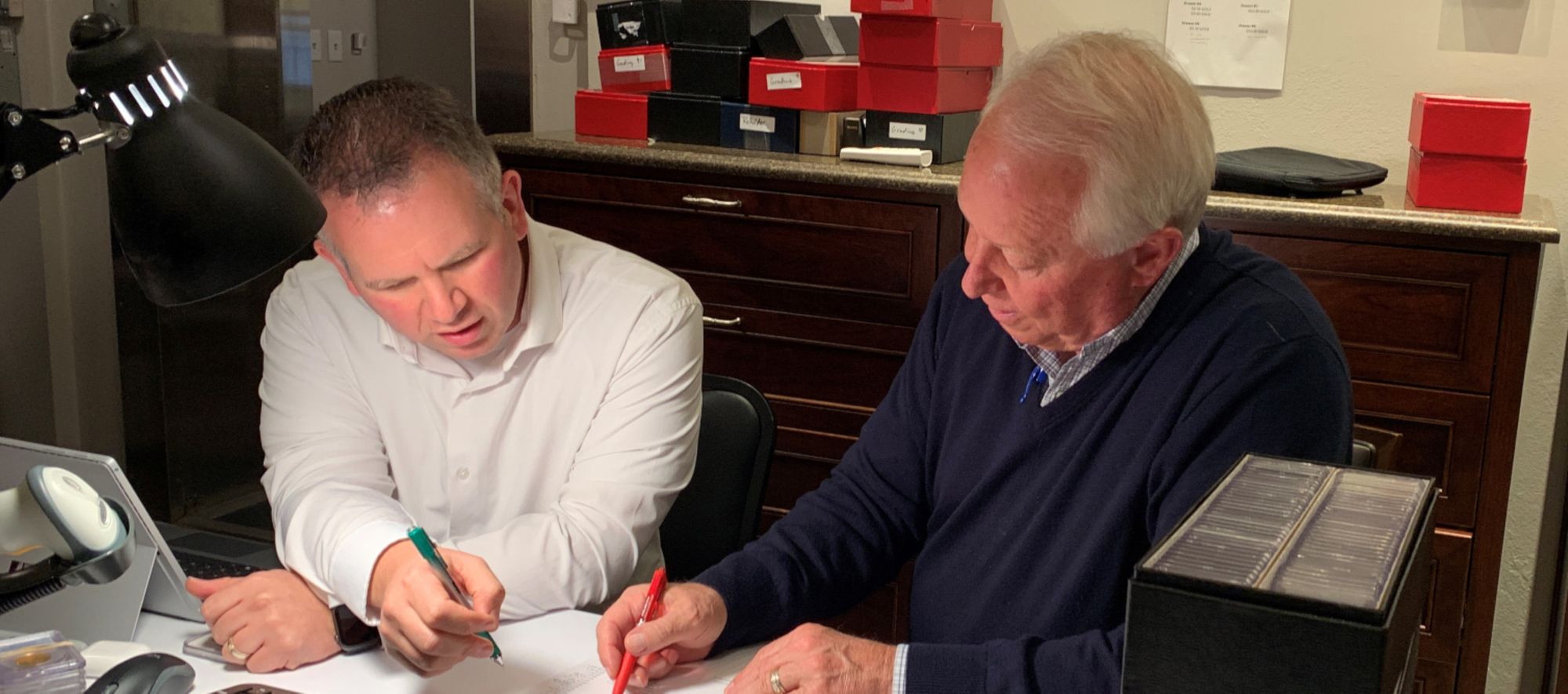 On Wednesday evening I boarded a flight down to Las Vegas and checked into the hotel. While it was late in the evening, I had an appointment to view coins from a dealer who was departing early the next morning. After a few purchases, I got a nice night's sleep, and was excited to visit my first bourse floor in over a year. Thursday morning that opportunity came and the scene was quite different from previous shows. But, the socially distanced tables, the incredibly large ballroom, and the masked faces didn't hide the joy of a past familiarity. After going so long since seeing some of my closest friends, it felt like another sign that normalcy is on the way. The certified coin shortage was still very apparent as we typically would depart with 3-4 double row boxes of new purchases, but this time I only came home with one. Though limited purchases, I was pleased with the quality of the coins we did acquire and it was certainly worth the trip.
At 3:00pm, the auction session with the 1822 $5 began. As the coin approached, my palms weren't sweaty and there was no nervousness involved. The question you may ask here is "Why not?" I've pursued less expensive coins and have been terrified to do so, but in this situation, there was no telling as to what would happen. Around 5pm, the coin was going to start with the current bidding at $3.5 million (plus the buyer's fee). There was an immediate bid of $3.6 million, but then a phone bidder in the back of the room jumped it to $6 million. That was quite a surprise, but once the same phone bidder ended up winning the coin with a bid of $7 million, the suspense was over. So, in the end, the lack of nervousness ended up being a positive as the unknown did indeed occur and we walked away empty-handed with a red-eye flight to catch (or not). It turned out that the red-eye that should have gotten me home on Friday morning would have ended up arriving on Sunday morning…such is the life of COVID-era flight reductions, but a quick change made it possible to actually make it home for dinner on Friday.
So, what's the lesson for a trip like this? Well, you can't win every coin. Even the 1927 Yankees lost 44 games. The greatest of defenses allow a few points (unless you're the 1939 Tennessee Volunteers). But, greatness can have many definitions. It isn't defined by a single coin or a single event. It takes time to achieve a legacy of greatness. Completion is not always the ultimate goal. While the 1822 $5 would have been the pinnacle of any $5 Gold set, not having it in no way diminishes what the Hansen Collection has achieved to date.
Numismatically yours,
John Brush
Click here to continue reading.