Coins We Love: The Watch List is Here!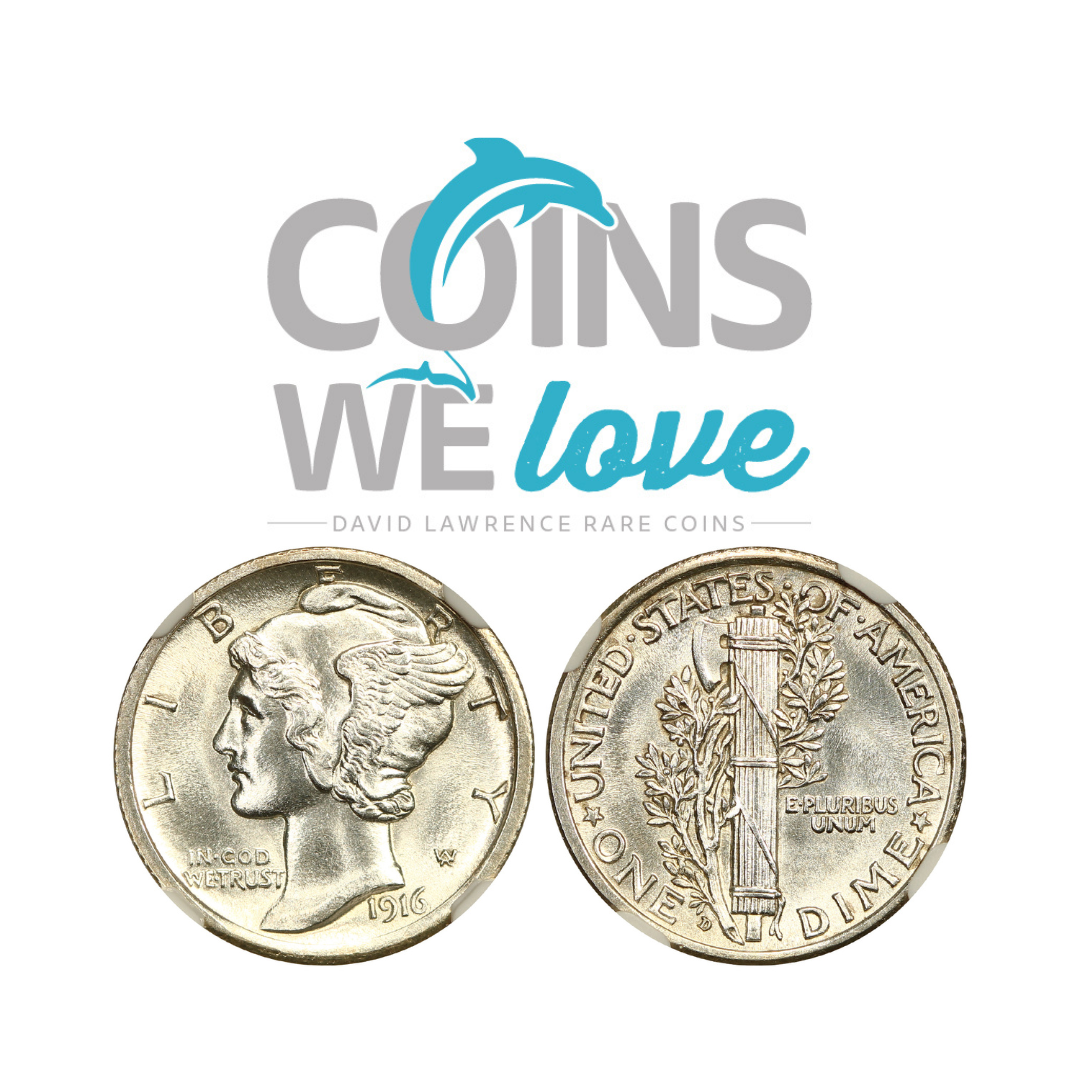 It's been a few weeks since I've been able to chime in as the CWL author, but after the end-of-school-year vacation and a brief trip for a coin deal, it's back to the old coin press!
As many of you have seen, we've continued to make tweaks to the new website and we've quietly brought back the "Watch List" feature with some major improvements. Not only can you now add coins to your watch list by simply clicking the heart icon on any listing, but you can also make your own notes on any of the coins that you're following. This was a request that many had asked for and we're excited to finally launch that feature on the new website. Take a look at the pictures below for a quick tutorial of this improved feature!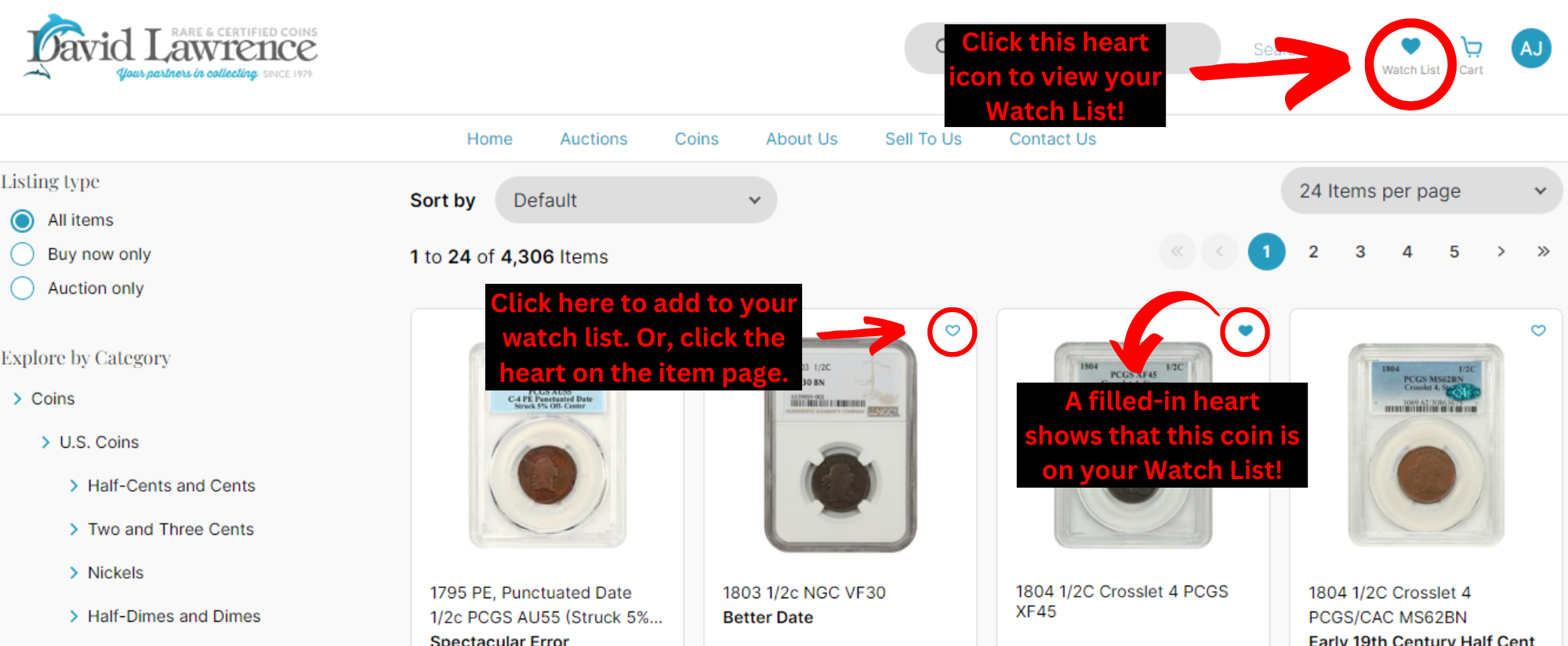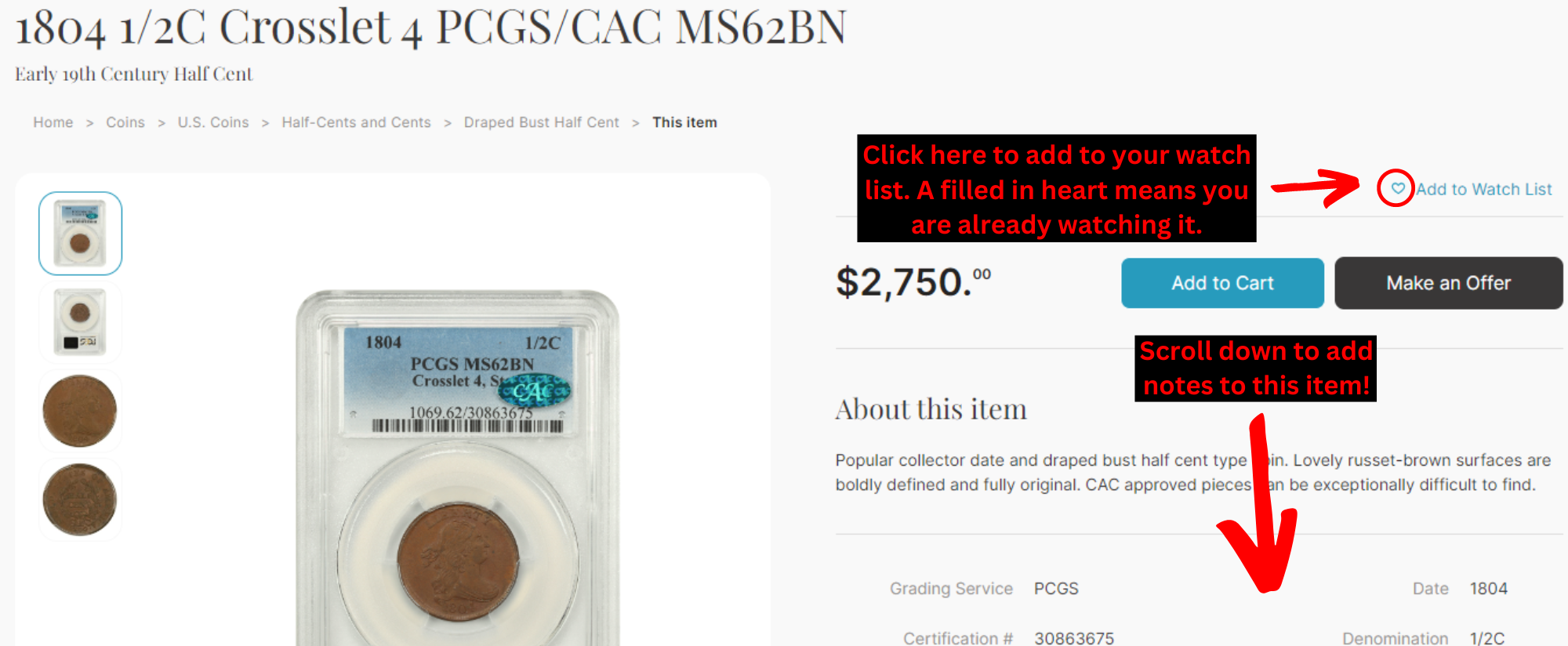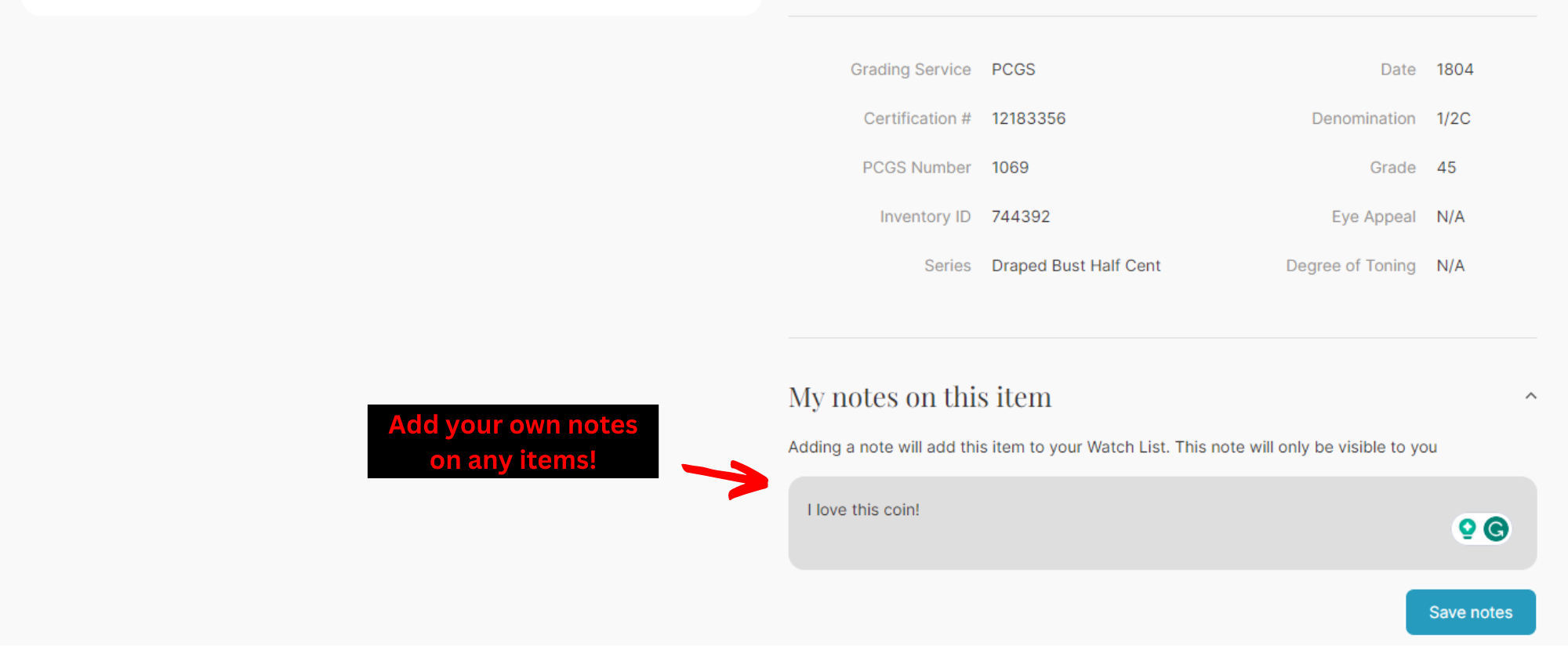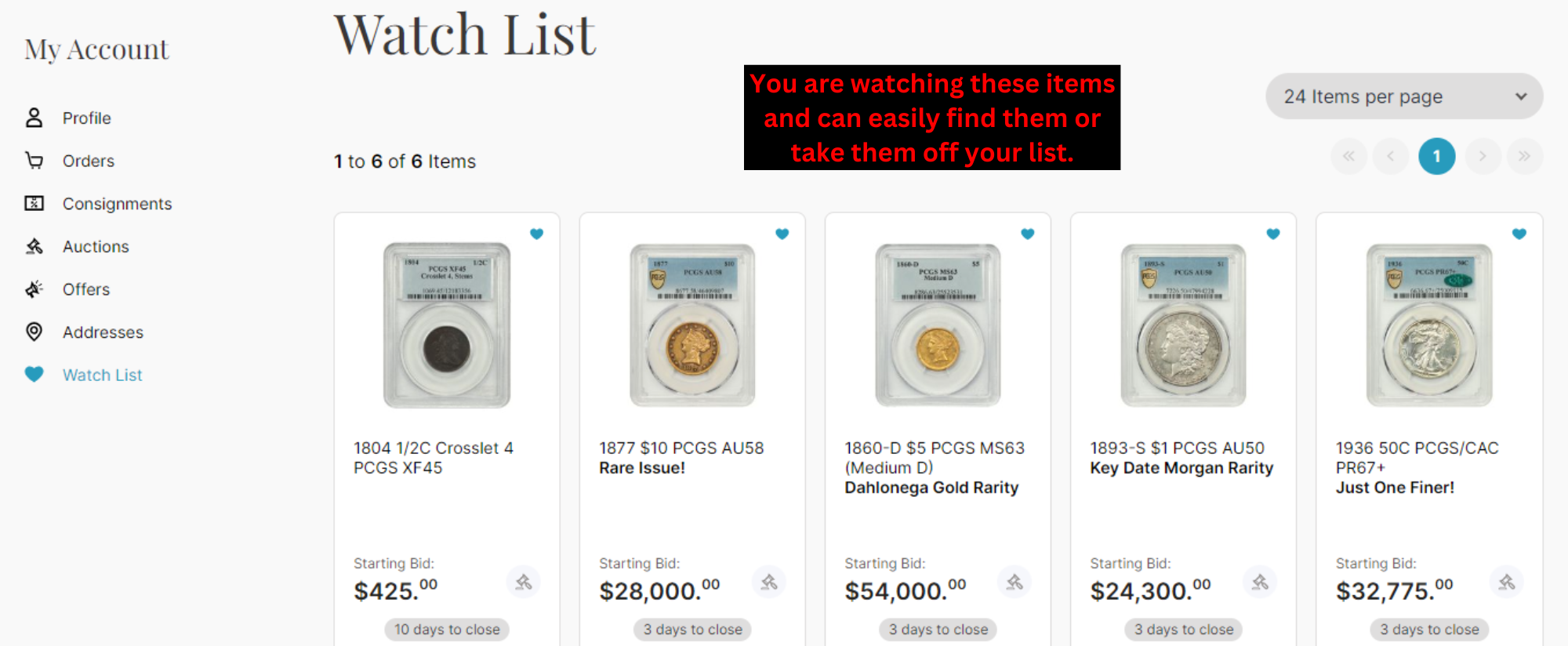 Aside from the new website, we're in the midst of offering a 3-part collection, The Randolph Township Collection. This extensive offering of modern and 20th-century highlights has brought about a lot of attention and bidding activity. Look for Part 3 coming up early next week! In addition to these modern offerings, we've had the opportunity to offer some really neat rarities, many of which we're highlighting in our Coins We Love emails.
While the market is a little quieter here at the start of the summer, we've been actively pursuing opportunities to find new purchases and consignments - the skymiles and mileage reimbursements have proven very helpful 🙂. We'll continue to scour the United States for quality pieces for our auctions. Our next major appearance at a show will be the Summer Fun Show in Orlando in July. We haven't had a full setup at the summer event in years, but due to popular demand, we're returning to sunny Florida for a few days. Following that event will be at the World's Fair of Money spending the first full week of August in the Steel City of Pittsburgh, PA.
We certainly appreciate you reading these emails and we hope that you'll find even more things of interest as we present this week's Coins We Love!
Numismatically Yours,
John Brush and Your Friends at DLRC
Click here to continue reading!