Coins We Love: When Tragedy Strikes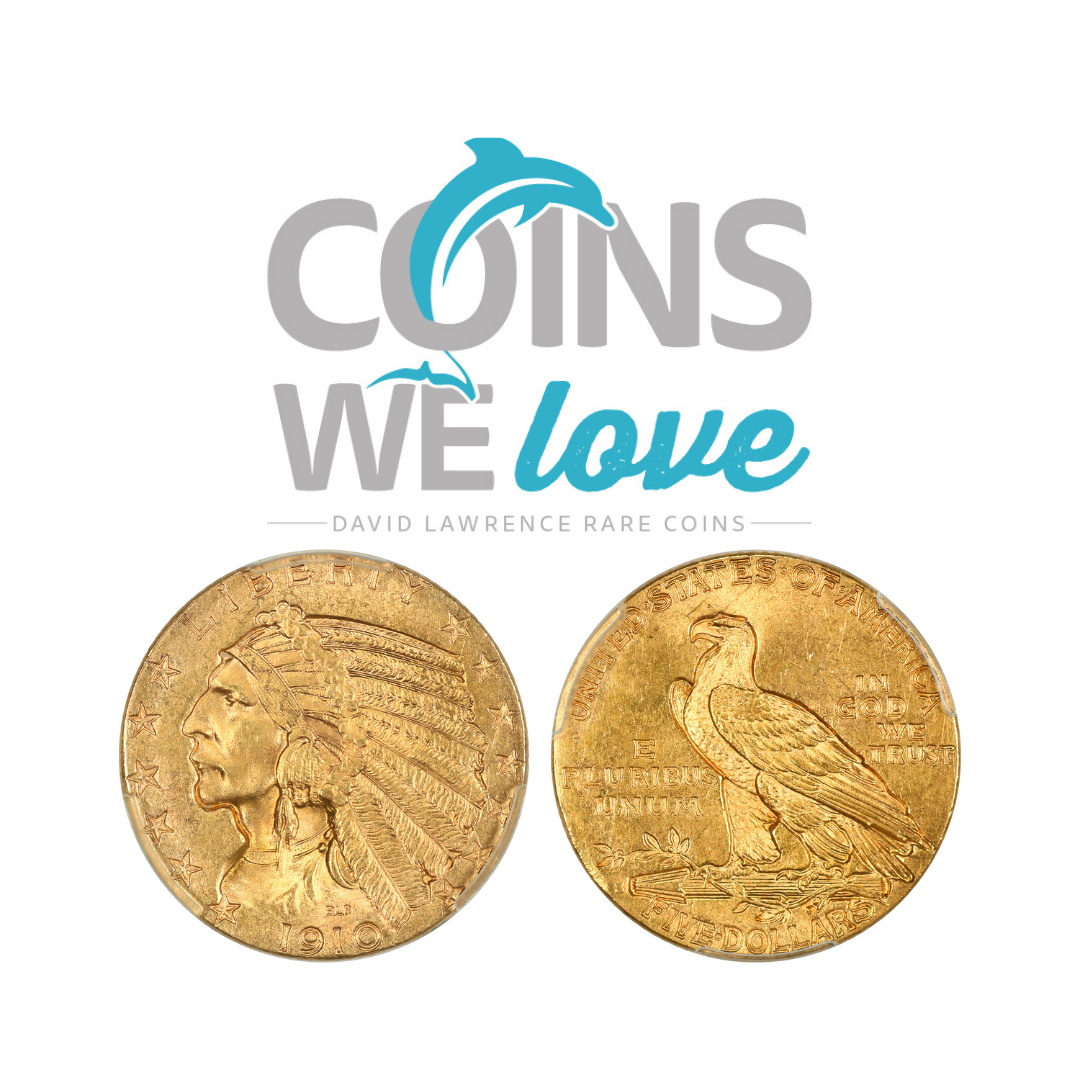 Some of you were affected by slight delays in our shipping over the past two weeks, and we truly appreciate your patience. We didn't elaborate on "why" at the time, but as Jason mentions below it's been a wild few weeks. We're glad to finally be back to normal! - John Brush
**No people or coins were harmed with the issue described below.**
In business, as in life, our character is sometimes unexpectedly tested. Such was the case two weeks ago at our office when we experienced a small electrical fire in the middle of the night. While the fire was relegated to just one workstation, the damage that the sprinkler system caused was extensive. Apparently, a single sprinkler produces 50 gallons of water per minute! Imagine walking into your home office or study and turning on a garden hose at full blast for about an hour. The damage to personal items, electronics, wooden furniture, walls, and especially flooring would be incredible and very difficult to clean up. This was our nightmare two weeks ago.
We're thankful that we have many systems in place to detect, prevent, and notify us of these issues. Our people and inventory were kept safe, but there was extensive damage to our offices. We quickly found ourselves directing firefighters, professional cleanup crews, electricians, HVAC repair, inspectors, and insurance adjusters. This took a lot of skilled coordination.
Letting our staff and building tenants know that the office would be closed due to the extensive cleanup and loss of power for an indefinite amount of time was difficult. However, to really no surprise, the DLRC team absorbed the news quickly and volunteered to help in any way to maintain "business as usual" standards to the outside world. The first day after the incident our staff met at the office to gather up computers, printers, and carloads of shipping supplies. We redirected the phone system so our staff could assist customers and we had staff working with the service techs in the office from 7 a.m.-5 p.m. each day. Everyone at DLRC played a part during this time and was eager to do so.
We huddled a remote staff together to handle accounting and invoicing, and Mike led our shipping department and was able to get out a week and a half's worth of packages in just two days. With our backup office plans enacted, we were even able to process new purchases, consignments, and collections. While it was nervous not knowing how long we would be displaced, seeing everyone come together and work through the details was amazing and very comforting. The reassurance that the team we have built was ready, willing, and able to go above and beyond for the betterment of the company made us proud. This is why we know that we've built the best office staff in the business and, while we might not get everything right immediately, we will certainly do our best and we can count on each other.
Happy to say, that while our office appears to be a construction zone and is quite messy, it is fully dried out, power is up, and we are working out of our office once again. We certainly hope you never experience this type of incident at your business, but we've seen that the key to success in everyday functions and tragedies comes from surrounding yourself with great people who will selflessly help out when needed. So, thank you to our customers for your patience and grace with us during a difficult few weeks, and thank you to the team at DLRC. We're very proud of you!
Numismatically Yours,
Jason Smith
Click here to continue reading!