Coins We're Thankful For: 🍗Turkey Day🍗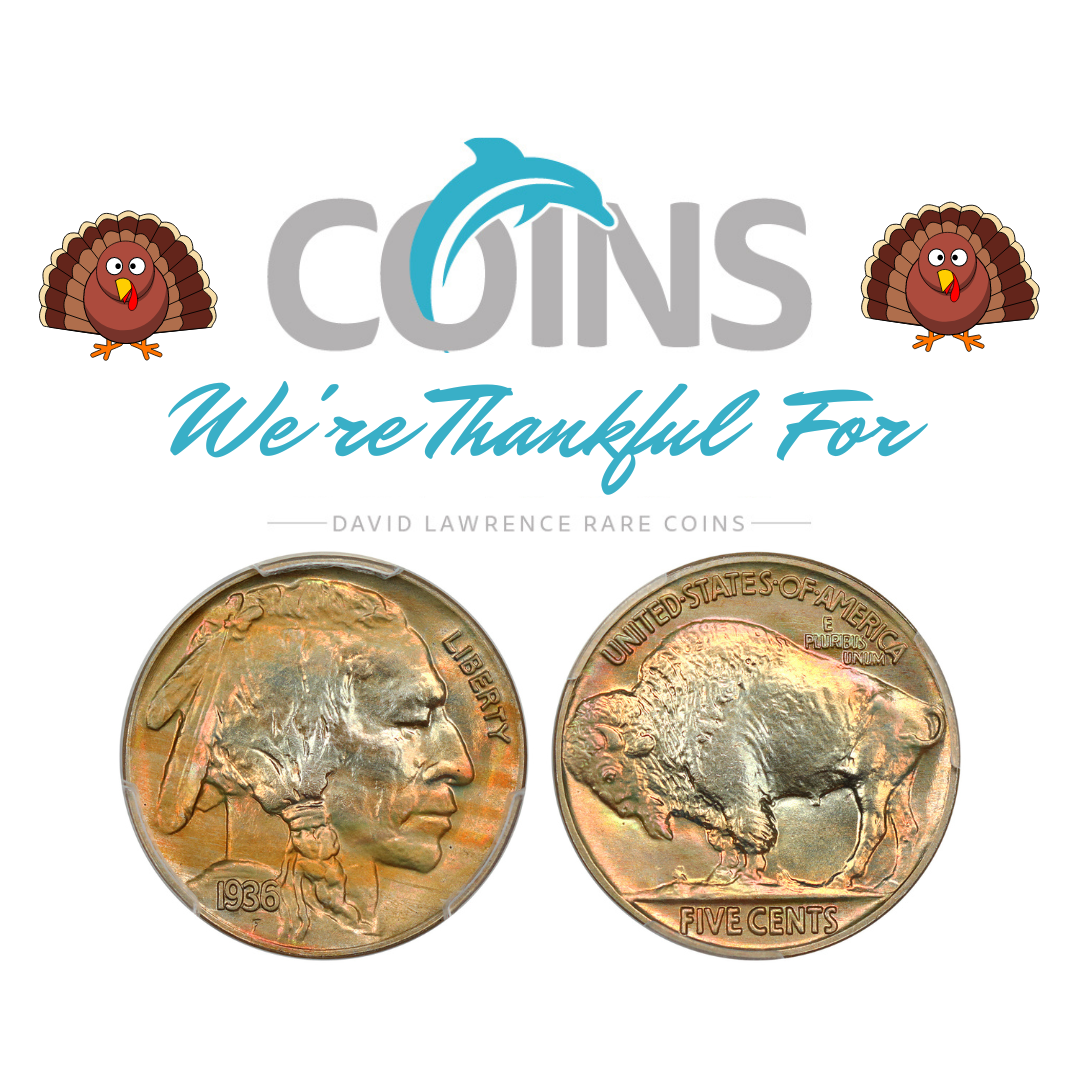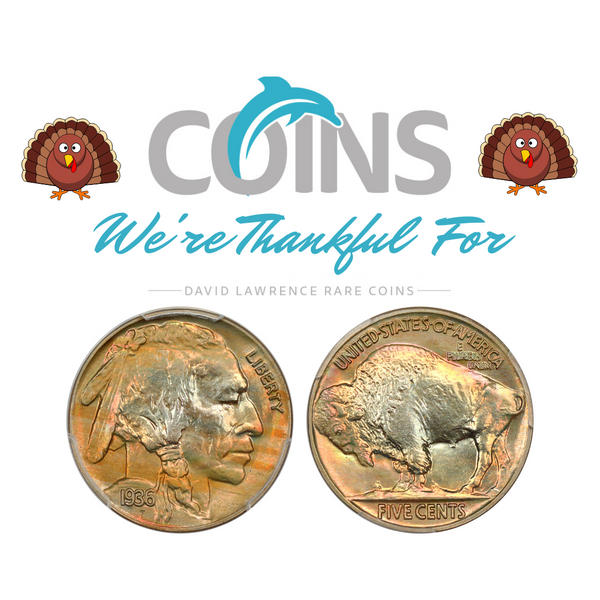 Thanksgiving is a time for families to get together and enjoy home-cooked meals, football, and family traditions. It's also a time to recognize our blessings and give thanks for all that we have. At DLRC, we are thankful for our wonderful staff that works hard every day to make our company the best it can be. We are thankful each day for the passionate coin collectors that we are proud to call our customers. Like a professional sports team, we couldn't exist without the continued business and support of our loyal customer base, many of which have been with us for two, three, and even four decades!
2022 has brought a healthy coin market and a record number of consignors. Getting fresh collector coins is one of the things that helps us stand out from other dealers and we appreciate each coin that comes through our doors. As the year winds down at DLRC, be on the lookout for larger-sized auctions with an increased selection of great no reserve pieces. We are looking to let some items go below market and even below cost to streamline our inventory and get ready for 2023.
Lastly, we are thankful for a great team of programmers at Collectibles Showcase Software, who have been working tirelessly behind the scenes all year to unveil our revamped website with a more robust auction platform and customer-based enhancements. We are in the final testing phases now and are very excited about a first-quarter launch.
For now, enjoy your holidays, and rest assured we have some great things planned ahead for the new year!
Thankfully Yours,
Jason Smith and Your Friends at DLRC
Click here to continue reading!