Eclipsing Eliasberg: D.L. Hansen's Numismatic Moonshot for the Greatest Collection of All Time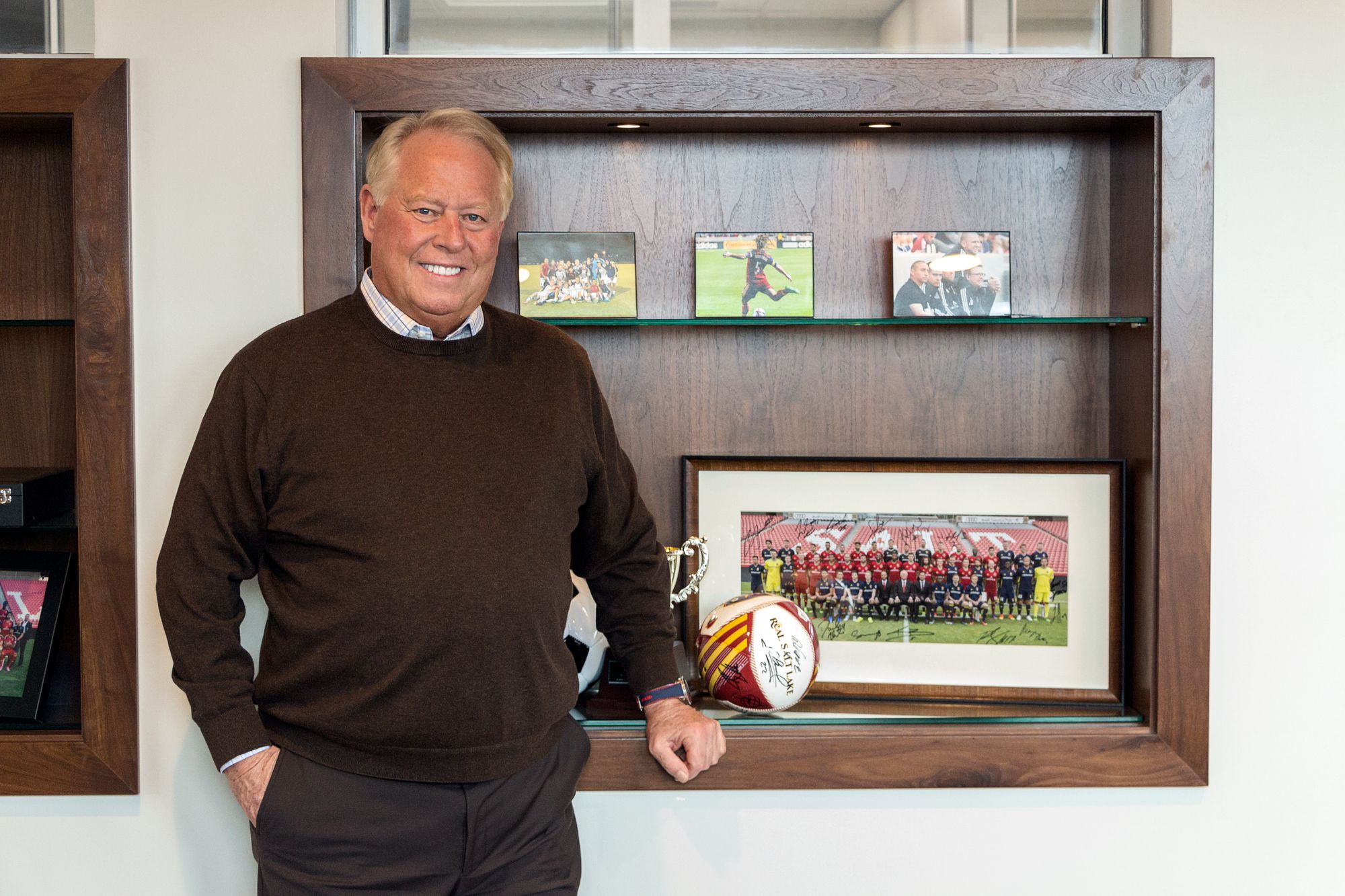 Dell Loy Hansen is no stranger to success. The Utah businessman aims high – sky high. He operates dozens of businesses, owns a Major League Soccer team (Real Salt Lake), and has his eyes set on a most grandiose of numismatic challenges: building the greatest U.S. coin collection of all time. Of course, cobbling together the thousands of coins necessary to lay legitimate claim to the "all-time greatest collection" title is no easy task.
It took 20th-century American financier Louis E. Eliasberg decades to accomplish that task – and he needed fewer coins to officially reach the virtually esoteric goal of building the only "complete" collection of United States coins. Technically, the numismatic task ahead of Hansen will be significantly harder than what Eliasberg faced, if for nothing else because there are hundreds of more coins necessary to obtain every U.S. issue. And, unlike in Eliasberg's time, when collectors didn't always place distinctions between proof and business-strike versions of the same date-and-mintmark combination, the numismatic world is more complex than several decades ago. Business strikes, proofs, reverse proofs, burnished finishes, and more make the goal of completing an entire collection of U.S. coins more daunting and much more expensive than ever.
But Hansen doesn't let such challenges stand in his way. Coins are his passion, and Eliasberg's accomplishment of building a complete collection of United States coins – a feat he achieved in 1950 – is for Hansen a numismatic milestone that has inspired him for years. "I've always admired what Mr. Eliasberg put together and it's quite amazing," said Hansen. "To add to the challenge, I thought that it would be fascinating to try to eclipse his collection and take it to the present day. It adds a lot of complications and a lot more coins, but I thought that we should simply try to bring it to the present and see what we can do."
Hansen's efforts to eclipse Eliasberg's collection require nothing less than herculean numismatic might. Eliasberg's collection was, for its time, considered a complete collection of U.S. coins. Just a few of the coins required to meet that goal include the 1913 Liberty nickel, 1873-CC No Arrows Liberty Seated dime, and 1885 Trade dollar. Eliasberg voluntarily relinquished his 1933 Saint-Gaudens $20 gold coin in 1952 without compensation when he learned the coin was illegal to own. And Eliasberg also owned what is perhaps the most famous of all United States coins: the 1804 Draped Bust dollar.
Acquisition of 1804 Dollar Marks One Small Step for Hansen – One Giant Leap for His Collection
"The King of American Coins" is a lynchpin piece for any collector who wishes to build a collection on the scale of Eliasberg's monumental cabinet. While few collectors ever realize the ubiquitous goal of owning the 1804 dollar or other rare trophy coins, Hansen is quickly turning his numismatic dreams into a reality, and he's doing so in grand fashion. He – with the assistance of David Lawrence Rare Coins (DLRC) in Virginia Beach, Virginia – reached a huge milestone on June 14, 2018, in his quest to surpass Eliasberg with his purchase of the Mickley-Hawn-Queller specimen of the 1804 Draped Bust dollar.
The coin, certified by Professional Coin Grading Service (PCGS) and graded PR62, was acquired by DLRC President John Brush on behalf of Hansen for $2.64 million. "With the previous prices from 2008 and 2013 being $3.7 million and $3.8 million, we felt it would be a bargain if we could purchase the dollar somewhere below the $3 million mark," Brush remarked. Struck in the mid 1830s for inclusion in special proof sets presented to diplomatic gifts to foreign heads of state, the Mickley-Hawn-Queller specimen is one of just eight Class I 1804 dollars and is a trophy coin of the finest degree.
Acquiring the 1804 dollar is an incredible feat in itself, but in Hansen's numismatic journey it is but one of many landmark pieces he will need to fully realize his goal of building the all-time greatest coin collection. "Over the next two years I'd like to research and watch some of the real rarities that come available," Hansen reflected. "The holy grails to the set don't come around often, but I'd like to research these further and learn more about the coins before pursuing them."
Perhaps surprisingly to all but modern coin enthusiasts, some of Hansen's toughest acquisitions aren't necessarily classic rarities from the late 18th century or 19th century, but rather superior-quality coins of more recent vintage from the 20th century. "I want to 'clean up' a large number of the current sets. I don't have to have the 'top set' of each denomination, but I want to work toward completion with the nicest coins of the highest quality that we can obtain," said Hansen. "Filling in the holes of the set from 1965 to the present is incredibly difficult due to the sheer number of the coins. There are so many pieces that you would think wouldn't be hard to acquire, but I have had the toughest time finding a few Roosevelt Dimes and the 1981-P Kennedy halves… So I bought a roll of the Kennedy halves and might have to submit them to PCGS for fun!"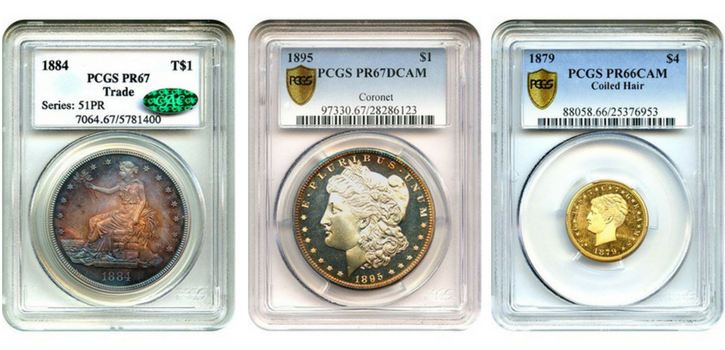 "Fun" Is Why Hansen Collects Coins
It may seem to some that a businessman like Hansen sees only numbers and dollar signs in building a world-class coin collection. But Hansen's goal of building the all-time greatest coin collection is, for him, a passionate recreational pursuit – a hobby in the purest sense. "I love the research of coin collecting," Hansen commented. "The commentaries, research, and analysis that have been recorded over so many years that is available is fascinating. The history behind so many of these coins and how they came into being is great."
For Hansen, accomplishing his goal of building the best collection of U.S. coins requires more than just attending auctions and bidding on coins. It takes more scholarly pursuits, too. "I could spend hours every night buying absolutely nothing, but enjoying the research. I love knowledge and enjoy reading about each important piece in every major set and collection – I truly enjoy the history and the artwork more than anything."
He also revels in the joy of viewing the remarkable collection he has already amassed. "I love looking at the toned Seated Liberty half dollars from the Chrismor Collection that we purchased," Hansen remarked. "It's just a set that catches my eye. When I lay it out, every single coin is beautifully toned and it makes the silver stand out so strongly," he added. "When I want people to get 'awed' by a collection, I pull out that set. It just has a pure rhythm to each of the coins and it's one of my favorite sets."
Just as alluring to Hansen is the glitter of his gold coins. "I love my Type I $20 Liberty gold set," he noted. "The rarity and beauty of each coin is just special. These coins should not exist in this kind of quality. The look of each coin is important to me, and the 'art' that is displayed on all of these coins is just beautiful." Another of Hansen's favorite highlights are his proof gold quarter eagles. "The coins are just stunning! There's something about the design that just catches the eye."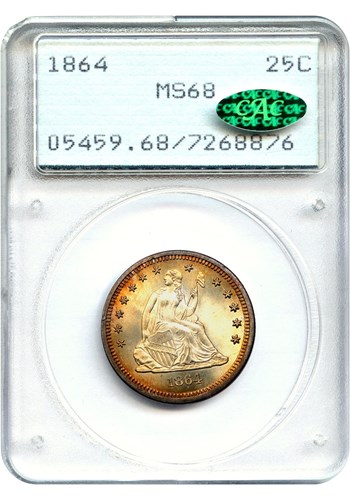 Behind Every Great Collection…
Hansen's goal of building the greatest collection of all time comes with challenges arguably greater than were present in Eliasberg's era. This, of course, is meant as no slight against the iconic achievement Eliasberg accomplished in building his collection, complete by the standards of his time. But it's a fact to say that, today, the hobby moves at the speed of light. Internet trading, international demand for rare U.S. coins, oft-erratic marketplace conditions, and a mushrooming number of new U.S. coins issued by the United States Mint in recent years has made it virtually impossible for a collector to singlehandedly assemble the greatest collection of all time.
In fact, many collectors who aim to achieve numismatic greatness enlist help from the industry's most notable experts, who boast an impressive network of "friends in high places" and the knowledge necessary to pursue the rarest, most elusive of rare coins. It is for this reason that Hansen has partnered with DLRC and Brush in acquiring the 1804 dollar and other rare coins that are quickly rounding out the greatest collection of all time. "The biggest attraction in becoming business partners with Mr. Hansen is the honor that I would receive of being able to help curate his massive collection," Brush remarked. "To be active in such a massive numismatic undertaking is a real pleasure and it is the kind of work of which every numismatist would dream. It's an amazing opportunity to be a part of the most comprehensive coin collection in American history, outside of the Smithsonian."
Like Hansen, Brush also relishes in the sheer pleasure of the pursuit. "To be able to handle amazing rarities and truly amazing coins of all denominations is something that is hard to describe. This is truly an opportunity to be a part of something that is far bigger than just building any coin collection – it's part of building the greatest collection of all-time." But what exactly does the task entail for Brush and his company? "At DLRC, our role in helping Mr. Hansen put together this set is one in which we have the opportunity to search for massive rarities and the coins of everyday commerce."
Indeed, many of the coins in Hansen's collection aren't necessarily five-, six-, or seven-figure classic coins, but also more recent conditional rarities that often cost well less than $1,000. "From 1980 Kennedy halves to 1804 dollars, at DLRC we've often dealt in a wide variety of numismatic types," Brush explained. "This opportunity is special in that it not only requires important historical rarities; to complete a collection to the present day requires patience, hard work, and the ability to handle a massive number of coins."
Brush likes to inspire collectors across the entire economic spectrum. "Even when funds are tight, one can search for modern issues that only cost a few bucks. It was a blast filling holes in the set from the comfort of our own living room, at low costs!" DLRC's leader said this was part of the draw in working on Hansen's set – and conversely also the greatest challenge to building his collection. "There are a number of modern issues that are incredibly difficult to locate. When the $25 coin can be tougher to find than the $25,000 coin, it truly makes the thrill of the hunt a challenge."
Then there's the other daunting challenge inherent with working on the greatest coin collection of all time: keeping track of each coin in the set! "While we store over 7,000 coins at a time in our normal inventory, imagine doubling that number in a short period of time in multiple locations," Brush related. "It's a logistical nightmare, but one we've enjoyed figuring out as the process continues."
And for all of those aforementioned logistical nightmares come many surreal moments most collectors can only dream of. "The acquisition of the 1804 dollar was truly a special occurrence," Brush remarked. "It is a dream coin, and it's one that – if you have the privilege to handle it – you never forget it, no matter the grade. And, to be able to acquire this coin and place it in the greatest privately owned coin collection is really an amazing feeling."