John Brush at the NNP Symposium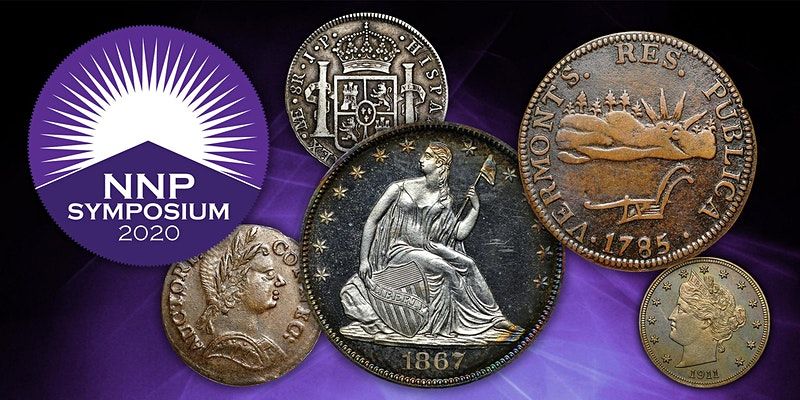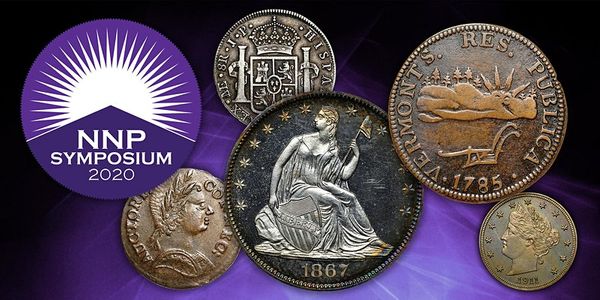 These are tumultuous times for the world at large, and our industry certainly is not exempt. As we're sure you're all aware by now, the ANA World's Fair of Money has been postponed although we've seen a few small, socially distanced coin shows across the country, and the ANA has moved Summer Seminar and much of the educational programming scheduled for the World's Fair of Money to virtual presentations.
One entirely new and fully virtual event has been announced in the last month – the inaugural NNP Symposium. Sponsored by the Eric P. Newman Numismatic Education Society (EPNNES), this educational event will be entirely free for anyone to attend. There will be a lineup of speakers from August 28-30 sharing topics ranging from the impact of COVID-19 on the industry, to ancient coins used in relation to death rituals.
Here at DLRC, we are most excited for our very own John Brush to host a segment about the Hansen Collection. He will be live to share some of the highlights of the collection, the stories behind it, and what the ultimate vision for the project is. If you are not acquainted with the Hansen Collection yet, this is a great opportunity to learn what it's about. It is a fantastic and historic set that we're sure you'll find fascinating. If you have ever wanted to ask about the Hansen Collection, this is the perfect opportunity. Feel free to pose your questions in advance by emailing John at john@davidlawrence.com!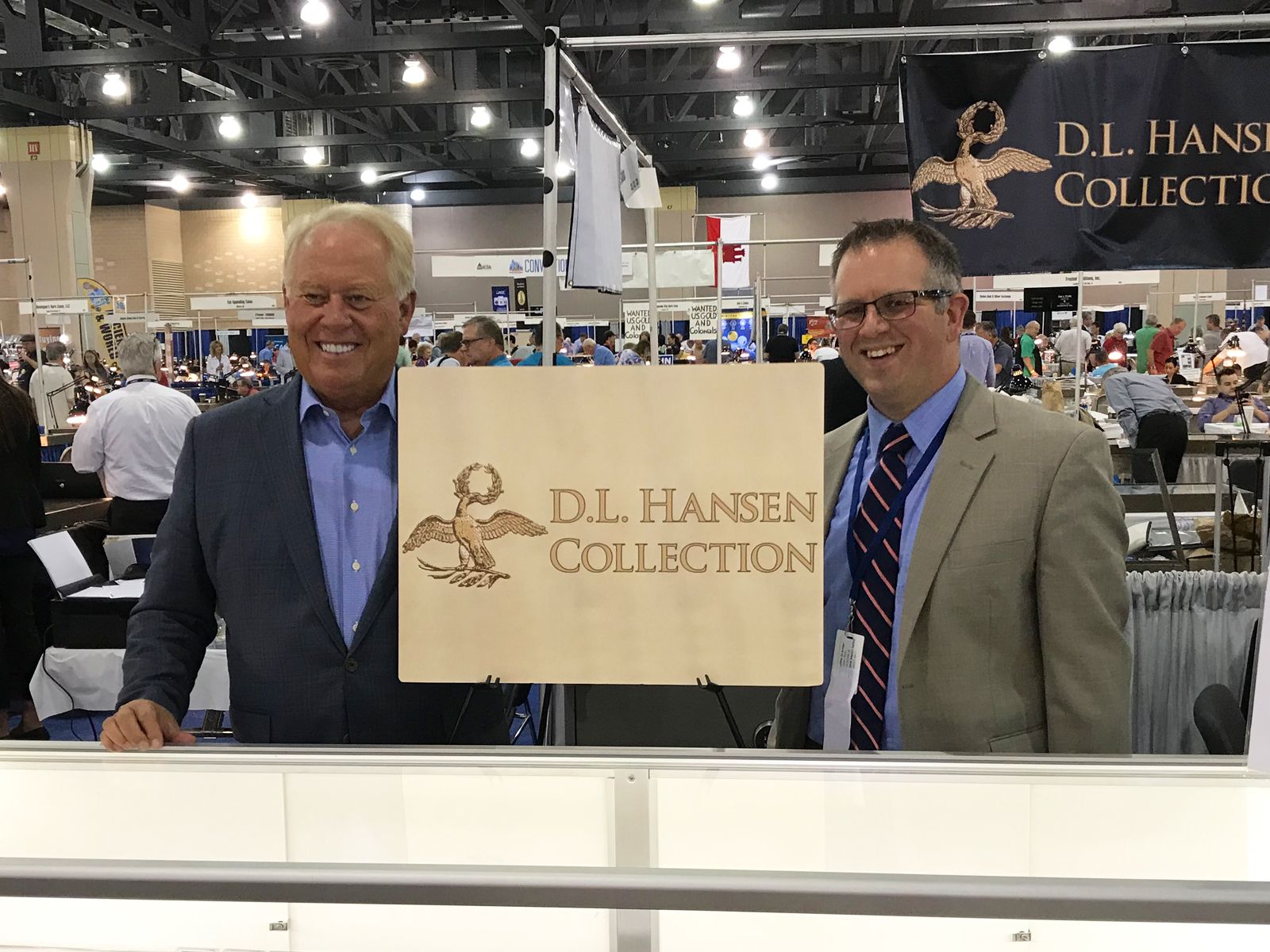 Registration to attend the NNP Symposium is already open. The entire event is free, but they are asking people to register beforehand for security purposes. Some of the other big names involved include Douglas Mudd, the curator of the ANA Museum, author John Dannreuther, Charles Morgan of CoinWeek, and many other numismatic scholars!
In the meantime, we invite you to browse the Hansen Collection on our website and see some of the best pieces in American numismatics. We also encourage you to browse some of the pieces from the collection we have available for sale. When D. L. Hansen upgrades a piece in his set, we're able to offer the previous example to our customers to own not just a piece of history, but a piece with a pedigree that will surely carry weight similar to that of Eliasberg and Garrett.

These are pieces that Hansen handpicked for their quality, so while he may have upgraded them, you know that they're strong for the grade and appealing. For example, take this absolutely stunning Proof 64 CAM 1875 $3 piece. From a mintage of only 20, this coin is only bested by two at PCGS, one of which is now in the Hansen Collection.
Another astounding piece up for sale is this first year of issue half cent in PCGS AU50. Even though Mr. Hansen upgraded to an MS65 BN in 2018, we are certain that any copper lover will fall in love with this olive-brown AU beauty.
That's not to say that owning a piece from the Hansen Collection will always cost you five or six figures – take a look at this beautifully toned 1871 half dime or this 1892-O Barber Quarter in MS62 with gentle violet highlights. There is something for everyone in the Hansen pieces we have for sale, and we hope you enjoy learning more about the collection during the Symposium.
For the inside scoop on this monumental collection, be sure to tune in to the NNP Symposium this August. You can browse their site now to register for the event and view the full lineup of speakers. We hope to see you there!