Just Ask John: What Does CAC Mean to the Collector?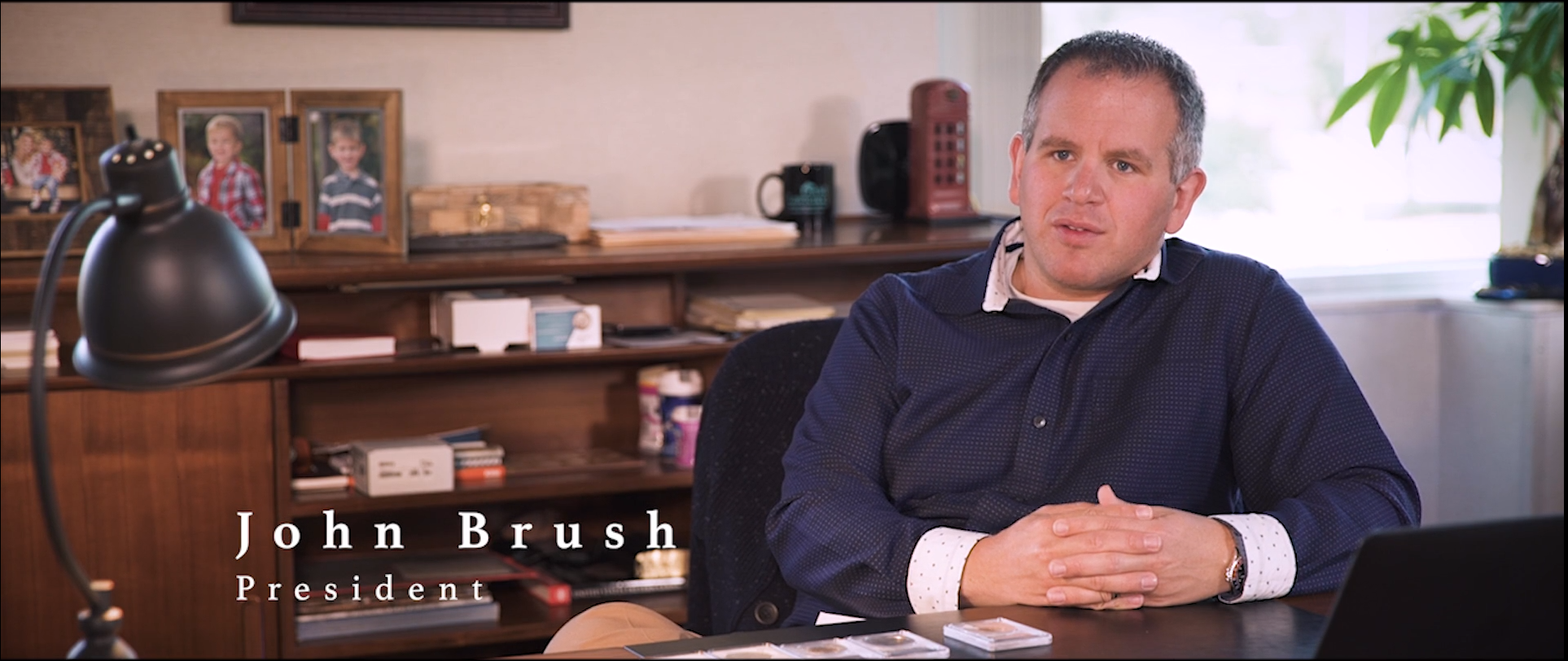 One of the things we love about David Lawrence Rare Coins is that no two days are ever the same. Every day presents new challenges and raises new questions. But there is one phrase you'll hear more than anything else within our office: "Just ask John!" Not only is John Brush president of DLRC, but he also serves as the Chairman of the Industry Council for Tangible Assets (ICTA) and board member of the Professional Numismatists Guild. He is one of the most knowledgeable and respected numismatists in the industry so it's no wonder everyone is always asking for his input!
Every week we get emails from our clients asking John for his knowledge and opinions on a wide range of issues within the coin industry. Fortunately, John has agreed to field some of these queries in the form of a weekly blog column. For our first installment, we have a question from a newer collector hoping for a more comprehensive understanding of what makes a coin rare, and what a CAC sticker means for the collector:
"The novice in me makes me very reluctant to even try to describe what a Rare Coin is.  What's that definition? And, CAC stickers - Or just CAC stickers on Rare coins.  At least I now know what CAC is.  But it took me a whole first entire year of collecting again to understand that. But I wonder if CAC stickers are tracked by service and graded year?  Has CAC held the line, or does it suffer from grade inflation?"
John: "What is a rare coin? This is a great question. It really depends on the context that it's used. We deal in rare coins… some are exceptionally rare, others less so. Is a 93-S $1 rare? A clear answer is hard to pin down. I could get you 10 of them within a few hours of phone calls, but is it rare in comparison to other Morgan Dollars like the 81-S? Absolutely! A 1913 Nickel is a rare coin, but it's almost rarer to find someone that can afford one of these. There are only 5 of them after all! So, defining "rare" is a difficult, no-win scenario. Because of this relative nature, I'll just say that "rare coins" are classic US coins. I don't want to offend modern collectors, but as beautiful as they are, there's really nothing rare about 99% of those coins.
As for CAC stickers, the Certified Acceptance Corporation doesn't sticker modern coins, so you'll only find their stickers on classic (or "rare"?) coins. CAC is an integral part of the market. If a new collector comes into the hobby and doesn't have the time to understand quality, a CAC sticker acts as a backstop for the buyer as it guarantees quality for the grade. Do I think it's a wise strategy to buy only CAC coins? Not at all. You'll miss out on a lot of interesting and nice pieces, but it is a safer way to foray into the hobby until you find a dealer that is trustworthy to work with or you're willing to spend hundreds of hours learning about coins.
CAC stickers are absolutely tracked by service, but they won't necessarily admit it. The populations that are viewable do not delineate between grading services (PCGS and NGC only). In CAC's eyes, the grading service doesn't matter, it's all about the actual coin. This is my favorite part of the organization. There's no partiality and the consistency is A+.
Now, has CAC held the line? CAC is the closest thing in the coin business to consistency. The fact that their grading room has not experienced turnover since its inception, and that the guys there are as reliable as can be, I would say that they have absolutely held the line. Now, I may not be able to tell you why a certain coin has been stickered or not, but I can usually give you a very good idea if it has a shot at getting stickered! CAC was founded with the goal of stopping grade inflation. Unfortunately, the task has proved more difficult than expected and I would argue that it has yet to achieve those ends, especially when viewing some of the product on the market. Despite this, it has certainly provided a valuable service for collectors that are new to the hobby and just want to jump in feet first with security and peace of mind!"
---
Do you have a topic about the coin industry or the collecting hobby that you want John to tackle? Email your question to coingroup@davidlawrence.com and it might be featured in a future edition of "Just Ask John!"