Lesher's "So-Called" Dollars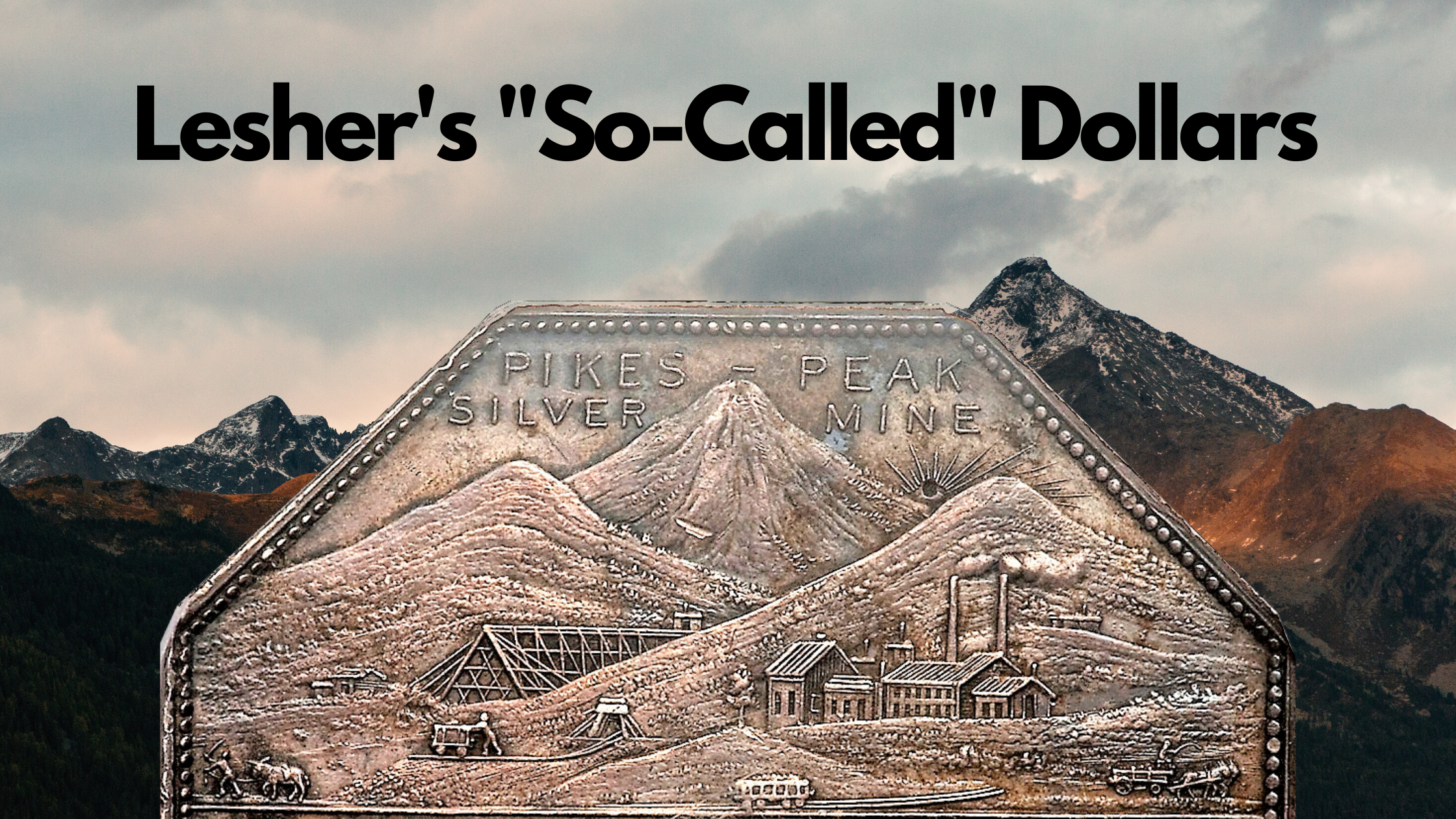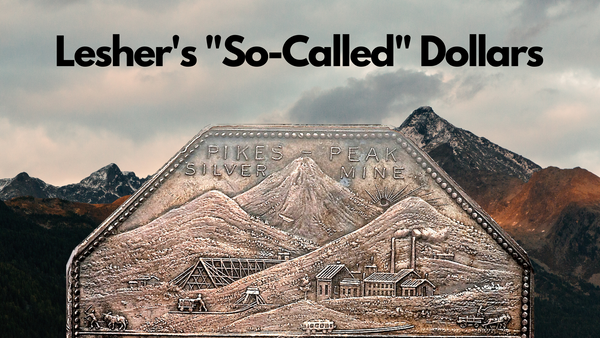 This week we are excited to offer an intriguing new collection – the Broad Bay Collection of So-Called Dollars. "So-Called Dollars" are medals from the 1800s and 1900s roughly the size of a silver dollar that were commonly struck to commemorate historic events. Lesher dollars however, weren't born from a specific event, but were instead minted with the purpose of circulating, unlike most other So-Called Dollars.
Joseph Lesher, born in 1838, moved to Colorado to work as a silver miner after serving in the Civil War. He came to own a silver mine in the area which was profitable until silver values fell in 1892, which forced the mine to shut down.
With a dormant mine on his hands, Lesher became interested in the possibility of minting coins for local use. By 1900, he had successfully set up a private mint and began to produce octagonal dollars. They weighed one troy ounce of .950 silver, with a stated face value of $1.25. This was significantly above the actual passing rate of silver, which was 65 cents per ounce at the time. In 1901 he reduced the size slightly to the same weight as a standard silver dollar and lowered the face value to $1.00.

The legends also deemed these pieces as "Referendum Souvenirs." Lesher used this terminology to signify that no one was compelled to accept them, instead trusting the people to decide whether or not they would circulate. That said, he was prepared to guarantee them and offered anyone the option to exchange them for lawful money, though there's no record of anyone ever redeeming a Lesher dollar.
Although the first Lesher Dollars featured only text, most types feature an image of mountains, labelled "Pikes Peak Silver Mine," making these pieces particularly attractive to anyone with ties to the state. Most also have a hand-punched number which vary in alignment and depth, giving each example a unique flair.

The Broad Bay Collection includes quite a few stunning and rare so-called dollars that you don't see for sale every day, including a particularly interesting group of nine Lesher Dollars. These pieces have aged beautifully, like this stunner that has bright tones of peach, purple, and blue across both sides: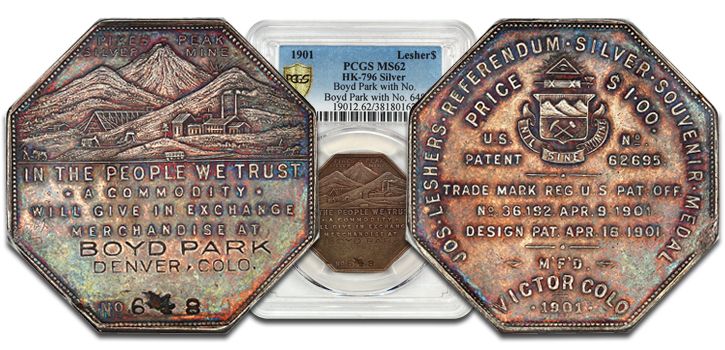 Another particularly exciting piece is stamped by George Mullen, a shoemaker in Victor, Colorado. It's believed that 50 examples of these were struck, but only 24 have been located in the Lesher Dollar census. The piece we're offering is a lovely AU with gentle blue and green highlights: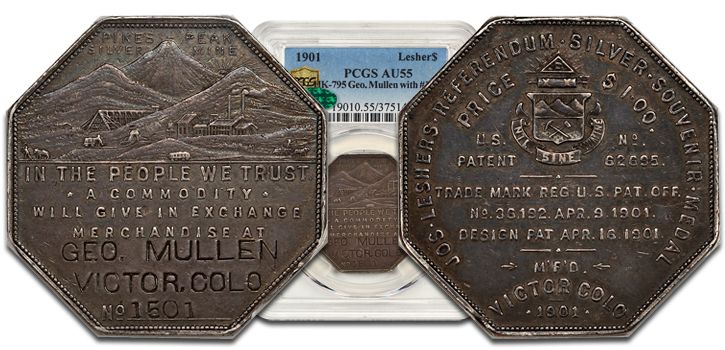 It's rare to see this many Lesher Dollars for sale at once and when combined with nearly one-hundred other So-Called Dollars, this is an auction you will not want to miss out on! Be sure to view each of these Lesher Dollars for sale here along with 95 other So-Called Dollars from the Broad Bay Collection. If you have any questions feel free to email us at coins@davidlawrence.com.