Matte Proof Lincoln Cents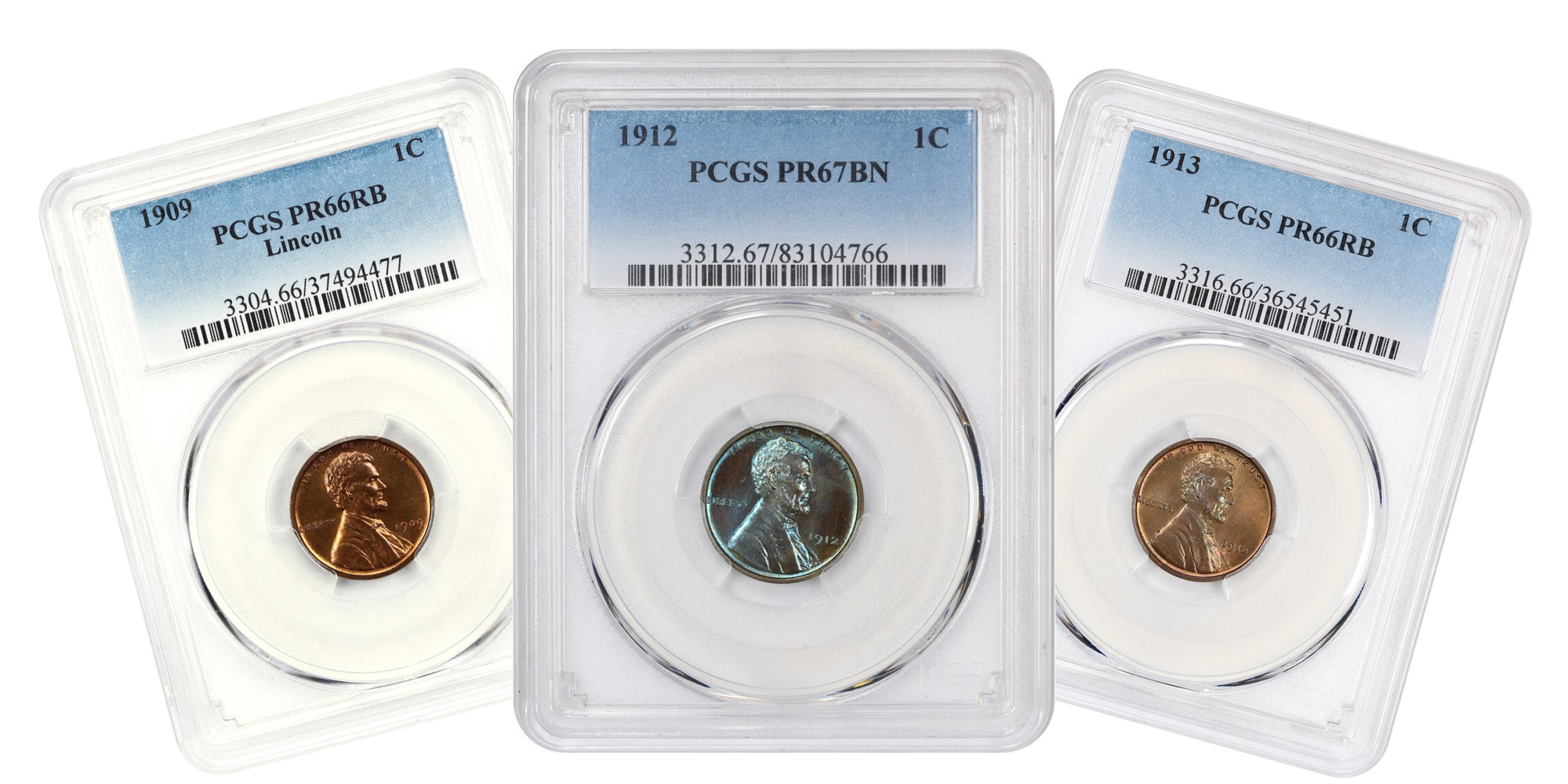 For the average collector, "matte proof" may feel a bit like an oxymoron. After all, isn't the defining element of a proof it's mirror-like fields? Nevertheless, Lincoln cents were made in matte proof from 1909 to 1916 (with a 1917 piece fabled to exist).
They originated out of necessity. The Indian Head cent had flat fields that were easy to polish to a mirror on the dies. Lincoln cents, however, had slightly curved fields, which couldn't be polished as easily. In an effort to make proofs easier to manufacture, and to jump on-board with trends overseas, the Mint began to issue matte proofs. A method used previously in France, the Mint selected dies with strong detail and sandblasted them, creating textured fields that have an almost grainy appearance. The idea was that this "highlighted" the devices. As usual, the proofs were struck with more pressure than business strikes, and the rims are broad with sharp corners.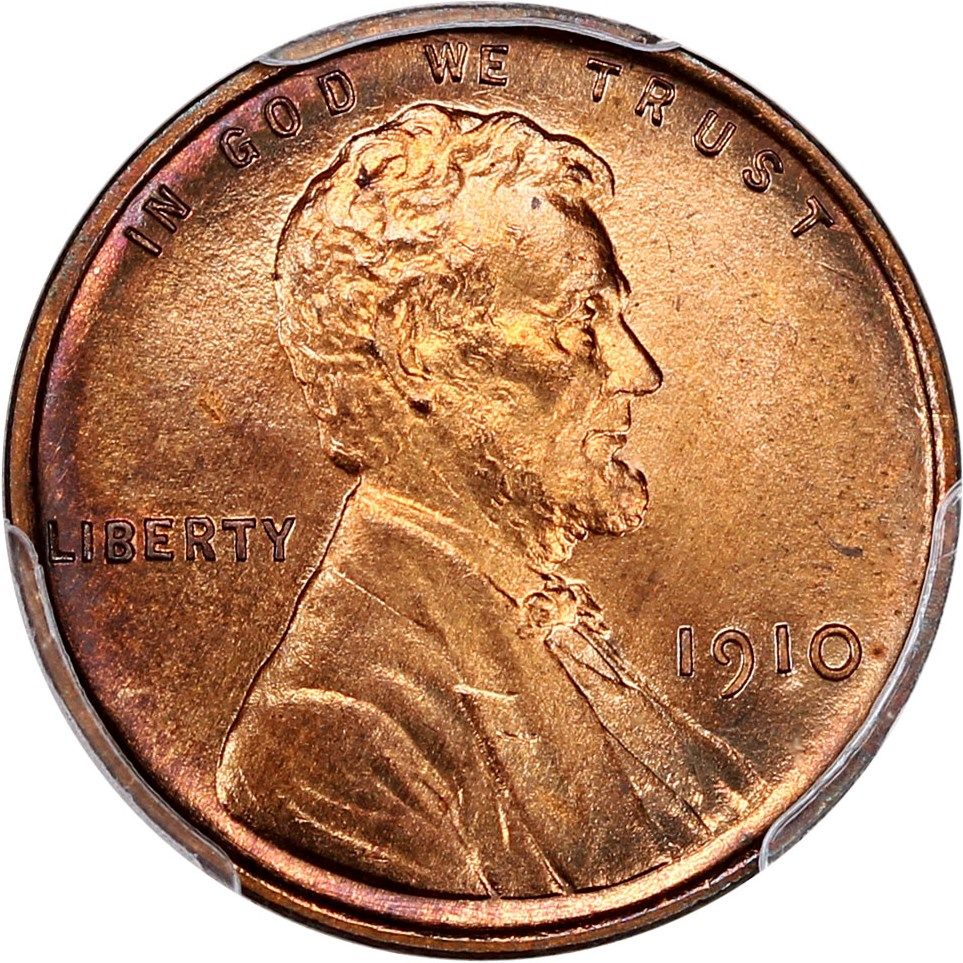 This plan may have made life easier for the Mint, but consumers weren't overly excited. They expected reflective proofs, and the matte finish proved underwhelming at best. As a result, sales were low and the series was ended in 1916. Ultimately, the highest mintage was in 1910 with 4,083 pieces struck, and they averaged around only 2,000 pieces per year. Matte proofs were sold or stored in boxes containing tissue paper that was meant to prevent tarnish; this same tissue paper contained sulfur, which then caused the proofs to tone. Many can be found today in blazing colors, something collectors back in the early 1900s couldn't have known.
For decades the matte proof went more or less unrecognized. They weren't easy to distinguish from business strikes, and they simply weren't appealing for collectors of the era. The most distinct feature is the square rims, but even these can be a challenge to pick out. In the early 2000s interest picked up, and collectors began to realize that matte proofs were a truly rare subset of wheat pennies. Third party grading made buying and selling them more reliable, and more research resulted in diagnostics for each date that can be used to differentiate between a matte proof and a nice business strike.
Today, while certainly not a wildly popular series, they are collected much more than in previous decades. The rarest date is the 1909 VDB, of which less than 300 are believed to survive. The auction record is held by a PR67+RB piece that sold in 2014 for $258,500. At the time it was the single finest graded regardless of color designation, but a PR67+RD specimen has joined the population reports since. This piece has never sold at public auction, and only time will tell what it could bring if brought to market. That said, the rest of the series can generally be found in PR64 for under $1,000, with the exception of the 1916. Considering that a full set is only nine coins, it's not an unreasonable price tag. We have a few matte proofs currently for sale and in auction, including a stunning 1912 PR67BN that's covered in electric blue toning.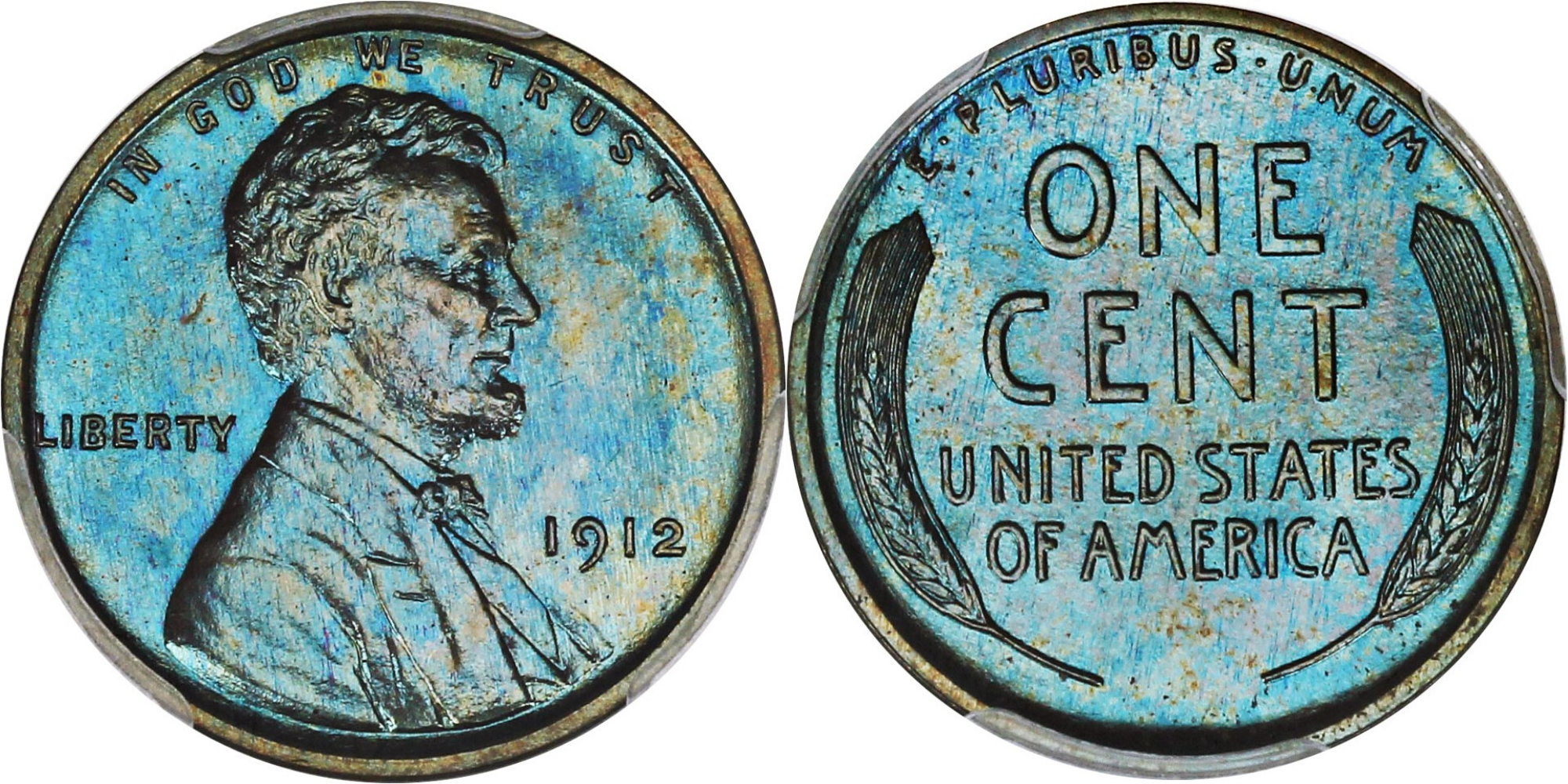 Commonly toned and historically underappreciated for the rarity, this short-lived series is finally starting to get the interest it deserves. Matte proofs were made of a few other coins as well, but we'll save those for another day…