Morgan Dollar Registry Sets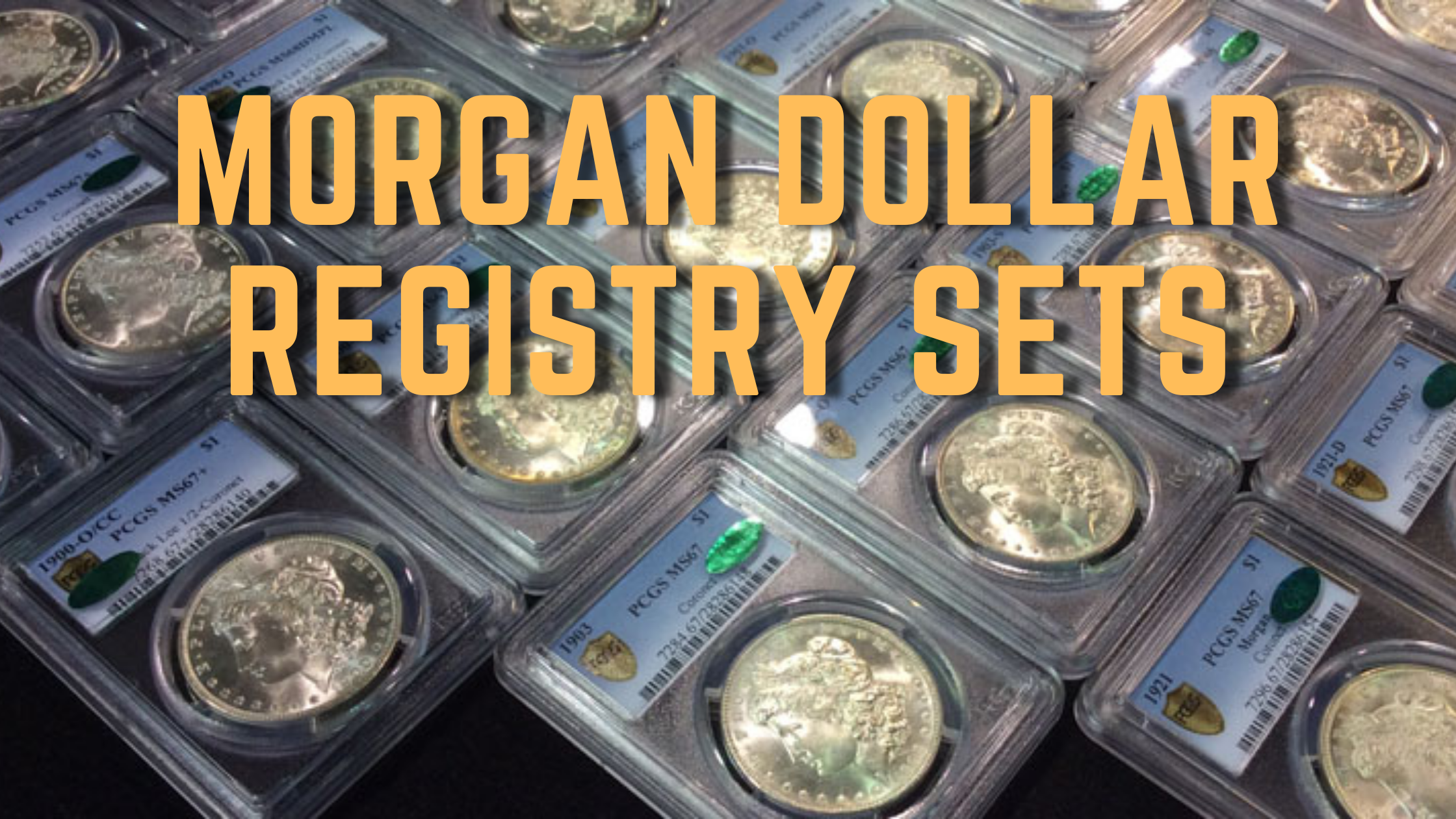 If you've been collecting coins for even just a couple months, chances are that you've already seen how immensely popular the Morgan dollar series is. Minted from 1878 to 1921, commonly in massive numbers, thousands of Morgan dollars were stashed in bank vaults for decades before being released to the public, resulting in plenty of high-grade examples available for the common dates.
However, that's not to say that's it's an easy or inexpensive series to collect; there are plenty of key and semi-key dates, not to mention the competition for the highest graded example of any given date. In fact, Morgan dollars are one of the most active and competitive sections of any set registry.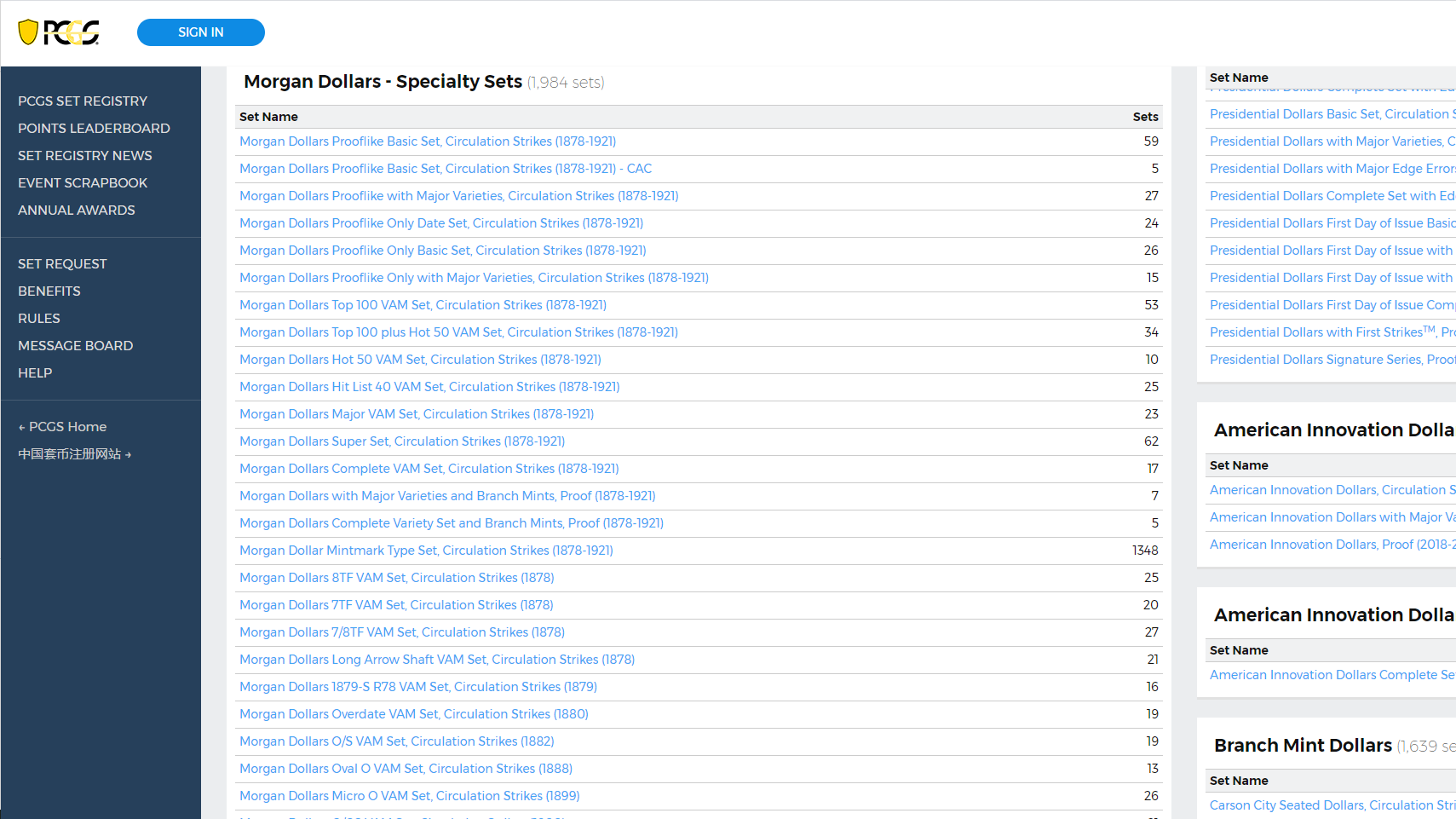 On the PCGS registry, there are a whopping 53 different set compositions for Morgan dollars, ranging from the incredibly popular mint mark type set of circulation strikes with 1,344 individual sets, all the way down to specialized subsets like GSA Hoard pieces with major varieties (which only has five sets). No other US set has over 1,000 entries, highlighting the staggering popularity of the Morgan dollar.
One of the other popular sets is the basic set of circulation strikes. This is simply a date and mint mark set, but between the key dates and the competition for top pop pieces, it's an incredibly competitive set. Four of the five top sets of all time are retired, giving first place of the current sets to the Gold River Collection. The pieces in this set range from MS63 all the way up to two incredible pieces in MS69, including 36 top pop pieces.
The Hansen Collection is currently in fifth place, with pieces ranging from AU55 to MS68+ and 13 top pop examples, many with CAC approval.

Across the 53 different Morgan set compositions, you'll find all kinds of amazing rarities hiding in different sets. However, not all noteworthy pieces have found their way into a registry set yet. We are excited to offer the Harvest Moon Collection of Morgan Dollars, which includes a great variety of Morgans to add to your set, or to start a new one!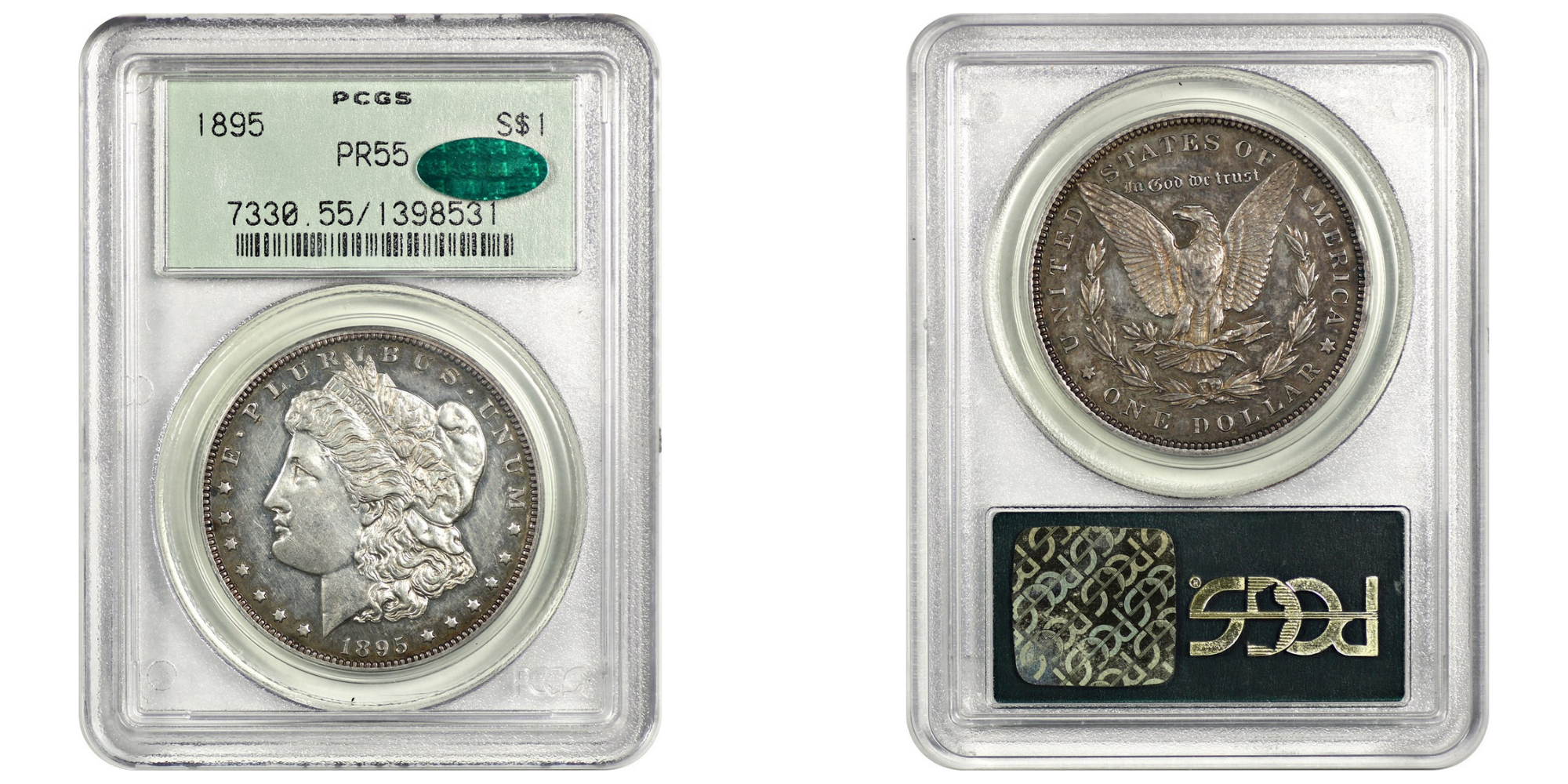 One of the rarest pieces we have the pleasure to offer is this 1895 $1 PCGS/CAC Proof 55 in an old green holder. Only 880 proofs and no business strikes were issued, making this one a necessity for even a simple date set. We also have quite a few better dates available, like an 1893-CC $1 NGC MS64+ and 1895-O $1 NGC MS61.
All of these beautiful Morgans end this Sunday evening between 8-11pm, so don't wait to take a look through the whole collection and start placing your bids. We look forward to seeing some of these coins pop up on set registries in the weeks to come!
Update: The 1895 $1 PCGS/CAC PR55 sold in Auction #1140 for $46,500.

Questions, comments, or feedback on this article are welcome! Feel free to send us an email at coins@davidlawrence.com. We look forward to hearing from you!