Rarity Born of a Pandemic: The 1798 Small Eagle $5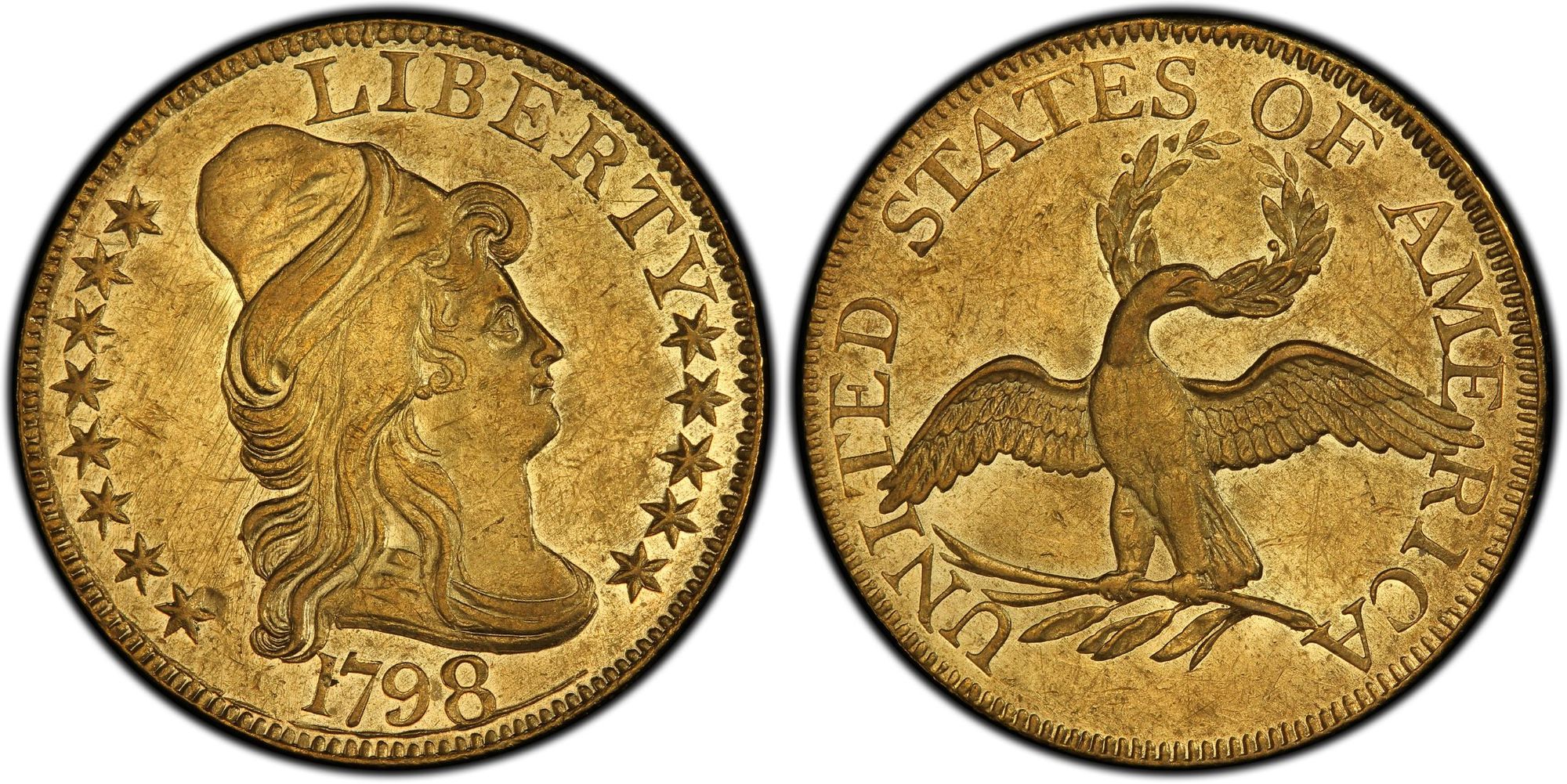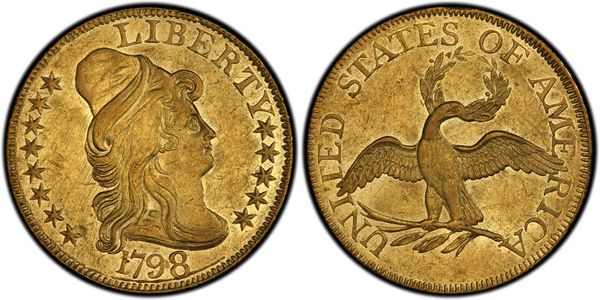 At time of publishing the Mint is still in operation and Covid-19 hasn't yet impacted our coinage, but other pandemics have left their mark. One of the most dramatic examples is one of the rarest regular issues of U.S. coinage – the 1798 small eagle $5 gold piece – which was created in part due to Yellow Fever.
Half eagles were first minted in 1795 with the small eagle reverse, as was found on all gold coinage at the time. In 1797, the heraldic eagle reverse was released and intended to be used on all half eagles going forward. Perplexingly, 1798 half eagles exist with the small eagle reverse, as well as 1795 pieces with the heraldic eagle.
The culprit? Yellow Fever. In the 1790s and early 1800s, Yellow Fever spread through Philadelphia almost yearly, killing thousands of people. The Mint closed down for a few months in the late summer most years, trying to protect its employees from the spread of the disease. When they reopened, they resumed coinage frantically.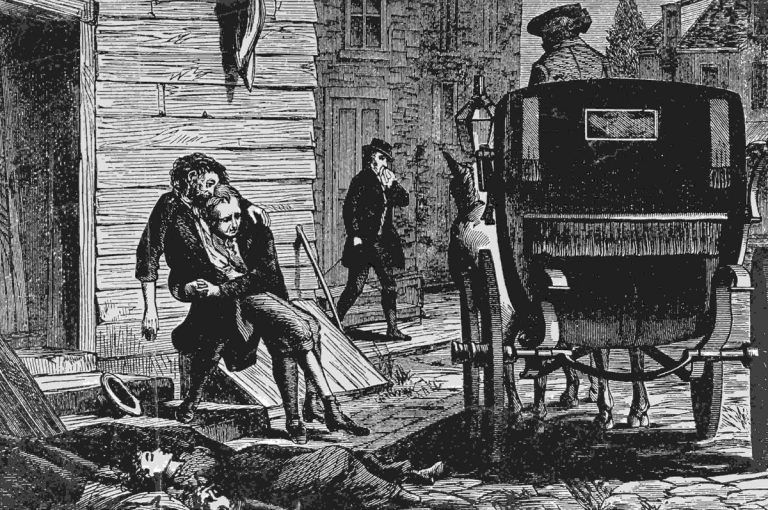 As a result, they didn't always have new dies ready to go when they needed them and began to reuse old dies that were still functional. They pulled old 1795 obverse dies and paired them with new heraldic eagle reverses, and paired old small eagle reverse dies with new 1798 obverse dies.
There were plenty of overdates as well throughout the series created by repurposing old dies, but these two were the most dramatic and obviously incorrect pairings. The 1795 heraldic eagle is rare with about 55 examples surviving, but the 1798 small eagle is the real star of the Yellow Fever creations.
Only one die pairing was used for all examples struck, and mintage estimates range from 100 to 600 pieces. However, only six or seven are known to exist.
Two pieces reside in the National Numismatic Collection at the Smithsonian Institution, both with significant scratches. The finer of the two was donated in 1968 by Josiah Lilly, though it also passed through the hands of B. Max Mehl and Col. E. H. R. Green. The more damaged example was part of the Parmelee Collection but came to the Smithsonian Institution between 1890 and 1910.
One belongs to the Harry Bass Research Foundation. Estimated to be around XF40, this example has been owned by John H. Clapp, Louis Eliasberg Sr., and came to Harry Bass Jr. in 1982. This is the one pictured in Breen's Complete Encyclopedia of US and Colonial Coins.
The finest known example is graded PCGS AU55 and was most recently sold in 2015 as part of the Pogue sale, where it realized $1,175,000, setting a record for the type. It earlier belonged to King Farouk of Egypt. His collection was sold in an incredibly disorganized and poorly publicized sale, and this piece was part of a five coin lot that sold for just 600 Egyptian pounds – equal to around $2,000 at the time.
Another, estimated at XF40, is still in private hands with the longest provenance of all known examples, stretching back to before 1865 and unbroken up to the current owner. It passed through the hands of W. Elliot Woodward and is generally referred to as the Garrett specimen after its tenure in their famous collection. It was last sold around 1983 in a private transaction from Mid-American Rare Coin Galleries to an unknown buyer. It hasn't been graded, and its whereabouts are currently unknown.
The last two may possibly be the same piece. The Atwater example has a pedigree starting around 1900 and changed hands many times in the first half of the 20th century, passing through H. Chapman and Wayte Raymond. It was last sold publicly as part of William Cutler Atwater's collection in 1946 and hasn't been seen since.
However, in 1996, a seemingly undiscovered piece was purchased by John Dannreuther Rare Coins, Inc. It has been graded as PCGS XF40 and was last sold in 2000 for $264,500 to Jay Parrino. Some suspect that this is the Atwater example, but it hasn't been confirmed.
Regardless of the exact number, the 1798 small eagle $5 gold piece has been regarded as a rarity for well over a century. They appear on the market very rarely, and the few examples that do exist have passed through many of the most famous hands in numismatic history.
And to think – if not for the chaos caused by the Yellow Fever, this perplexing piece would never have existed.