Report from the Road: DLRC and the D. Brent Pogue Collection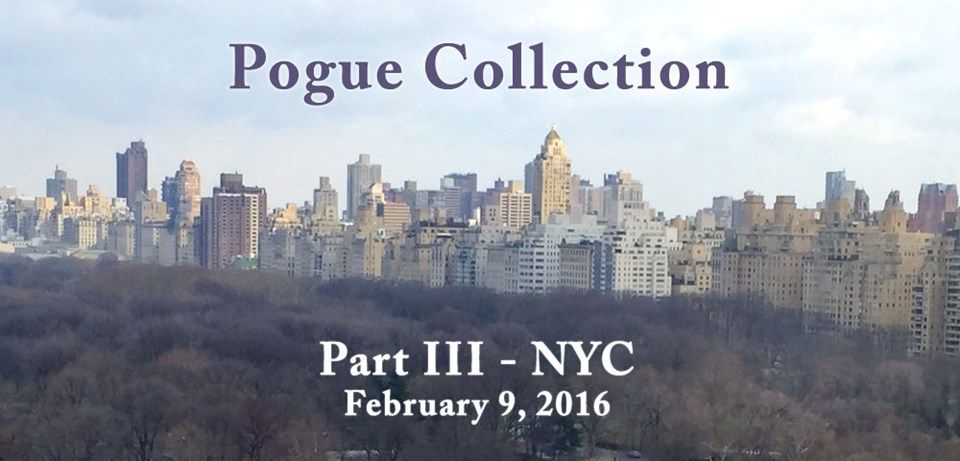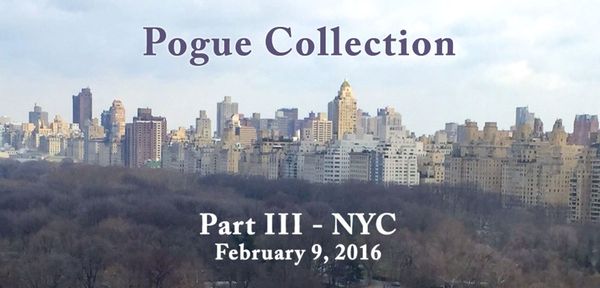 This past Tuesday, February 9th, I found myself starring in a modern version of Planes, Trains, and Automobiles. While the numismatic universe was converging in New York City for the 3rd session of the fabulous Pogue Collection, being held by Stack's-Bowers and Sotheby's on the Upper East Side, I had a side trip to pick up a special American rarity that we'd just purchased. While I can't spill the beans on the coin just yet, I'd encourage you to check back on our blog this week for an update!
Departing from home at 5am is a daunting task for me, but as of 11pm that same day, I had flown 500 miles, ridden or driven four different vehicles, and taken three trains. Among these forms of transportation, I spent over a million dollars and handled another $20 million at the Pogue lot viewing. All in all, it was quite an amazing and memorable day.
After arriving at lot viewing in the fantastic auction galleries at Sotheby's, I was thrilled to view the third of the six installments of the famous D. Brent Pogue Collection. The Pogue Collection is one of the most exciting collections of US coins to ever be offered at public auction and the most famous since the Eliasberg Collection's dispersal.
This auction installment featured 158 coins in total, consisting of a few Half Cent and Large Cent highlights, a run of fabulous Bust Dimes, some amazing Bust Halves, $3 Princesses, and a collection Capped Bust Half Eagles. I viewed each piece from this sale upon my arrival in anticipation of trying to select a few pieces that might fly under the radar. In the last few months, I had targeted this auction session for DLRC as it was missing the quantity of special million dollar coins. While it certainly had some amazingly rare items, the publicity for this session was a little more muted as the mainstream media didn't have as many valuable items on which to focus their attention.
In the end, I was only victorious in bidding on three pieces. However, I was an active underbidder on several other pieces. Despite the number of near-misses, I was thrilled with the final result as I was very conscious of the values of the coins we were targeting and I still feel that we came home with some amazing values.
While the prices realized will be covered by various media outlets, my quick synopsis was that the copper highlights were a bit disappointing in the final results. Before the auction, I believed that the coins would not perform as well as pre-auction expectations, as there have been some significant copper rarities in the previous Pogue sales and it feels like the recent Reynolds Collection auction has been played out in the past few months. There were a number of spectacular Dimes and Bust Halves in the sale, and they brought some astronomical prices overall. The less eye-appealing ones struggled at first in the bidding, but seemed to reach decent expectations.
The $3s performed about as I expected. There were some real values to be had in the underrated, low-mintage issues. While I didn't walk away with a large number of coins, I was able to procure 2 beautiful pieces well below my maximum bids: the 1878 $3 PCGS/CAC MS66 and the Finest Known 1887 $3 PCGS/CAC MS66+.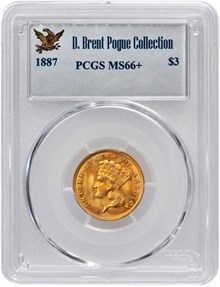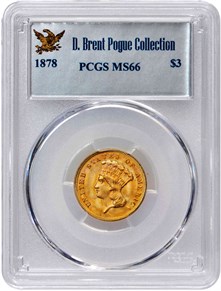 The Capped Bust Left Half Eagles overall did not realize the values that I expected. I am not typically a "stock" buyer of expensive Half Eagles, but even I had to raise my paddle a few times on coins that I hadn't even figured. In the end, I came home with one piece from this group, the 1811 $5 PCGS/CAC MS64+ (Small 5).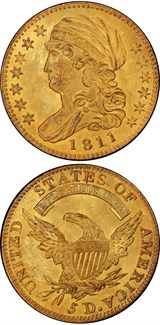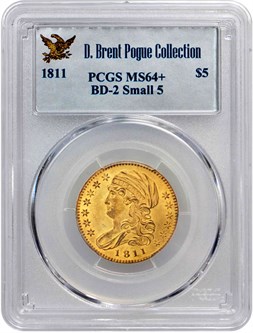 I'd figured that this coin would sell in excess of $50k and that I only had a small chance of getting it at that level, but in the end, I was successful and very excited. This near-gem piece is tied for finest known and is a date that you don't see very often in uncirculated grades. It was dripping with originality and "freshness" and was a focal point for the evening for myself.
Each of these coins was hand-picked for value and quality. While prices on some rarities continue to fluctuate, pieces of this caliber don't come about often. The opportunity to own a piece of this legendary collection is a rare privilege indeed.
If you would like to discuss any of these pieces or inquire about adding one to your collection, please feel free to contact me directly via phone at 757-962-7502 or via email at john.brush@davidlawrence.com.