The new and improved www.davidlawrence.com is launched and ready! As a returning customer, we want to make sure the transition is as smooth and seamless as possible. Please follow the steps below to access your DLRC account. Following these steps will ensure that you are able to see all of your past transactions with DLRC. If you have any questions or concerns, please don't hesitate to reach out to us via email at coins@davidlawrence.com or give us a call at 800-776-0560 and we'll be ready to assist.
Go to www.davidlawrence.com. In the upper right corner of your screen, there is a blue circle with a "person" figure inside. Click this icon and click "Sign in/Sign up".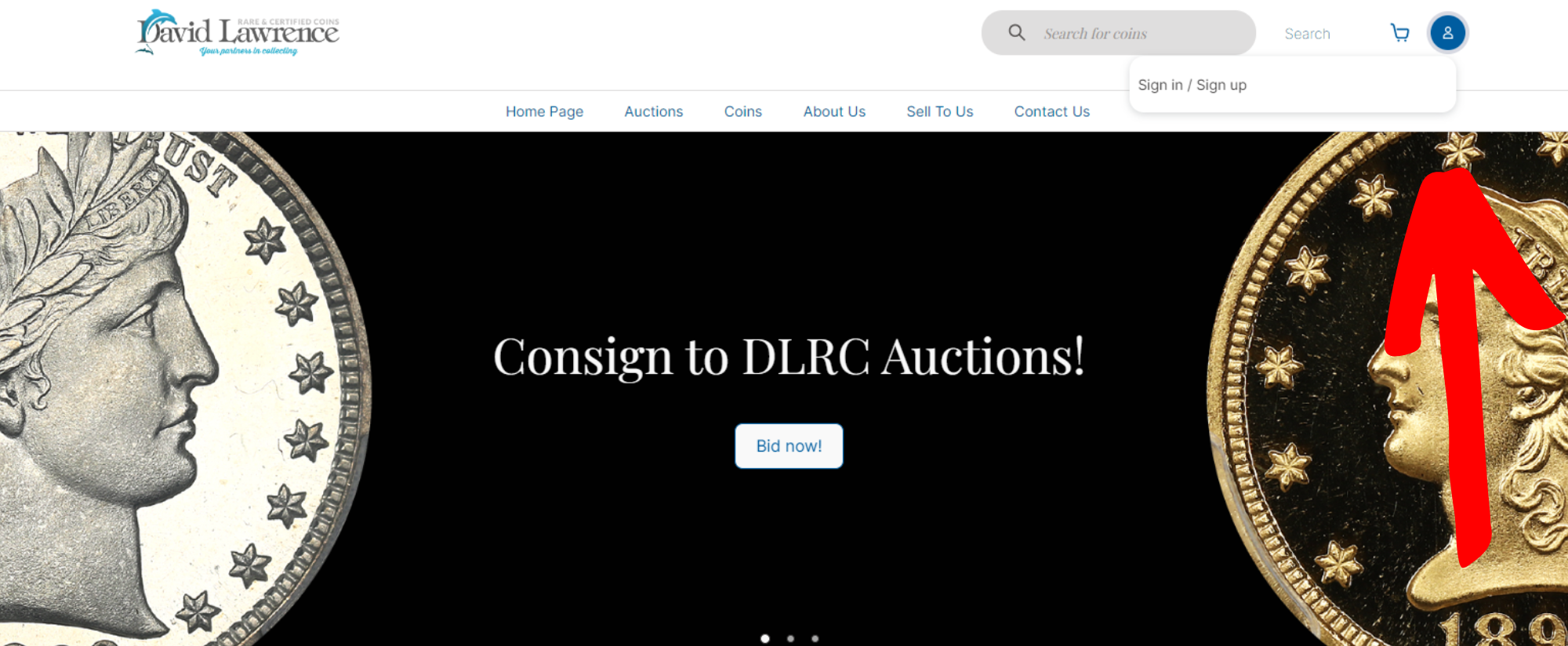 This will bring you to the login screen. Click the "Sign Up" link to activate your previous DLRC account on our new site.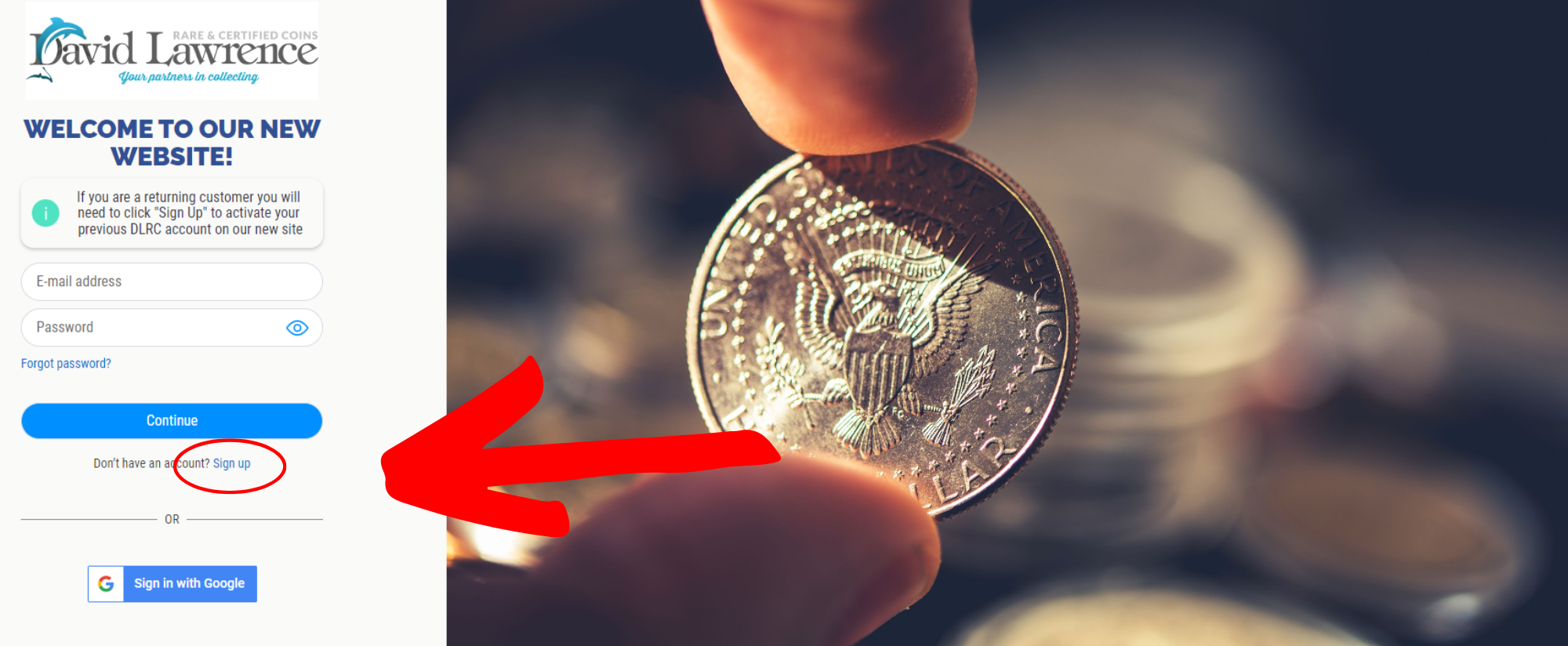 You will be brought to the screen shown below. Please fill in your first name, last name, email address (the same one listed on your current DLRC account. If you're unsure which email to use, please contact us!), and password you would like to use going forward. Then click continue.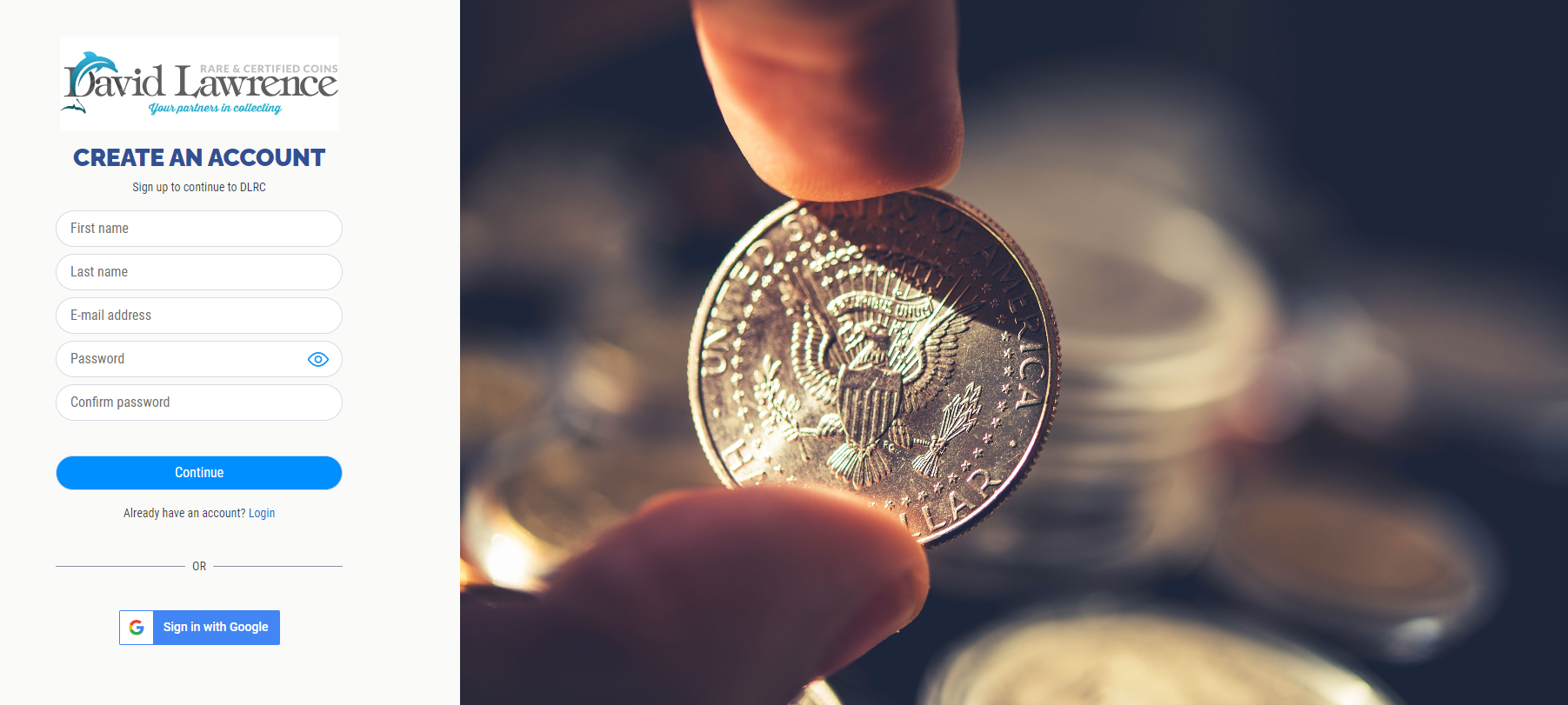 You will then be asked to validate your email address. To do this, sign into your email and find the recent email from DLRC@collectiblesshowcase.com. The email will look like the image shown below. Click on the "Confirm my account" button.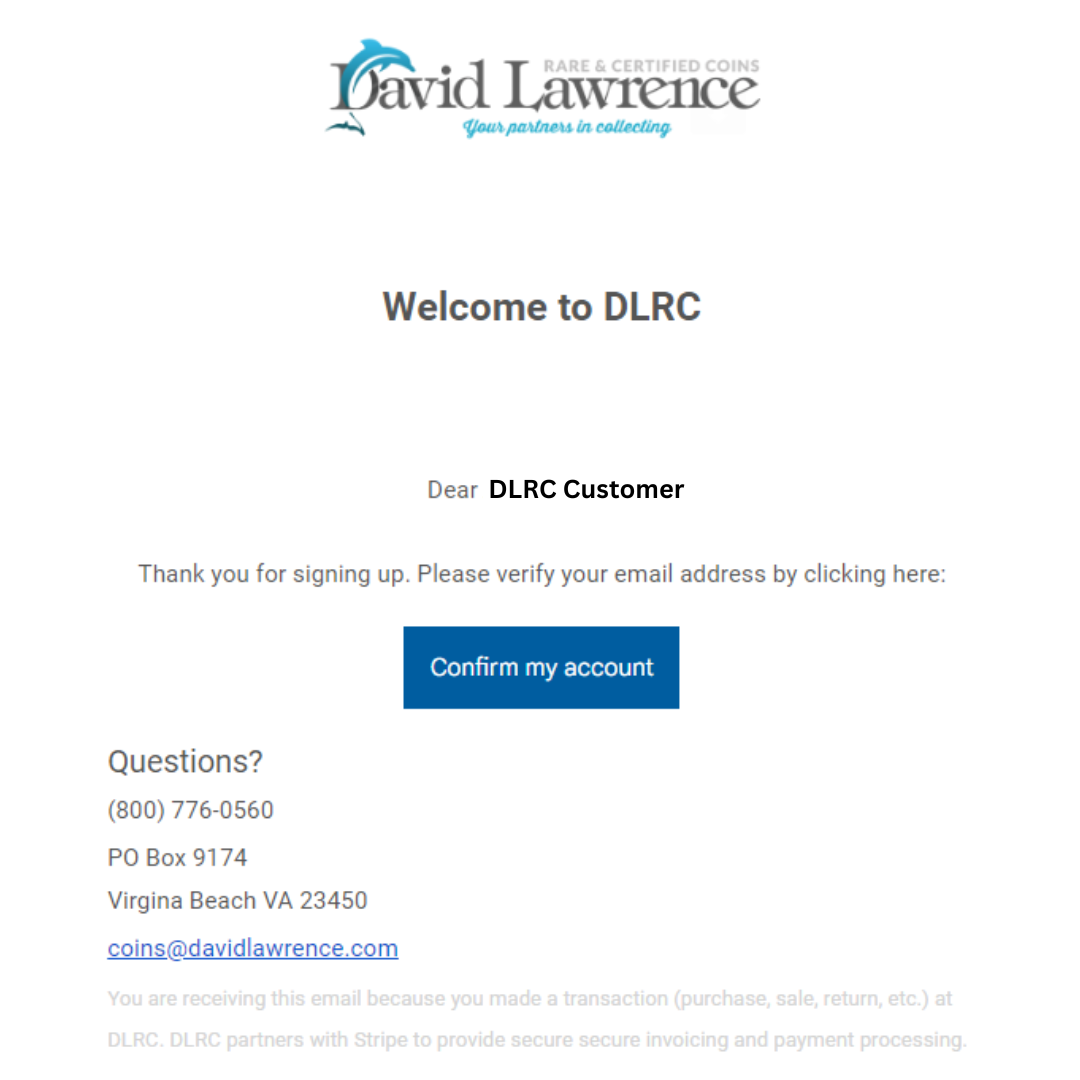 Once you have successfully verified your email address, you will immediately be brought back to the DLRC login screen. Now you are able to log in with your email address and password.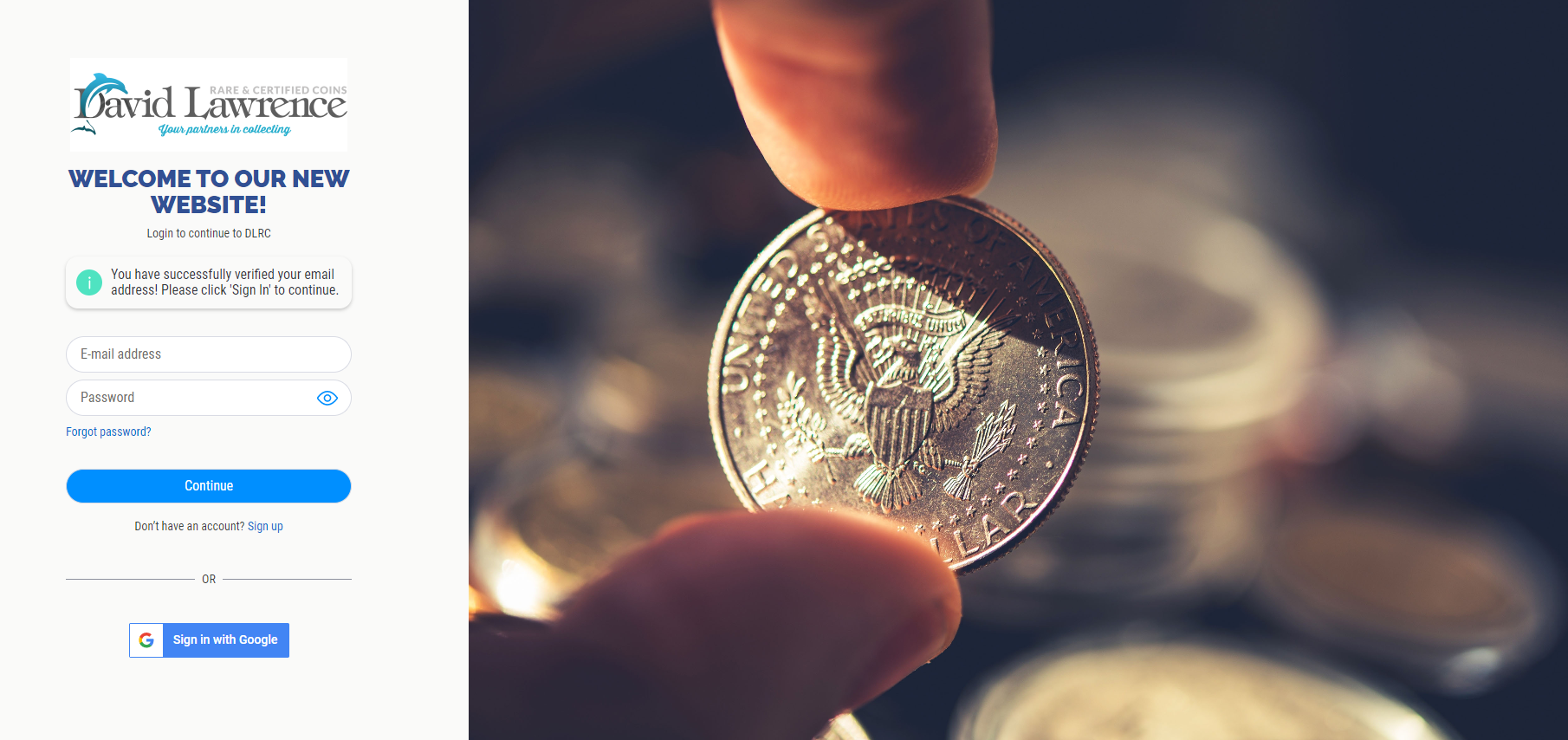 Once logged in you will be brought back to the DLRC home page. The blue circle at the top right corner of your screen now shows your initials. Clicking the circle will bring you to your account dashboard. Here you can view your orders, consignments, auction bids, and offers, as well as manage your profile and the addresses on account.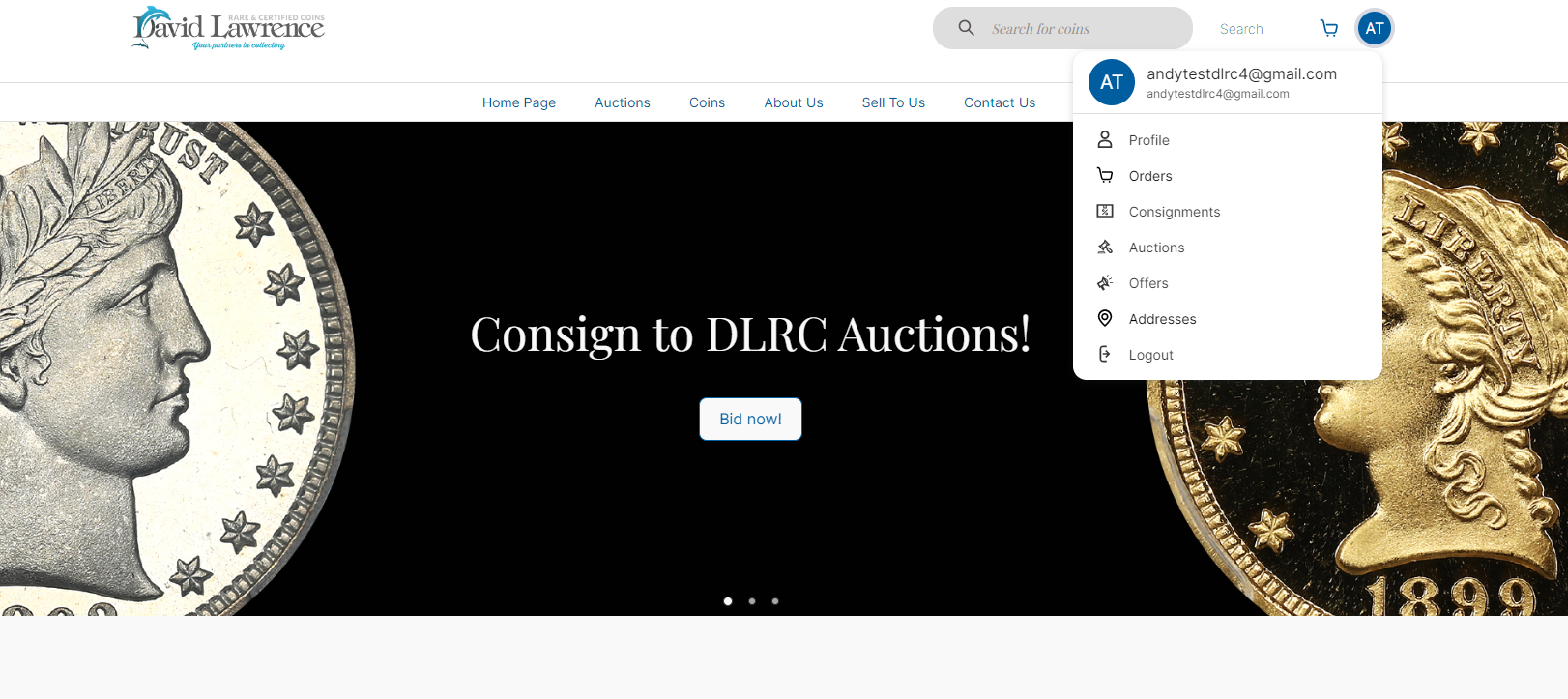 Congratulations! Going forward you will be able to sign in with the email address and password you used today.
If, for any reason, you have trouble logging in, please contact us.
We will be available via phone (800-776-0560) or email (coins@davidlawrence.com) to answer any questions you may have.