Tantalizing $2.5 Gold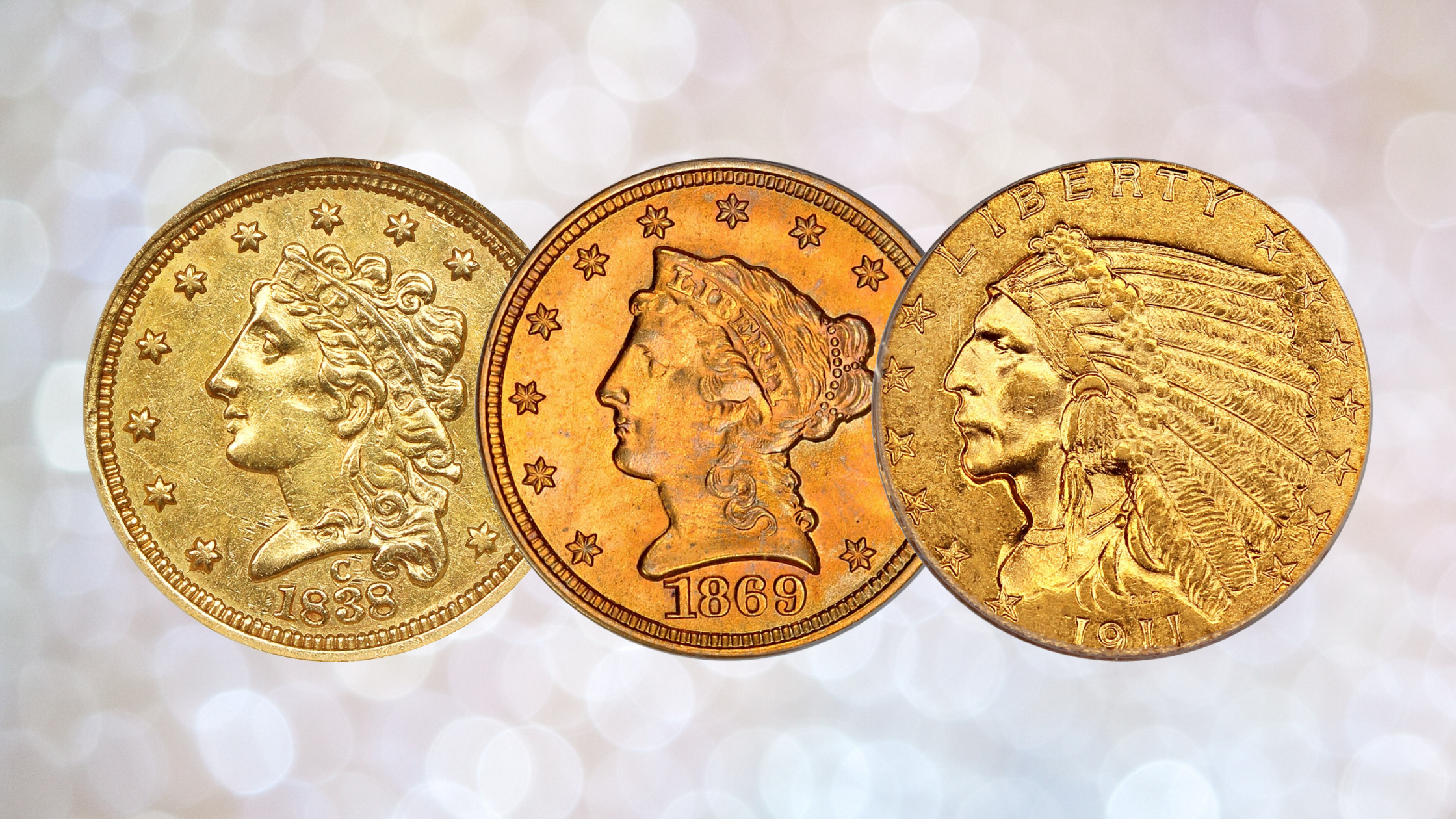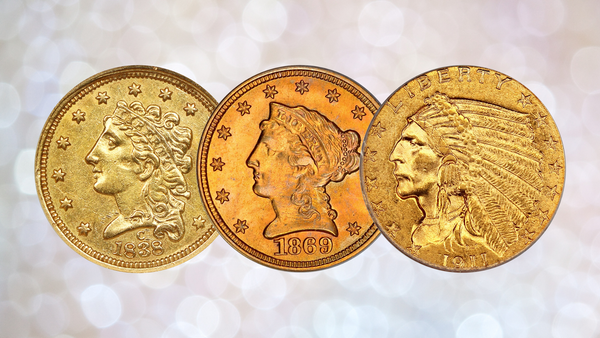 Quarter eagles were minted from 1796 to 1929, with many gaps along the way. They're a very popular series among serious collectors due to the variety of design types and the span of history with which they illustrate. Also, despite some miniscule mintage numbers, there are no real stoppers to assembling a full set. While there are a few rarities, it's a much more attainable set compared to most other denominations for pre-33 gold.
The first quarter eagle was minted in 1796 with the Capped Bust Right design. This design saw a few changes over the years, most notably the addition of stars in mid-1796, before being replaced in 1808 with the single year Capped Bust quarter eagle. No $2.5 gold pieces were minted again until 1821, when the Capped Head design was introduced.
By 1834, the US was facing some challenges with getting gold coinage to circulate. Gold prices had risen in other countries, leading to most gold coins being melted down as bullion for a profit. To combat this, the mint reduced the weight of the quarter eagle and issued a new design in 1834, the Classic Head. The motto "E Pluribus Unum" was also removed from the reverse to help the public tell them apart from previous issues.
The Classic Head was only minted for six years, through 1839, at a total of four mints: Philadelphia, Charlotte, Dahlonega, and New Orleans. The lowest mintage of the series was the 1838-C with a mintage of only 7,880 pieces. As one of only two Classic Head quarter eagles struck in Charlotte, these are always in high demand.
In 1840, the first Liberty Head quarter eagle was minted, a design that would last over 60 years and earn the title of America's longest running design without a major change in appearance or composition. A popular design among collectors, we're proud to offer quite a few impressive pieces from this series, such as a choice original 1861-S $2.5 PCGS/CAC AU53, a sole finest known 1869-S $2.5 PCGS/CAC MS66 with needle sharp detail, and a gorgeous low-mintage 1847 $2.5 PCGS MS62.
The last iteration of the $2.5 gold was introduced in 1908, the Indian quarter eagle. This was a very interesting development in American coinage as the first incuse design. Incuse coins were seen in ancient times, but never before in the US. Interestingly, while all of the design and legends are incuse, the mint marks are raised.
The undisputed key date of this series is the 1911-D. It had a mintage of 55,680 – significantly more than average mintages in earlier designs, but much lower than other mintages for the Indian, all of which were over 100,000.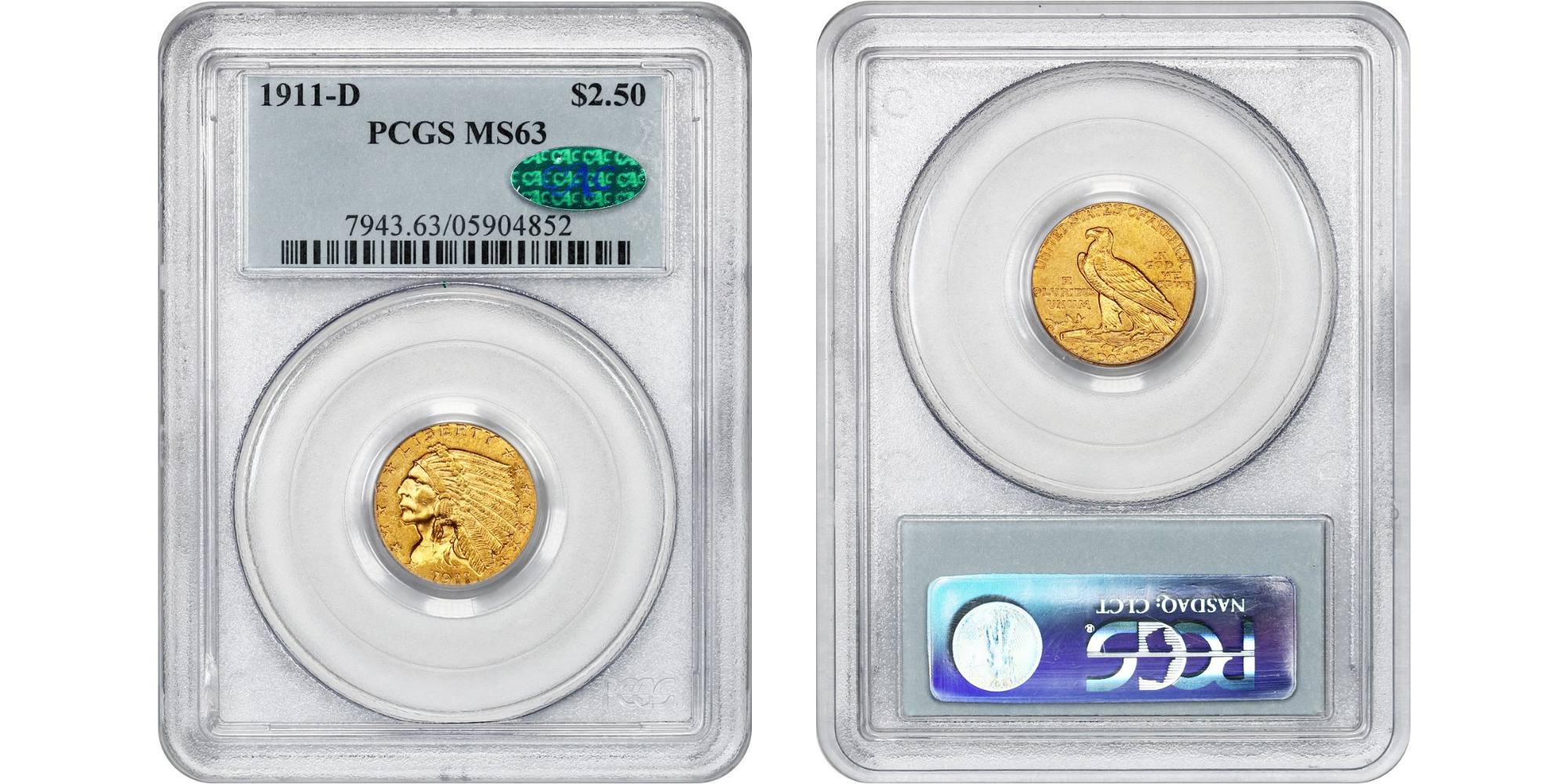 DLRC is excited to offer a complete set of this popular design type in this week's offering of our Tantalizing $2 ½ Collection. Running in Sunday Auction #1148, this marvelous group offers 56 unique Quarter Eagles from the Classic Head, Liberty, & Indian Head series. Be sure to browse and bid early as the auction begins closing Sunday December 20th.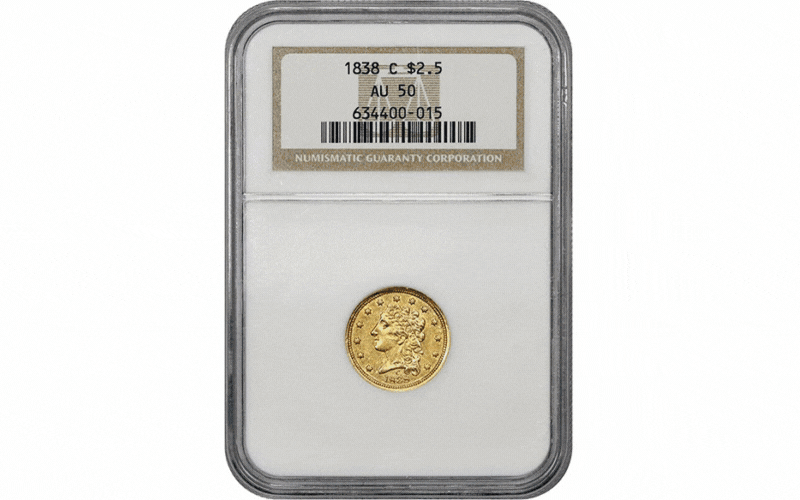 ---
Questions, comments, or feedback on this article are always welcome. Feel free to send us an email at coins@davidlawrence.com. We look forward to hearing from you!