The 1888 $3 Gold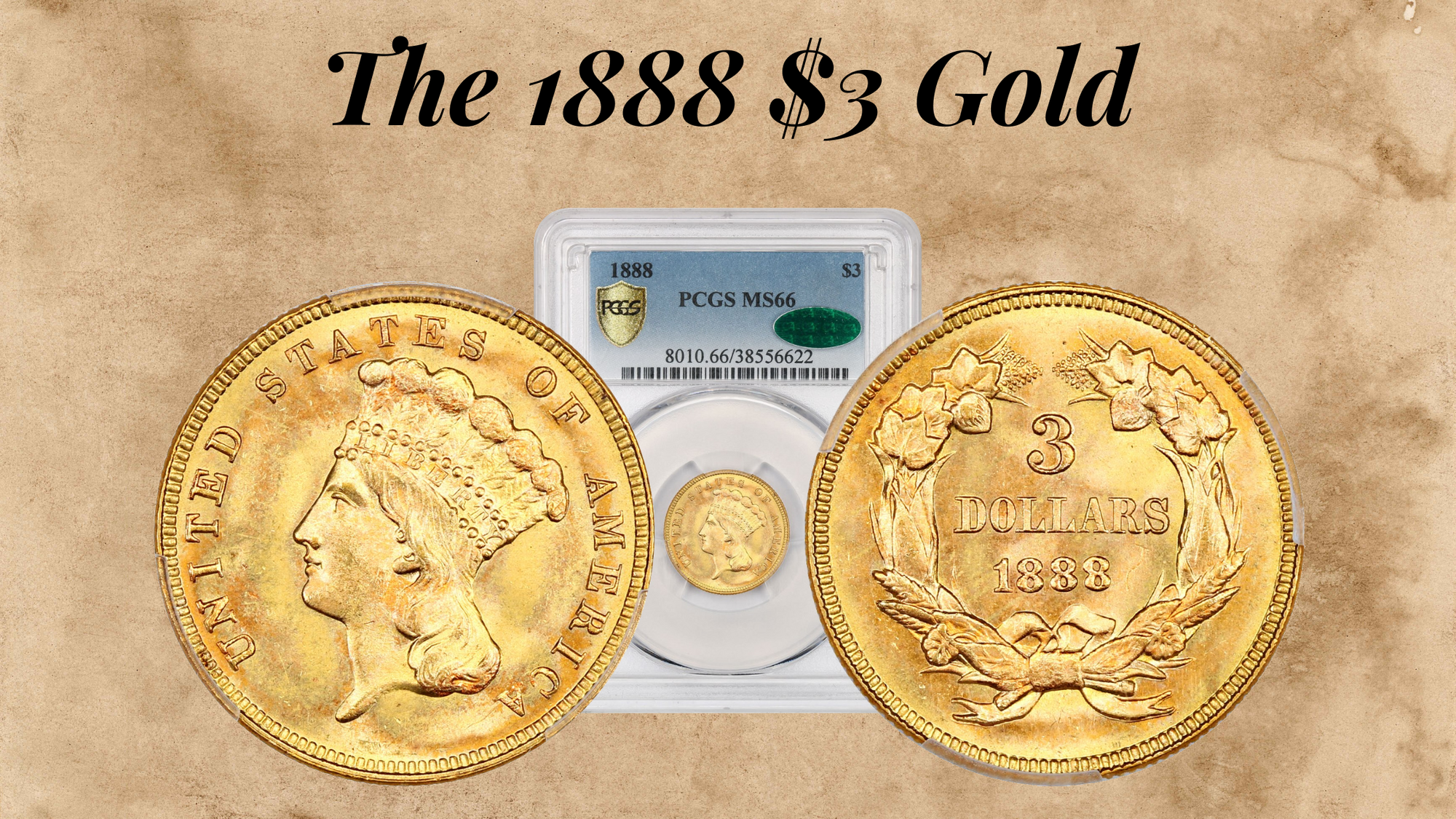 The $3 gold piece was first minted in 1854, prompted by the price of stamps. At the time, a single first class stamp cost three cents, so purchasing a sheet of 100 stamps cost $3. The idea was to make it easier to pay for this with exact change; the same reason the United States began minting three cent pieces in 1851.
Mintages for the $3 gold were fairly low throughout the 1880s, only breaking 2,000 pieces in three different years. It had become unpopular in commerce and at this point was primarily minted for collectors resulting in its discontinuance in 1889, along with the gold dollar.
The 1888 was one of the higher mintages of the decade with 5,000 pieces minted, second only to the 1887. Compared to the series as a whole, the 1888 is still among the more available dates. Most uncirculated pieces are found with frosty luster and there are none at PCGS designated Prooflike. The highest graded pieces are two MS67s at PCGS, though there are a good number of gem examples available in 65 and 66.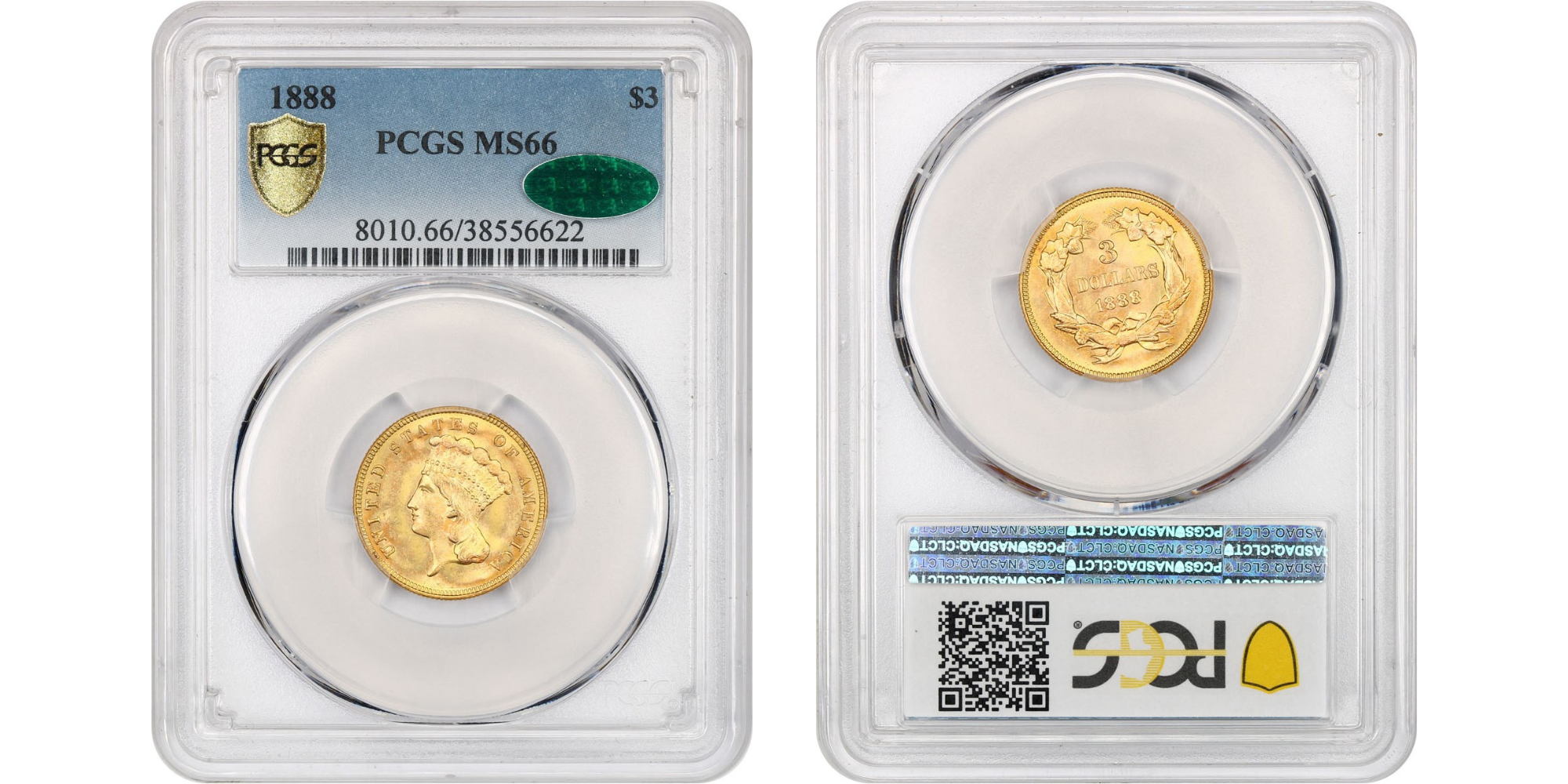 One of those MS66 pieces has found its way to us and is offered in our Sunday Internet Auction #1138. This is a stunning gem example with just seven pieces graded higher at PCGS. Vibrant luster radiates from the satiny, honey-gold surfaces and the design elements are fully represented and enhanced by touches of peach toning throughout. The fantastic eye appeal as well as the CAC approval sticker make this an excellent opportunity for the advanced collector with an eye for beauty.

Browse our inventory and current auction lots at www.davidlawrence.com. If you have any questions, email coins@davidlawrence.com or give us a call at 800-776-0560.