When Selling Matters, DLRC Guarantees Results!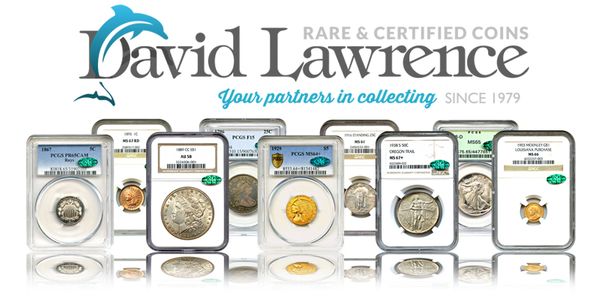 In talking with collectors of all types on a regular basis, we get feedback on selling options that they have utilized, not only from ourselves, but across the realm of coin dealers and other non-numismatic businesses. The two largest frustrations that we hear from our friends are:
They want to buy an upgrade for their collection but can't get what they deem a fair deal on the piece that they already have.
They are looking to sell their collection and everyone is pushing their auction platform. In order to get the best results, they are influenced heavily into auctioning with No Reserves, but they are uncomfortable with the risk.
Coming from both sides of this conversation, we understand it 100%! The auction company wants to sell everything possible or they don't get a commission. However, we have a commitment to our relationships with our customers that we must honor and that is why we came up with the Guaranteed Auction Program!

We'd love to work with you on our Guaranteed Auction Program. You get all of the benefits of selling your coins to DLRC in an auction atmosphere, with none of the risk! If you'd like more information on the GAP Auctions, please keep scrolling...and if that doesn't answer your questions, just shoot us an email at coins@davidlawrence.com with a list of what you're looking to sell!
The GAP Program allows you the best of both worlds. You have everything to gain & nothing to lose.
You can benefit from the upside potential of auction sale, with the guarantee that you'll receive at least a previously negotiated minimum for each coin! And nothing will be returned to you. Nobody else in the industry offers a similar program.
We make it easy! You can consign your coins to one of our internet auctions with the comfort of knowing that DLRC will place a bid for each item in your consignment at a mutually-agreed price.
You are guaranteed that your items will not sell for less than this amount, yet you benefit from any bids above this amount. You can't lose! Settlement for all items occurs 28 days after the auction's closing date.
There are no buyback or hidden fees.
Typically, our only restrictions are that the total consignment is at least $2,500 and each lot be worth at least $250. (Items of lesser value will be purchased outright.)